The best Mayors for Stronger | Fairer | Greener cities. Elect your candidate for the 20/21 World Mayor Prize and Honours. The Prize has been awarded since 2004.

FRONT PAGE
About us


ON OTHER PAGES
Mayors COVID-19
Mayors in Europe: Politics & Powers (2019)
World's capital cities and their mayors (2020)
Salaries of British mayors
Salaries of French mayors
Salaries of German mayors
Salaries of Japanese mayors
African American Mayors (2020)
Belgian Mayors (2019)
British Mayors (2020)
Canadian Mayors (2019)
French Mayors (2020)
German mayors (2019)
Indian mayors (2020)
Italian mayors (2019)
Japanese mayors (2020)
Polish mayors (2020)
Spanish mayors (2020)
Turkish mayors (2019)
US mayors (2020)
Women in US local government
World Mayors and politics
Voter turnout - an international comparison
Largest cities in the world and their mayors (2017)
Largest cities with women mayors (2017)
Capital cities and their mayors (2017)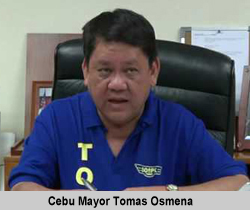 Fears grow that Philippine
government will tolerate
extra-judicial killings
Manila, 24 May 2016: After the election of Rodrigo Duterte as Philippine President earlier this month, some of the country's mayors may feel emboldened to use extra-judicial methods to fight crime. Duterte, the president-elect and outgoing mayor of Davao City, has been linked to so-called death squads, particularly during the early years of his time in office. A UN report said in 2009, the Mayor of Davao had done nothing to prevent extra-judicial killings and may in fact be supportive. Duterte is reported to have declared summary execution of criminals remained the most effective way to crush kidnapping and illegal drugs. He made similar comments during the presidential election campaign and warned that, if elected, he would kill up to 100,000 criminals.

Last week, the newly elected mayor of Cebu City has vowed to offer payments to police officers who kill criminals. He has allegedly offered 50,000 pesos (US$1,000) for each criminal killed and 5,000 pesos for wounding them. The mayor also promised officers that he would not seek prosecutions if they killed a criminal. "If you kill a criminal in the line of duty, you'll be rewarded, no questions asked," Mr Osmena said.

Although mayor-elect Tomas Osmena has dismissed suggestions that the election of Rodrigo Duterte to the country's highest office had motivated him, he admitted that he admired the incoming president. "I was not encouraged by him, but I think he is doing the right thing." (Duterte has said the would seek the re-introduction of the death penalty with hanging being his preferred method of execution.)

Philippine newspapers reported that Mayor Osmena had already given 20,000 pesos to a police officer who wounded two robbers in a gun battle. A spokesman for the mayor said the payments did not come from government funds but declined to name their source.

A spokesman for the president-elect stated that Duterte would not allow extrajudicial killings, although he did not condemn the bounties. "Maybe Mayor Osmena is just joking, attempting a new gimmick so that his administration will be popular," he said.

The New York based NGO Human Rights Watch said that paying money for police to kill criminal suspects was a repugnant attempt to legitimise secret death squads.

Meanwhile, an investigation into an alleged vigilante death squad linked to president-elect Rodrigo Duterte was halted after the key witness disappeared, likely due to fear of the incoming leader. Former justice secretary Leila de Lima, who initiated the inestigation into the death squads, said two days ago the witness clearly feared Duterte. Human Rights Watch commented that the decision to drop the investigation was "a disturbing failure" to address the many government-linked killings in the strife-torn Philippines.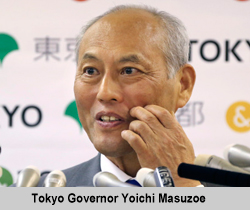 Tokyo Governor apologises
for inappropriate spending
but vows not to resign
Tokyo, 16 May 2016: The future of Tokyo's Governor (Mayor) Yoichi Masuzoe is in doubt after he admitted last Friday that he had 'inappropriately but not illegally' used political funds for private purposes. In a hastily arranged press conference, Governor Masuzoe, Japan's second most powerful politician, apologised for 'erroneous bookkeeping' and added that he would return the money.

The latest scandal involving the Tokyo Governor emerged after the weekly magazine Shukan Bunshun alleged that he used a total of 370,000 yen (US$3,500) of political funds to pay for family trips. The Governor denied the allegations, explaining that he had held important meetings with members of his staff to discuss forthcoming upper house and Tokyo gubernatorial elections. But he admitted that the meetings in 2013 and 2014 should not have taken place in hotel suites occupied by himself and his family of four.

The most recent accusations of inappropriate use of public funds come after Governor Masuzoe was last month criticised for extravagant spending while on trips in Paris and London. It was revealed (see below) that Governor Yoichi Masuzoe and his entourage paid out an astonishing US$460,000 on a weeklong 'fact-finding' trip to Paris and London last year. The Governor has recently also come under fire for using his official car for visits to his private villa outside Tokyo. But he has now promised to reduce the number of trips to his villa because 'his health had improved'!

Journalists also questioned Governor Masuzoe about his purchase of works of art, worth some $90,000. Between 2012 and 2014 these purchases were listed under 'supplies' and 'expendables'. The Governor said the items were bought as gifts for foreign visitors and were necessary to create good will.

In an editorial, the newspaper Asahi Shimbun wrote that the successive revelations show just out of touch the Governor was with public common sense when it came to mixing up public and private matters and how lacking he was in sensitivity about using taxpayers' money. "We are only left dumbfounded by the lack of awareness of the man who leads the Tokyo metropolitan government."

The newspaper added that Governor Masuzoe's explanation were a disgrace. "He went overboard in insisting that the accommodation costs for his entire family - not just for himself - amounted to political activity expenses. A businessman could in no way expect to have the entire cost of a family vacation covered by his employer's expense account just because he handled an urgent matter while he was on the trip. The governor has yet to fulfil his accountability. While he said he held the meetings at the hotel with 'members of (his) office,' he refused to even mention how many they were, saying that is a matter of 'political subtlety'."

Privately, political commentators doubt whether the Governor will be able to complete his four-year term of office, which ends in 2018. "If further irregularities came to light, he would be become too much of a liability at a time when the IOC and the Tokyo Olympic Organising Committee are dealing with allegations of dubious payments made by the Tokyo bidding team for the 2020 Olympics."

Governor Yoichi Masuzoe's predecessor Naoki Inose resigned after questions were asked about a political donation of 50 million yen from a medical company. The newspaper Yomiuri Shimbun lamented that it was regrettable that two Tokyo governors had come under fire in succession over the issue of politics and money.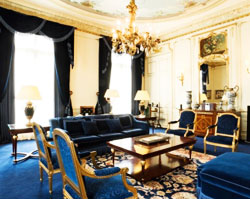 Tokyo Governor criticised
for extravagant spending
while in Paris and London
Tokyo, 19 April 2016: On the off chance of important people knocking at his door, Tokyo's governor (mayor) spent five times the amount allowed for hotel expenses on a visit to Paris. It was recently revealed that Governor Yoichi Masuzoe and his entourage paid out an astonishing US$460,000 on a weeklong fact-finding trip to Paris and London last year. Tokyo governors are allowed to spend some $400 on a hotel stay per night, but the suite occupied by Masuzoe at the Grand Hotel Paris cost Tokyo tax payers some $2,000. A spokesman for the city said that in light of the terrorist attacks in Paris, the hotel needed to meet strict security requirements. He added that Masuzoe also needed to stay in a hotel of a proper social standing to be able to conduct meetings in an appropriate environment. Alas, no meetings took place.

Last week, Communist members of the Tokyo Metropolitan Assembly revealed that Governor Masuzoe had spent on average some $250,000 per foreign trip since assuming office in 2014. In comparison, former governor Shintaro Ishihara, who during his years in office from 1999 to 2012 was criticised for overspending on foreign travel, spent little more than $135,000 per trip. Governor Masuzoe defended his spending by saying that his office was responsible for planning foreign trips. "It's very important to stay at a proper and decent place. It's not that you should cut on every spending," he explained. He also said that he would not cut back on city diplomacy.

Governor Masuzoe travelled to Paris and London following setbacks in preparations for the 2020 Tokyo Olympics. Last July, the Japanese government had to cancel plans for the new national stadium designed by the late Zaha Hadid, while two months later the 2020 Olympic committee was forced to scrap the official logo amid allegations of plagiarism.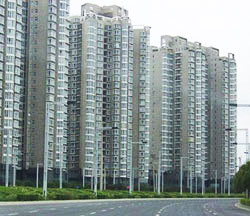 China's biggest cities face
property bubble but markets
remain depressed elsewhere
Beijing, 22 March 2016: Fuelled by demand in large cities like Shenzhen, Shanghai and Beijing, prices for residential properties are rising at their fastest rate for two years in China. According to data released by the country's National Statistics Bureau, average prices for new homes were some 3.6 per cent higher last month than one year ago. Shenzhen, bordering onto Hong Kong, has seen the biggest surge in home prices, up 56 per cent in January from a year earlier. Values have risen 21 per cent in Shanghai and 13 per cent in Beijing.

In order to stimulate a slowing economy and to compensate for falling share prices, the Chinese government introduced measures to stimulate the housing market such as cutting property transaction taxes. But the government's efforts to stabilise economic growth via the property market has now led to a situation where the markets in sought-after big cities are overheating while prices remain depressed in second- and third-tier cities. Economists report that China's slowing economy meant that people looking for work are heading to the big cities where homes are in short supply.

The data by the National Statistics Bureau reveals that government policies have so far failed to increase demand for homes in smaller cities, which suffer from a glut of unsold properties. Last month, property prices in third-tier cities were still falling.

In a country where the real estate and related industries account for 15 per cent of GDP, the government cannot afford a property crash. But officials in Shenzhen and Shanghai have now started to be alarmed about the surge of prices for residential property. There have been suggestions that the government should release more public land to deter speculators and clamp down on illegal lending to home buyers. Shadow lending such as peer-to-peer deposit loans, which was virtually unheard of a year ago, has reached some US$200 million in January. Lending for property deposits threatens to increase demand in cities where the housing market is already overheated while doing nothing to stimulate the sale of homes in second-tier cities.

Deputy Governor of the Bank of China said at a press conference that down-payment loans offered by developers, real estate agents, and P2P lenders not only raised leverage of home buyers, they also undermined effectiveness of macroeconomic policies and increased risks to the financial system and property markets. The central bank together with other government departments will soon start a campaign to clean up such activities, he said.



Tokyo district mayor
calls for more powers
as population grows
Tokyo, 7 March 2016: Against a backdrop of a growing but ageing population, one of Tokyo's district chiefs has called for reform of the capital's city government to better reflect its rapidly changing demography. Following the publication of Japan's 2015 census figures last month showing continued growth of the Tokyo metropolitan area against the national trend of population decline, Setagaya Ward Mayor Noboto Hosaka said that the capital's system of local autonomy was now "outdated".

The 2015 national census, published by the Ministry of Internal Affairs and Communications late last month, showed the first recorded decrease in the country's population since records began in 1920, with a 0.7 per cent drop since the 2010 edition. While the Greater Tokyo Area saw a net increase to 36 million, accounting for 28 per cent of Japan's total population, 39 of 47 prefectures posted a decrease, including Osaka. Fukuoka, in southern Japan, went against this trend with a 5.1 per cent increase, largely on account of attracting younger residents of neighbouring rural prefectures.

The census showed that the population of Tokyo's Setagaya, including resident non-Japanese nationals, had reached 900,391 as of October last year. The ward's population is projected to top one million by 2040, thanks in part to an increasing birthrate compared to the rest of Japan, which the ward government ascribes to its proactive child-rearing support policies.

Speaking to a news conference following announcement of the census figures, Mayor Hosaka said: "Despite the ward's big population, it has no tax autonomy and debate on a review of the outdated special ward system should be initiated."

A further challenge is presented however by the ward's growing ageing population, as per the rest of Tokyo, with those aged 65 and older rising from the current 20 per cent to 26 per cent by 2050, while the working age population (15-64) will decrease from 68 to 61 per cent. In response, Mayor Hosaka said: "I am not saying we are aiming for a population of one million people. It is important to have a balanced intergenerational distribution.''

Setagaya is one of the 23 'special wards' of Tokyo which sit under the Tokyo Metropolitan Government, which unlike the rest of Japan's lower tier local authorities only enjoy a limited form of local autonomy and powers. Despite its restricted status as a ward, Setagaya's population now outranks seven of the 46 prefectures (regions) outside of the Tokyo Metropolis and would be Japan's 14th largest Designated City were it eligible for the status. Local politicians in Japan's second metropolis of Osaka have also long called for streamlining of their city ward system.

Setagaya also hit the headlines in Japan last year when it became the second Tokyo ward to issue certificates recognising same-sex partnerships. The local ordinance, also passed by the neighbouring ward of Shibuya, has no legal status against the Japanese constitution's definition of marriage but can be used by couples in their dealings with companies and healthcare providers.

Mayor Hosaka, a former member of the Japanese Diet (parliament) for the leftist Social Democratic Party and vocal critic of the country's death penalty, was elected as ward head in 2011 on an anti-nuclear platform, just one month after the 3/11 Fukushima nuclear disaster.

Comparative data – global cities* district governance
Amsterdam - eight elected district committees created by city council with delegated powers
Berlin - 12 elected boroughs with delegated responsibilities from the state government
Hong Kong - 18 partly elected district councils, largely advisory role and discretionary local services
London - 33 elected boroughs with responsibility for all municipal services
New York - five boroughs with elected ceremonial/advisory borough presidents
Paris - 20 elected districts with responsibility for municipal services, which collectively elect the Paris Mayor
Seoul - 25 elected districts with responsibility for many municipal services
Singapore - five appointed advisory community development councils
Vienna - 23 elected districts with delegated responsibility from the state government
*as ranked by Mori Memorial Foundation, 2015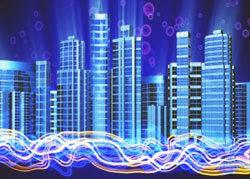 Indian smart cities
to offer quality of life
comparable to Europe
Delhi, 29 January 2016: The Indian government has announced the names of the first 20 cities that will be developed as 'smart cities' as part of its long-term programme to modernise some 100 urban areas across the country. The programme, which was launched by Prime Minister shortly after his election in May 2014, is intended to integrate urban planning by addressing the issue of infrastructure, land use planning, transport, urban design and architecture. Urban development minister Venkaiah Naidu said at a press conference that the next two years would see the inclusion of 50 or more cities.

According to Minister Naidu, features for smart cities include the promotion of mixed land use; housing and inclusiveness; creating walkable localities; preserving and developing open spaces; promoting a variety of transport options; making governance citizen-friendly and cost effective; giving an identity to the city; and applying smart solutions to infrastructure and services. The Indian government plans to create at least one smart city in every state. A spokesman for Prime Minister Modi said they would offer a quality of life comparable to European cities.

The first 20 cities that won smart-city status are (with states in brackets):
Bhubaneswar (Odisha), Pune (Maharashtra), Jaipur (Rajasthan), Surat (Gujarat), Kochi (Kerala), Ahmedabad (Gujarat), Jabalpur (Madhya Pradesh), Visakhapatnam (Andhra Pradesh), Sholapur (Maharashtra), Davangere (Karnataka), Indore (Madhya Pradesh), New Delhi Municipal Corporation (NDMC, Delhi), Coimbatore (Tamil Nadu), Kakinada (Andhra Pradesh), Belagavi (Karnataka), Udaipur (Rajasthan), Guwahati (Assam), Chennai (Tamil Nadu), Ludhiana (Punjab), and Bhopal (Madhya Pradesh). In terms of population, the 20 cities account for some 35 million people.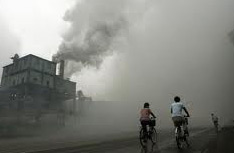 Most Chinese cities fail
to meet national and WHO
air quality standards
Beijing, 21 January 2016: Even though pollution in many of China's cities fell last year, air quality in more than 350 cities still failed to meet national and international standards. A study by Greenpeace concluded that no Chinese city meets World Health Organisation (WHO) standards on air quality. In the 366 cities monitored, the average level of PM2.5 particulates* - the finest pollutant particles smaller than 2.5 microns in diameter that can penetrate into the lungs and cause the greatest harm to public health - was more than five times the maximum recommended by the WHO, government data compiled by Greenpeace showed.

Of those cities monitored, which include all of China's major cities, a total of 293, or 80 per cent, had higher than China's own national standards. China allows for a yearly average of 35 micrograms per cubic meter, compared with the annual WHO standard of 10 micrograms per cubic meter. None of the cities in the survey met WHO standards.

Greenpeace's findings show that Beijing, Guangzhou and Shenzhen all saw decreases in annual average PM2.5 concentrations in 2015, while Shanghai saw a slight increase of 3.14 per cent. The nation's capital, Beijing was the 27th most polluted city with an average of 80.4 micrograms per cubic metre – a mere 3.3 per cent decrease. Beijing had 26 days of "heavy air pollution" in the final three months of last year, according to Greenpeace.

South of the capital, Baoding in the industrial heartland of Hebei province was China's second most polluted city in 2015, averaging 107 micrograms per cubic metre. "The principal reason for this higher frequency of smog in Beijing and surrounding areas this winter was wind and humidity conditions," Greenpeace said in a statement accompanying the figures. "Though weather conditions help smog develop, the origin of the pollution remains heavy coal burning across northern China."

The nation's capital, Beijing was the 27th most polluted city with an average of 80.4 micrograms per cubic metre – a mere 3.3 per cent decrease. Beijing had 26 days of "heavy air pollution" in the final three months of last year, according to Greenpeace. The origin of the pollution in Beijing and surrounding areas remains heavy coal burning across northern China

The five cities with the highest annual average concentrations of PM2.5 in 2015 were: Kashgar, Baoding, Dezhou, Xingtai and Hengshui. The five cities with the lowest annual average concentrations of PM2.5 in 2015 were: Linzhi, Altay, Lijiang, Diqing and Sanya. Beijing ranked 27 with 80.4 μg/m3, Shanghai ranked 144 with 53.9 μg/m3, Guangzhou ranked 261 with 38.8 μg/m3, Shenzhen ranked 320 with 29.9 μg/m3. The national average concentration of PM2.5 in all 366 cities was 50.2 μg/m 3 . Out of 366 cities, 293 cities, or 80.1 per cent , did not reach 'National Ambient Air Quality Standard' level two limit of 35 μg/m 3.

*Particulate matter, or PM, is the term for particles found in the air, including dust, dirt, soot, smoke, and liquid droplets. Particles can be suspended in the air for long periods of time. Some particles are large or dark enough to be seen as soot or smoke. Others are so small that individually they can only be detected with an electron microscope. Many man-made and natural sources emit PM directly or emit other pollutants that react in the atmosphere to form PM. These solid and liquid particles come in a wide range of sizes. Particles less than 10 micrometers in diameter (PM10) pose a health concern because they can be inhaled into and accumulate in the respiratory system. Particles less than 2.5 micrometers in diameter (PM2.5) are referred to as 'fine' particles and are believed to pose the greatest health risks. Because of their small size (approximately 1/30th the average width of a human hair), fine particles can lodge deeply into the lungs. (Source: US government)



Osaka's new mayor plans
another attempt to unify
city and prefecture
Osaka, 24 November 2015: Osaka's new mayor Hirofumi Yoshimura looks likely to continue the headline-grabbing policies of his maverick predecessor, one-term Toru Hashimoto, who will remain a media-friendly éminence grise in Japanese politics. The party scored a double victory in elections, which also saw incumbent governor Ichiro Matsui elected on their new party's One Osaka ticket. As well as boosting the duo's chances of securing their party's signature goal of unifying the city and prefecture as one metropolis to counterbalance Tokyo, their victory will likely see the party and Hashimoto in particular lined up to bolster the ruling administration of Prime Minister Shinzo Abe in its drive to recast Japan.

Yoshimura, 40, scored 56 per cent of the vote on a 50 per cent turnout. The victory at least gives life to the chances of Hashimoto's new One Osaka party (known as Osaka Ishin), launched amid the ruins of Hashimoto's last party, the Japan Innovation Party, whose remaining members soldier on with reduced ranks in Japan's Diet (parliament). All eyes are on the alliances being formed among Japan's much fragmented opposition ahead of next summer's upper house election, which is increasingly viewed as likely to coincide with a snap lower house poll as Prime Minister Abe tries to consolidate his grip on power.

The Osaka polls were altogether unusual in that local chapters of Japan's conservative Liberal Democratic Party (LDP), centrist Democratic Party of Japan (DPJ) and leftist Japanese Communist Party (JCP) all backed the same candidates against Osaka Ishin, such is the enmity that Hashimoto and his allies draw over their plans to unify the metropolis and introduce public sector reforms. However, this sentiment is not shared within the national LDP, who view Hashimoto and Matsui as solid allies in their battle to revise Japan's post-war constitution and reform its education system along more 'patriotic' lines. The new mayor was a national legislator before his election.

The Osaka Ishin plan to unify the city's administration was rejected in a referendum this May, albeit by a margin of 10,000 votes out of 1.4m cast. Should the new administration wish to attempt a similar plan again this would require the approval of prefectural and city assemblies where the opposition parties could easily vote it down.

After their elections, the new administrations appeared willing to compromise in order to get their plans through: "We're going to work put forward a revised plan for the merger. Discussions will continue with all parties," Yoshimura said.
Recommended reading: Japanese mayors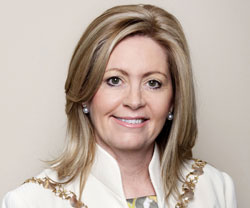 Perth Lord Mayor re-elected
despite failure to declare
paid-for trip to Beijing Olympics
Perth / London, 18 October 2015: Perth's Lord Mayor was re-elected for a third term despite a report censuring her over a number of undeclared, paid-for foreign trips. Lisa Scaffidi was first elected mayor in October 2007 after having served as a councillor for seven years. In yesterday's election, Ms Scaffidi defeated a first-term councillor by 55 to 45 per cent of the vote. In a statement the re-elected mayor said that the campaign had rightly focused on errors she had made and for which she accepted full responsibility.

Western Australia's Corruption and Crime Commission (CCC) concluded in a report published two weeks ago that Lisa Scaffidi had signally failed in her duties as Lord Mayor by not disclosing gifts and contributions to travel in her annual return. The Commission has formed opinions of serious misconduct relating to Ms Scaffidi's failure to disclose a hospitality package to the 2008 Beijing Olympics and tickets to the 2009 Leeuwin Concert accepted from BHP Billiton, and a gift of accommodation in Broome for the 2008 Broome Cup accepted from Hawaiian Investments. However, the Commission did not determine that Mayor Scaffidi acted corruptly.

Following the publication of the CCC findings, the City Mayors Foundation was asked to examine whether the honours bestowed on Lisa Scaffidi in the 2012 World Mayor Project should be removed. The Lord Mayor was first runner up to the late Mayor of Bilbao and awarded the World Mayor Commendation for services to the City of Perth. She signed up to the World Mayor's Code of Ethics, which states in Article 8 that mayors shall accept no gifts or offers based upon an understanding, stated or implied, that they were given to influence them in the discharge of their public duties.

In a statement to City Mayors, Mayor Scaffidi's legal team stressed that no finding of corruption or bribery were made. "It is our client's firm view that she has not contravened any of the articles associated with the Code of Ethics that she signed in participating in the World Mayor process," the statement adds.

A spokesman for the City Mayors Foundation, which organises the World Mayor Project, said that an announcement would be made early this week.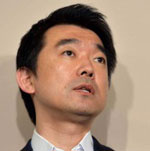 Osaka mayor retires
to stir up once again
Japanese politics
Osaka, 3 October 2015: Ahead of November's Osaka mayoral and gubernatorial elections, the city's outgoing mayor Toru Hashimoto announced his new regional political party for when he steps down after just one term of office. The new party, Osaka Ishin no Kai, will campaign for more autonomy for central Japan's Kansai region and ultimately a unified Osaka Metropolis, despite voters' narrow rejection of the proposal in a city-wide referendum this May. It is also understood that the colourful and often controversial mayor may seek national office and is already being touted by his ally Japanese Prime Minister Shinzo Abe as the likely leader of any national campaign to spearhead revision of Japan's post-war constitution.

Announcing his latest new political party on 1 October, Hashimoto and the party's co-leader Osaka Governor Ichiro Matsui, who will seek re-election in November, said that it would hold its first convention on 24 October, at which they hope to announce at least 20 members of Japan's national Diet (parliament) as having joined the group. Hashimoto and Matsui's former party, the Japan Innovation Party, is now split between Osaka and Tokyo camps, with some suggestion that its remaining members could join with other Japanese opposition parties ahead of next summer's upper house elections. Hashimoto, who along with Matsui is close to PM Abe and his right-leaning Liberal Democratic Party (LDP), is vehemently opposed to cooperating with centre-left parties aligned to Japan's trade unions, which he views as vested interests opposed to his reform agenda. Hashimoto has also lashed out at Japan's new and revived youth and student movement opposed to the LDP's signature 'war bills', which permit the country's military engagement overseas.

Hashimoto has signalled that he is ready to support the LDP administration in its drive to revise Japan's constitution and reform its education system along more 'patriotic' lines. The new party's goals also include the direct election of Japan's PM, abolition of the upper house of parliament and increased use of renewable energy. But the party's most immediate concern is the retention of the Osaka mayoralty and governorships, for which national lawmaker Hirofumi Yoshimura will stand as Hashimoto's hopeful successor as mayor. He will face off against Osaka city councilman Akira Yanagimoto of the LDP, who led the recent referendum campaign against Hashimoto's plans to reorganise Osaka city and prefecture into a single metropolis. Having entered Osaka city politics as a strikingly and comparatively youthful, engaging and reform-minded figure, Hashimoto leaves City Hall being likened by one newspaper as Japan's answer to Donald Trump (or perhaps the UK's Nigel Farage), irritable, unpredictable and wholly uncredible.

Timeline – Toru Hashimoto
January 2008 – Toru Hashimoto elected Governor of Osaka Prefecture with support of LDP – in 2009 is briefly touted, largely by himself, as potential successor to Japan's beleaguered LDP PM Taro Aso ahead of its election loss that year

April 2010 – founds own Osaka Restoration Association with the aim of unifying Osaka City and Prefectural governments

October 2011 – announces intention to resign as Osaka Governor in order to contest Osaka mayoralty, defeating incumbent Kunio Hiramatsu

September 2012 – launches Japan Restoration Party (JRP) with seven defecting lawmakers hoping to benefit from the mayor's popular public image and charisma

November 2012 – abruptly merges the JRP with Tokyo Governor Shintaro Ishihara's ultra-nationalist Sunrise Party

December 2012 – in first national elections contested the JRP wins 54 seats in the national Diet, becoming Japan's second largest opposition party (the centre-left Democratic Party of Japan (DPJ) won just 57 having lost the election to Abe's returning LDP)

January 2013 – Hashimoto and Ishihara become joint leaders of the JRP and offer to support the new LDP administration on constitutional revision

May 2013 – Hashimoto attracts international criticism by asserting that WW2 sex slavery (so-called "comfort women") was "necessary" for Japanese soldiers

July 2013 – JRP performs less well in that year's upper house elections, obtaining only nine seats (compared to the DPJ's 59)

May 2014 – following a series of public spats, Hashimoto and Ishihara agree to split the JRP, with 38 of 60 JRP legislators exiting with Hashimoto, while the octogenarian Ishihara establishes the so-called Party for Future Generations

September 2014 – Hashimoto's vestigial JRP merges with Kenji Eda's smallish Unity Party (created from a split in the now defunct reformist Your Party) as the Japan Innovation Party (JIP), now with 52 lower house members regains status as Japan's second-largest opposition party

December 2014 – JRP largely obtains similar showing as in 2012 in Japan's snap election, with 41 seats (net loss of one). The Party for Future Generations is all but wiped out, reduced to two seats – Ishihara announces political retirement, but reconciles with Hashimoto by praising his oratory as ranking with "Hitler in his youth" (conceding the older Hitler made some "stupid mistakes")

May 2015 – Osaka unification referendum held, Hashimoto narrowly defeated by 'no' voters and announces his 'retirement' from politics. Kenji Eda resigns as parliamentary leader of the JIP and is replaced by former DPJ politician Yorihisa Matsuno

August 2015 – amid largely staged public spats with leader Matsuno, Hashimoto resigns from his own JIP and announces intention to create a new Osaka-based national political party

October 2015 – Hashimoto creates latest political party alongside Osaka Governor Ichiro Matsui and 20 national lawmakers, ahead of standing down in November's mayoral elections