FRONT PAGE
About us





METRO NEWS
• Worldwide
• Elections
• North America
• Latin America
• Europe
• Asia
• Africa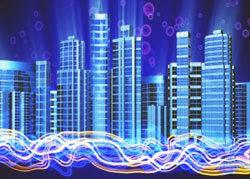 Indian smart cities
to offer quality of life
comparable to Europe
Delhi, 29 January 2016: The Indian government has announced the names of the first 20 cities that will be developed as 'smart cities' as part of its long-term programme to modernise some 100 urban areas across the country. The programme, which was launched by Prime Minister shortly after his election in May 2014, is intended to integrate urban planning by addressing the issue of infrastructure, land use planning, transport, urban design and architecture. Urban development minister Venkaiah Naidu said at a press conference that the next two years would see the inclusion of 50 or more cities.

According to Minister Naidu, features for smart cities include the promotion of mixed land use; housing and inclusiveness; creating walkable localities; preserving and developing open spaces; promoting a variety of transport options; making governance citizen-friendly and cost effective; giving an identity to the city; and applying smart solutions to infrastructure and services. The Indian government plans to create at least one smart city in every state. A spokesman for Prime Minister Modi said they would offer a quality of life comparable to European cities.

The first 20 cities that won smart-city status are (with states in brackets):
Bhubaneswar (Odisha), Pune (Maharashtra), Jaipur (Rajasthan), Surat (Gujarat), Kochi (Kerala), Ahmedabad (Gujarat), Jabalpur (Madhya Pradesh), Visakhapatnam (Andhra Pradesh), Sholapur (Maharashtra), Davangere (Karnataka), Indore (Madhya Pradesh), New Delhi Municipal Corporation (NDMC, Delhi), Coimbatore (Tamil Nadu), Kakinada (Andhra Pradesh), Belagavi (Karnataka), Udaipur (Rajasthan), Guwahati (Assam), Chennai (Tamil Nadu), Ludhiana (Punjab), and Bhopal (Madhya Pradesh). In terms of population, the 20 cities account for some 35 million people.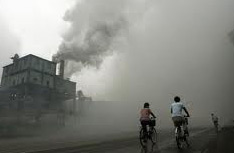 Most Chinese cities fail
to meet national and WHO
air quality standards
Beijing, 21 January 2016: Even though pollution in many of China's cities fell last year, air quality in more than 350 cities still failed to meet national and international standards. A study by Greenpeace concluded that no Chinese city meets World Health Organisation (WHO) standards on air quality. In the 366 cities monitored, the average level of PM2.5 particulates* - the finest pollutant particles smaller than 2.5 microns in diameter that can penetrate into the lungs and cause the greatest harm to public health - was more than five times the maximum recommended by the WHO, government data compiled by Greenpeace showed.

Of those cities monitored, which include all of China's major cities, a total of 293, or 80 per cent, had higher than China's own national standards. China allows for a yearly average of 35 micrograms per cubic meter, compared with the annual WHO standard of 10 micrograms per cubic meter. None of the cities in the survey met WHO standards.

Greenpeace's findings show that Beijing, Guangzhou and Shenzhen all saw decreases in annual average PM2.5 concentrations in 2015, while Shanghai saw a slight increase of 3.14 per cent. The nation's capital, Beijing was the 27th most polluted city with an average of 80.4 micrograms per cubic metre – a mere 3.3 per cent decrease. Beijing had 26 days of "heavy air pollution" in the final three months of last year, according to Greenpeace.

South of the capital, Baoding in the industrial heartland of Hebei province was China's second most polluted city in 2015, averaging 107 micrograms per cubic metre. "The principal reason for this higher frequency of smog in Beijing and surrounding areas this winter was wind and humidity conditions," Greenpeace said in a statement accompanying the figures. "Though weather conditions help smog develop, the origin of the pollution remains heavy coal burning across northern China."

The nation's capital, Beijing was the 27th most polluted city with an average of 80.4 micrograms per cubic metre – a mere 3.3 per cent decrease. Beijing had 26 days of "heavy air pollution" in the final three months of last year, according to Greenpeace. The origin of the pollution in Beijing and surrounding areas remains heavy coal burning across northern China

The five cities with the highest annual average concentrations of PM2.5 in 2015 were: Kashgar, Baoding, Dezhou, Xingtai and Hengshui. The five cities with the lowest annual average concentrations of PM2.5 in 2015 were: Linzhi, Altay, Lijiang, Diqing and Sanya. Beijing ranked 27 with 80.4 μg/m3, Shanghai ranked 144 with 53.9 μg/m3, Guangzhou ranked 261 with 38.8 μg/m3, Shenzhen ranked 320 with 29.9 μg/m3. The national average concentration of PM2.5 in all 366 cities was 50.2 μg/m 3 . Out of 366 cities, 293 cities, or 80.1 per cent , did not reach 'National Ambient Air Quality Standard' level two limit of 35 μg/m 3.

*Particulate matter, or PM, is the term for particles found in the air, including dust, dirt, soot, smoke, and liquid droplets. Particles can be suspended in the air for long periods of time. Some particles are large or dark enough to be seen as soot or smoke. Others are so small that individually they can only be detected with an electron microscope. Many man-made and natural sources emit PM directly or emit other pollutants that react in the atmosphere to form PM. These solid and liquid particles come in a wide range of sizes. Particles less than 10 micrometers in diameter (PM10) pose a health concern because they can be inhaled into and accumulate in the respiratory system. Particles less than 2.5 micrometers in diameter (PM2.5) are referred to as 'fine' particles and are believed to pose the greatest health risks. Because of their small size (approximately 1/30th the average width of a human hair), fine particles can lodge deeply into the lungs. (Source: US government)



Osaka's new mayor plans
another attempt to unify
city and prefecture
Osaka, 24 November 2015: Osaka's new mayor Hirofumi Yoshimura looks likely to continue the headline-grabbing policies of his maverick predecessor, one-term Toru Hashimoto, who will remain a media-friendly éminence grise in Japanese politics. The party scored a double victory in elections, which also saw incumbent governor Ichiro Matsui elected on their new party's One Osaka ticket. As well as boosting the duo's chances of securing their party's signature goal of unifying the city and prefecture as one metropolis to counterbalance Tokyo, their victory will likely see the party and Hashimoto in particular lined up to bolster the ruling administration of Prime Minister Shinzo Abe in its drive to recast Japan.

Yoshimura, 40, scored 56 per cent of the vote on a 50 per cent turnout. The victory at least gives life to the chances of Hashimoto's new One Osaka party (known as Osaka Ishin), launched amid the ruins of Hashimoto's last party, the Japan Innovation Party, whose remaining members soldier on with reduced ranks in Japan's Diet (parliament). All eyes are on the alliances being formed among Japan's much fragmented opposition ahead of next summer's upper house election, which is increasingly viewed as likely to coincide with a snap lower house poll as Prime Minister Abe tries to consolidate his grip on power.

The Osaka polls were altogether unusual in that local chapters of Japan's conservative Liberal Democratic Party (LDP), centrist Democratic Party of Japan (DPJ) and leftist Japanese Communist Party (JCP) all backed the same candidates against Osaka Ishin, such is the enmity that Hashimoto and his allies draw over their plans to unify the metropolis and introduce public sector reforms. However, this sentiment is not shared within the national LDP, who view Hashimoto and Matsui as solid allies in their battle to revise Japan's post-war constitution and reform its education system along more 'patriotic' lines. The new mayor was a national legislator before his election.

The Osaka Ishin plan to unify the city's administration was rejected in a referendum this May, albeit by a margin of 10,000 votes out of 1.4m cast. Should the new administration wish to attempt a similar plan again this would require the approval of prefectural and city assemblies where the opposition parties could easily vote it down.

After their elections, the new administrations appeared willing to compromise in order to get their plans through: "We're going to work put forward a revised plan for the merger. Discussions will continue with all parties," Yoshimura said.
Recommended reading: Japanese mayors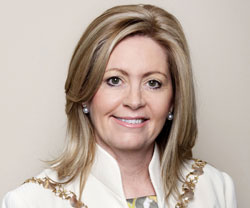 Perth Lord Mayor re-elected
despite failure to declare
paid-for trip to Beijing Olympics
Perth / London, 18 October 2015: Perth's Lord Mayor was re-elected for a third term despite a report censuring her over a number of undeclared, paid-for foreign trips. Lisa Scaffidi was first elected mayor in October 2007 after having served as a councillor for seven years. In yesterday's election, Ms Scaffidi defeated a first-term councillor by 55 to 45 per cent of the vote. In a statement the re-elected mayor said that the campaign had rightly focused on errors she had made and for which she accepted full responsibility.

Western Australia's Corruption and Crime Commission (CCC) concluded in a report published two weeks ago that Lisa Scaffidi had signally failed in her duties as Lord Mayor by not disclosing gifts and contributions to travel in her annual return. The Commission has formed opinions of serious misconduct relating to Ms Scaffidi's failure to disclose a hospitality package to the 2008 Beijing Olympics and tickets to the 2009 Leeuwin Concert accepted from BHP Billiton, and a gift of accommodation in Broome for the 2008 Broome Cup accepted from Hawaiian Investments. However, the Commission did not determine that Mayor Scaffidi acted corruptly.

Following the publication of the CCC findings, the City Mayors Foundation was asked to examine whether the honours bestowed on Lisa Scaffidi in the 2012 World Mayor Project should be removed. The Lord Mayor was first runner up to the late Mayor of Bilbao and awarded the World Mayor Commendation for services to the City of Perth. She signed up to the World Mayor's Code of Ethics, which states in Article 8 that mayors shall accept no gifts or offers based upon an understanding, stated or implied, that they were given to influence them in the discharge of their public duties.

In a statement to City Mayors, Mayor Scaffidi's legal team stressed that no finding of corruption or bribery were made. "It is our client's firm view that she has not contravened any of the articles associated with the Code of Ethics that she signed in participating in the World Mayor process," the statement adds.

A spokesman for the City Mayors Foundation, which organises the World Mayor Project, said that an announcement would be made early this week.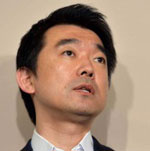 Osaka mayor retires
to stir up once again
Japanese politics
Osaka, 3 October 2015: Ahead of November's Osaka mayoral and gubernatorial elections, the city's outgoing mayor Toru Hashimoto announced his new regional political party for when he steps down after just one term of office. The new party, Osaka Ishin no Kai, will campaign for more autonomy for central Japan's Kansai region and ultimately a unified Osaka Metropolis, despite voters' narrow rejection of the proposal in a city-wide referendum this May. It is also understood that the colourful and often controversial mayor may seek national office and is already being touted by his ally Japanese Prime Minister Shinzo Abe as the likely leader of any national campaign to spearhead revision of Japan's post-war constitution.

Announcing his latest new political party on 1 October, Hashimoto and the party's co-leader Osaka Governor Ichiro Matsui, who will seek re-election in November, said that it would hold its first convention on 24 October, at which they hope to announce at least 20 members of Japan's national Diet (parliament) as having joined the group. Hashimoto and Matsui's former party, the Japan Innovation Party, is now split between Osaka and Tokyo camps, with some suggestion that its remaining members could join with other Japanese opposition parties ahead of next summer's upper house elections. Hashimoto, who along with Matsui is close to PM Abe and his right-leaning Liberal Democratic Party (LDP), is vehemently opposed to cooperating with centre-left parties aligned to Japan's trade unions, which he views as vested interests opposed to his reform agenda. Hashimoto has also lashed out at Japan's new and revived youth and student movement opposed to the LDP's signature 'war bills', which permit the country's military engagement overseas.

Hashimoto has signalled that he is ready to support the LDP administration in its drive to revise Japan's constitution and reform its education system along more 'patriotic' lines. The new party's goals also include the direct election of Japan's PM, abolition of the upper house of parliament and increased use of renewable energy. But the party's most immediate concern is the retention of the Osaka mayoralty and governorships, for which national lawmaker Hirofumi Yoshimura will stand as Hashimoto's hopeful successor as mayor. He will face off against Osaka city councilman Akira Yanagimoto of the LDP, who led the recent referendum campaign against Hashimoto's plans to reorganise Osaka city and prefecture into a single metropolis. Having entered Osaka city politics as a strikingly and comparatively youthful, engaging and reform-minded figure, Hashimoto leaves City Hall being likened by one newspaper as Japan's answer to Donald Trump (or perhaps the UK's Nigel Farage), irritable, unpredictable and wholly uncredible.

Timeline – Toru Hashimoto
January 2008 – Toru Hashimoto elected Governor of Osaka Prefecture with support of LDP – in 2009 is briefly touted, largely by himself, as potential successor to Japan's beleaguered LDP PM Taro Aso ahead of its election loss that year

April 2010 – founds own Osaka Restoration Association with the aim of unifying Osaka City and Prefectural governments

October 2011 – announces intention to resign as Osaka Governor in order to contest Osaka mayoralty, defeating incumbent Kunio Hiramatsu

September 2012 – launches Japan Restoration Party (JRP) with seven defecting lawmakers hoping to benefit from the mayor's popular public image and charisma

November 2012 – abruptly merges the JRP with Tokyo Governor Shintaro Ishihara's ultra-nationalist Sunrise Party

December 2012 – in first national elections contested the JRP wins 54 seats in the national Diet, becoming Japan's second largest opposition party (the centre-left Democratic Party of Japan (DPJ) won just 57 having lost the election to Abe's returning LDP)

January 2013 – Hashimoto and Ishihara become joint leaders of the JRP and offer to support the new LDP administration on constitutional revision

May 2013 – Hashimoto attracts international criticism by asserting that WW2 sex slavery (so-called "comfort women") was "necessary" for Japanese soldiers

July 2013 – JRP performs less well in that year's upper house elections, obtaining only nine seats (compared to the DPJ's 59)

May 2014 – following a series of public spats, Hashimoto and Ishihara agree to split the JRP, with 38 of 60 JRP legislators exiting with Hashimoto, while the octogenarian Ishihara establishes the so-called Party for Future Generations

September 2014 – Hashimoto's vestigial JRP merges with Kenji Eda's smallish Unity Party (created from a split in the now defunct reformist Your Party) as the Japan Innovation Party (JIP), now with 52 lower house members regains status as Japan's second-largest opposition party

December 2014 – JRP largely obtains similar showing as in 2012 in Japan's snap election, with 41 seats (net loss of one). The Party for Future Generations is all but wiped out, reduced to two seats – Ishihara announces political retirement, but reconciles with Hashimoto by praising his oratory as ranking with "Hitler in his youth" (conceding the older Hitler made some "stupid mistakes")

May 2015 – Osaka unification referendum held, Hashimoto narrowly defeated by 'no' voters and announces his 'retirement' from politics. Kenji Eda resigns as parliamentary leader of the JIP and is replaced by former DPJ politician Yorihisa Matsuno

August 2015 – amid largely staged public spats with leader Matsuno, Hashimoto resigns from his own JIP and announces intention to create a new Osaka-based national political party

October 2015 – Hashimoto creates latest political party alongside Osaka Governor Ichiro Matsui and 20 national lawmakers, ahead of standing down in November's mayoral elections