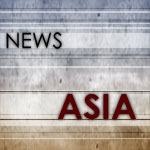 City Mayors reports news from and for towns and cities in Asia and Australia




FRONT PAGE
About us




Worldwide | Elections | North America | Latin America | Europe | Asia | Africa |






















News & Analysis from
cities in Asia and Australia
NEWS SECTIONS: World news | Election news | News from Europe | News from North America | News from Latin America | News from Asia and Australia | News from Africa | Urban events | NEWS SPECIALS: The 2011 London riots | The 2010 Love Parade tragedy | Latest news story |


Tokyo Governor: City
will not tolerate hate
speech against Koreans
Tokyo, 9 August 2014: Tokyo's governor Yoichi Masuzoe has called on Japan's government to legislate against hate speech following a rising tide of racial harassment in the capital. Masuzoe told South Korean President Park Geun-hye during a meeting in Seoul last month that his city will not tolerate hate speech against Korean residents of Japan and other groups. Some areas of Tokyo have seen an increase in racist graffiti and harassment in recent years but monitoring of incidents is left to citizen groups and campaigners, with a July country report by the UN Human Rights Committee also criticising the lack of anti-racist legislation in Japan.

In an interview with the Mainichi Shimbun newspaper this week, Masuzoe said "Laying down laws in the Diet [parliament] is a way of dealing with the problem," adding that any such legislation should also respect freedom of expression. "I've urged legislators I'm close with to create momentum for such efforts. It's better to address this as a whole."

The comments follow Masuzoe's visit to the South Korean capital as part of his attempts towards 'city diplomacy' among other Asian cities, in contrast to the bellicose nationalism of his predecessor Shintaro Ishihara. Earlier in July the Osaka High Court upheld the banning of a militant rightist group, which carried out a campaign of harassment against a Korean community elementary school in Kyoto. The governor's recent visits to Beijing and Seoul, mindful of the need to avoid Chinese or Korean boycotts of the Tokyo 2020 Olympics amid strained diplomatic ties, have drawn the ire of Japan's online rightists however.


Tokyo councillors
chided for coarse
sexist outbursts
Tokyo, 21 June 2014: Tokyo city assembly members of Japan's ruling centre-right party have been ostracised by national politicians and local residents following a sexist tirade aimed at an opposition councillor making a speech on support for mothers. Ayaka Shiomura of the opposition Your Party faced barracking and jeers from male members of the Liberal Democratic Party in the assembly chamber this week, in a case that has shocked Japan and caused much embarrassment for the party of prime minister Shinzo Abe, which claims to be pushing 'Womenomics' to improve the country's globally poor participation rates.

Shiomura, from the LDP breakaway grouplet, was questioning senior figures in the Tokyo administration on plans to help current and future mothers when she faced taunts such as "You should hurry up and get married," "You should give birth first," "Can't you have children?" and "You don't even have kids." The 35 year old assembly member continued her speech in tears, while Tokyo governor Yoichi Masuzoe is claimed to have joined in with laughter, though he later claimed this was "contagious".

Japan's chief cabinet secretary Yoshihide Suga said in response that the assembly should "clean itself up", while health minister Norihisa Tamura, whose portfolio includes the welfare of working women, said the comments were "not only deeply disrespectful to women, it was a major human rights issue".

The city assembly has 127 members, of whom 25 are women. Article 133 of Japan's Local Autonomy Act states: "An assembly member who is insulted at an assembly meeting or in a committee may take his or her case to the assembly and seek punishment. "Sanctions that can be taken against the persons responsible includes having them apologize to the assembly or suspension. A party colleague of Shiomura's wrote on his blog "This is the reality of the Tokyo Metropolitan Assembly in the capital of our country." referencing commonplace sexism in assembly hearings.

The incident is all the more embarrassing to Japan's government on account of its lagging in global rankings for female participation in the labour force and political representation, not to mention low birthrate. Lack of childcare, company policies and social attitudes have exacerbated matters to the point of government intervention as it attempts to stave off a massive population crisis. One former adviser to the Abe government on family policy told City Mayors that LDP legislators had made similar remarks referencing her childless status when appearing before parliamentary hearings. Prime minister Abe is himself childless but has not faced any similar charges over his lack of direct familiarity with family issues.


South Korea's parties
hold on to strongholds
in municipal elections
Seoul, 7 June 2014: Despite the unpopularity of South Korea's President Park Geun-hye following the ferry disaster, which costs the lives of some 300 people in April, her ruling party emerged fairly unscathed from this week's local elections. Her conservative Saenuri Party won in eight provinces and main cities, while the left-of-centre New Politics Alliance for Democracy captured nine provinces and cities, including the capital Seoul. The capital's mayor Park Won-soon defeated his conservative challenger by some 60 to 40 per cent of the vote to comfortably secure a second term.

Since first elected in 2011, Seoul Mayor Park has proven popular, especially among younger voters, by keeping a distance from mainstream politics and not targeting grandiose projects. The Seoul mayorship is regarded as a stepping stone to the presidency and Park Won-soon would at the moment be his party's most popular candidate.

Final results across the country show that the two main parties held on to their traditional strongholds. Opposition candidates who had hoped to benefit from an anti-government protest vote were left disappointed.


Japan's provincial cities
seek solutions to declining
and fast aging population
Tokyo: 11 May 2014: Japanese local authorities have expressed alarm at a study which projects a drop in young women in provincial areas over the next 30 years, resulting in major population declines in towns and cities across Japan. Based on data from the National Institute of Population and Social Security Research, the Japan Policy Council estimated that in 2040, 896 municipalities, or 49.8 per cent of overall municipalities, will see their populations of women in their 20s and 30s decline by more than half from levels in 2010.

The think tank behind the study, which was released this week, recommended measures to fight the population decline, but after already trying various initiatives, local governments appear to lack further ideas, warning that many cities may simply vanish without better efforts to stem the decline.

Behind the anticipated sharp drop is an outflow of young people to cities as a result of the decline of the traditional industries such as fishing and coal mining. "We have been working to secure jobs and enhance childcare, but there is no decisive measure. [The city] may just disappear if left as it is," a city official in Kochi prefecture said.

The city of Omuta, in Fukuoka Prefecture, saw its population decline from about 200,000 to 120,000 following the end of its mining industry. The city had initially attempted to boost its population, but has since decided to better manage the pace of decline. "I hear that relocation [to the countryside] is popular across the country, but we have more people dying [than newcomers]," a city official said.

The city of Akita has a sizable population of 320,000 but a drastic fall was projected by the study, even though it is a prefectural capital. "There is no vitality in the area and there are no jobs," said a 22-year-old man looking for work. Akita Prefecture has been working with the private sector to hold events such as match-making parties, but a prefectural official said it "could not stop the population decline."

The unsettling projections will also affect life in Japan's major urban centres, even Tokyo. "While regional towns may face the possibility of vanishing [due to declining populations], the elderly population in Tokyo may not be able to receive nursing care," said Hiroya Masuda, former internal affairs minister and chairman of the Japan Policy Council panel.According to government estimates, Japan's population in 2040 is predicted to drop by about 21 million compared to 2010, while the population of those aged 75 years and older is likely to increase by around 8 million.

In 2025, when all of the post-war baby boomers (those born between 1947 and 1949) will have turned 75 years old, the number of Japanese people aged 75 years and older is predicted to increase by 7.6 million, pushing up the population of that age group to 21 million. Half of that increase is likely to occur in the three major metropolitan areas - Tokyo, Osaka and Nagoya - as those who have moved to these areas are likely to remain.

In Tokyo, the number of people aged 75 years and older is predicted to draw close to two million by 2025, while neighbouring Saitama and Chiba prefectures are likely to see the population of that age group double during the same period, exacerbating the current lack of available medical and nursing care for the elderly. "When young people move to Tokyo, they cannot have children even if they want to because making living by itself costs a lot there," Masuda added.

To stave off population decline, the think tank proposed taking measures to improve the total fertility rate from 1.41 in 2012 to 1.8 by 2025 and to stop excess population concentrations in the Tokyo metropolitan area by improving the environments in regional core cities. It also suggests the Cabinet Office set up a "general strategy headquarters" to compile a concept for a long-term countermeasures. One government official told City Mayors that while the findings were unsettling, the radical changes called for may not be palatable to national politicians or civil servants and that recalibrating local efforts and enhancing cooperation between cities and regions would be a more realistic response to the 'disputed figures'.
Source: Kyodo News and local reporters


Tokyo governor visits
Beijing to improve
bi-lateral relations
Tokyo, 25 April 2014: Tokyo's governor Yoichi Masuzoe has embarked on a 'city diplomacy' trip to Beijing this week, in an attempt to mend fences between the Japanese and Chinese capitals amid national diplomatic tensions. Masuzoe is the first Tokyo governor to visit Beijing in 18 years on account of the isolationist and aggressive anti-China stance taken by his predecessor, the nationalist Shintaro Ishihara. In contrast the emollient Masuzoe, a former television personality and health minister, has sought to foster regional alliances and taken a more assertive stance on global promotion for the Olympic city.

Masuzoe's three day visit takes place at a time when Japan and China continue to lock horns over territorial disputes, the issue first flaring up in April 2012 with a plan by then governor Ishihara to purchase three of the Senkaku islands from their Japanese private owner, which ultimately forced the Japanese government to nationalise the island chain against repeat Chinese protests. More recently visits by Japanese legislators and ministers this week to the controversial Yasukuni shrine, which honours 14 convicted war criminals, have drawn the ire of the foreign ministry in Beijing.

Items on the agenda for talks with Beijing Mayor Wang Anshun include measures to tackle air pollution and learning from the city's experience of hosting of the 2008 Olympics ahead of Tokyo's own Games in 2020. Masuzoe will also visit Olympic facilities and give a speech at Capital Normal University.

"I think it would be good if our city-to-city diplomacy could lead to an improvement in relations between Japan and China," the governor told reporters in Tokyo. Japanese Prime Minister Shinzo Abe expressed support for Masuzoe's visit, having failed to meet with his Chinese counterparts since taking office in December 2012.

Masuzoe was elected Tokyo governor in February following the resignation of the disgraced Naoki Inose after just one year in office. The official visit may heal other past rifts between the capital city governments. In 2005 Beijing quit the Asian Network of Major Cities 21 on account of Ishihara's insistence that Taiwan's capital Taipei host its summit.


Anti-Putin candidate
elected mayor in
Siberia's largest city
Novosibirsk, 7 April 2014: Russia's ruling party, United Russia, suffered an unexpected defeat in Novosibirsk, Siberia's largest city, when its incumbent mayor lost to the candidate from the Communist party. Anatoly Lokot, who was supported by all major opposition parties, won 44 per cent of the vote against just under 40 per cent for his government-backed rival, Vladimir Znatkov. Znatkov was appointed acting mayor in January when his predecessor was promoted to deputy governor for the Oblast Nowosibirsk region.

After the popular annexation of the Crimean peninsula by Russia, political observers expected President Putin's United Russia party to win in Siberia, but they clearly under-estimated the impact a united opposition candidate would have. The government candidate Vladimir Znatkov had the advantage of being acting mayor, which allowed him to promote himself on government TV channels to such an extent that he faced charges of abuse of power.

But the main reason for the incumbent's defeat was the decision by the opposition to field a unity candidate, a very rare event in Russia. The initial number of mayoral candidates in the Novosibirsk poll was 17. In the middle of the race, five contenders, including the Duma member Ilya Ponomaryov and former senator Ivan Starikov, made a pact and withdrew their candidacies in favour of Anatoly Lokot.

In a post-election press conference, the mayor-elect dismissed rumours that he would conduct a purge in City Hall. He said officers would be appointed based on their skills not their political affiliations. Anatoly Lokot also promised to conduct a very transparent administration. As a first step he has allowed free entry to City Hall for all citizens. "We should remove all curbs. What is there to be afraid of? Protest actions? Hard work will do away with such fears," Lokot told a local newspaper.

With a population of 1.5 million, Novosibirsk is Siberia's largest and Russia' third-largest city.


Kurdish minority party
emerges as champion
of women mayors
Ankara, 5 April 2014: While Turkey's main political parties only pay lip service to women's aspiration in local politics, the Kurdish party BDP emerged as a real champion of women from last Sunday's municipal elections. Out of 63 mayoral candidates the party fielded, mainly in south-eastern Turkey, 32 were women. The party, whose national share of the vote was just over four per cent, now has 21 elected female mayors. In contrast, only six female mayors belong to the country's ruling Islamist AKP party, which won 45.6 per cent of the national vote. The secular opposition CHP party did hardly any better. It increased its number of women mayors from six to seven. Turkey now has 35 female mayors, while all the other 1,360 mayors are men.

Kader, a leading women's organisation, accused the big political parties of running scared of women. "Increasing the level of women's participation would be an important step in addressing the still significant gender-based inequality in Turkey."

Nevertheless, Turkey has now 30 per cent more female mayors than prior to the 30-March elections and, for the first time, women will be running a number of large cities. Gültan Kıs¸anak in Diyarbakir (popl. 843,000); Fatma Sahin in Gaziantep (popl. 1,4 million) and Özlem Çerçioglu in Aydin (popl. 196,000) and Leyla Imret in Cizre (popl. 107,000).

Leyla Imret (26), left Turkey as a child after her father, a Kurdish nationalist, was killed in an exchange of fire by the Turkish army. She spent most of her life in Bremen, northern Germany and describes German as her mother tongue. Last August, she returned to Cizre for the first time in her childhood and admits much has changed in Kurdish region of Turkey. Even though a former mayor of the city is still in prison for his participation in a pro-Kurdish demonstration, Leyla Imret says at least Kurds will no longer be arrested for speaking their own language rather than Turkish.

Turkey's most prominent female politician, and now Mayor of Gaziantep, is Fatma Sahin. Until last December, when she decided to run for mayor, she was the only female cabinet minister in Recep Erdoğan's government. A chemical engineer by profession, she is one of the founders of the AKP party.

The Kurdish BDP party (Peace and Democracy Party) supports a number of issues which are highly controversial in Turkey, including gay rights and recognition of Turkey's involvement in the Armenian Genocide.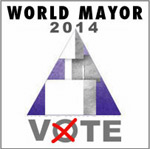 26 mayors from across the world are competing for this year's World Mayor Prize. VOTE FOR THE WINNER NOW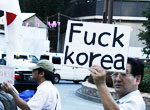 Tokyo Governor: City will not tolerate hate speech against Koreans (Photo: Anti-Korea demonstration in Tokyo)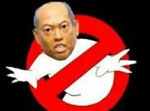 Tokyo councillors chided for coarse sexist outbursts (Photo: Women threatened a sex boycott for men voting for Tokyo Governor Masuzoe)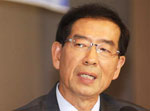 South Korea's parties hold on to strongholds in municipal elections (Photo: Seoul Mayor Park Won-soon)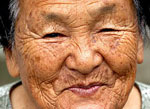 Japan's provincial cities seek solutions to declining and fast aging population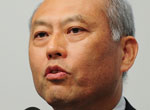 Tokyo governor visits Beijing to improve bi-lateral relations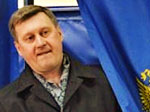 Anti-Putin candidate elected mayor in Siberia's largest city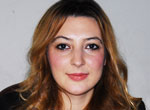 Kurdish minority party emerges as champion of women mayors (Photo: Leyla Imret, Cizre's newly elected mayor)