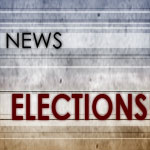 City Mayors reports on local elections from around the world




FRONT PAGE
About us




Worldwide | Elections | North America | Latin America | Europe | Asia | Africa |






















Local election news from across the world
NEWS SECTIONS: World news | Election news | News from Europe | News from North America | News from Latin America | News from Asia and Australia | News from Africa | Urban events | NEWS SPECIALS: The 2011 London riots | The 2010 Love Parade tragedy | Latest news story |


Whistle blower alleges
widespread fraud in
Turkish local elections
Ankara, 13 January 2015: Pressure is mounting on the Turkish justice ministry to conduct a widespread review into allegations of fraud at last March's local elections after a former employee of the country's governing Justice and Development Party (AKP) asserted that the party had been determined to win the elections at all costs. The individual, who worked for the AKP's 'Election Coordination Centre' provided examples how the ruling party allegedly influenced opinion polls, tried to prevent observers from opposition parties to attend ballot counts and managed to inflate its own results by creating fake voters.

The whistle blower, who made the allegations on condition of anonymity, told the Taraf newspaper that Turkey's ruling party had made preparations to win at all cost months before the local elections on 30 March 2014. He claimed that many of the party's regional and district offices were involved in the fraud. For example, it is alleged that the party put pressure on polling companies to provide election forecasts favourable to the AKP. The informant claimed that AKP officials wanted to be sure that a victory by the government party would not be questioned after the elections.

It has also been alleged that there was collusion between some returning officers and AKP officials. "It was suggested to officials supervising the count to make deliberate mistakes." The informant cites an example where 320 votes for the opposition Republican People's Party (CHP) were recorded as 32. "Were the mistake later to be discovered it could be explained away as a human error."

The allegations or widespread fraud in Turkey's March local elections are not new. In April, four days after the elections, the Financial Times reported that Mansur Yavas, the opposition candidate for mayor of Ankara demanded a recount because 250 ballot boxes, representing some 75,000 votes, were incorrectly entered into the central electoral system. At that time the challenger for mayor was less than 35,000 votes behind the incumbent mayor. Mansur Yavas also claimed that there were 58,000 duplicate records in Ankara alone that would allow select voters to vote twice.


Opposition wins Taiwan's
local elections as public
mood swings against Beijing
Taipei, 1 November 2014: Taiwan's ruling Kuomintang (KMT) party, which advocates closer links with mainland China, has suffered its worst electoral defeat since multi-party elections were established on the island in 1986. In Saturday's local elections the party lost control of five of the country's six largest cities, including its capital Taipei, where an independent candidate soundly defeated a former prime minister. Taipei has been governed by a KMT mayor for the past 16 years. The party also lost its former stronghold of Taichung to the opposition Democratic Progressive Party (DPP).

Following Saturday's losses, Prime Minister Jiang Yi-huah and his entire cabinet stepped down resigned. Mr Jiang acknowledged that the government's policies of pursuing ever-closer relations with Communist China were in tatters. "The results of the elections show that people are discontent with our policies. We respect the people's will and should carefully review what we've done in order to make progress," he said. Other members of the ruling party believe that Beijing's harsh response to the recent pro-democracy protests in Hong Kong has created a climate of distrust towards China, particularly among young people. Earlier this year, demonstrating students occupied Taiwan's legislature for more than three weeks to protest against Kuomintang's efforts to pass a trade bill with China.

Before Saturday, the ruling KMT held 15 of Taiwan's 22 cities and counties. But the elections have roughly reversed the ration in favour of the opposition Democratic Progressive Party. The party was victorious in 13 regions, including four of Taiwan's six special municipalities, which make up most of the country's largest cities. Taipei was won by an independent with DPP support. The opposition leader declared that more than 60 per cent of Taiwan's 23 million people were now ruled by a DPP mayor.

The KMT lost five of Taiwan's six large municipalities, including the capital Taipei, and the island's third-largest city, Taichung, in central Taiwan. The opposition Democratic Progressive Party, which advocates independence for Taiwan - a vision abhorred by Communist China - now controls major cities in southern Taiwan and the former KMT stronghold of Taichung. Ko Wen-je, an independent candidate won the election for mayor of Taipei with 57 per cent of the vote, against 41 per cent for the KMT candidate. Ko was backed by the DPP. The ruling party had held the capital for the last sixteen years.

Ko Wen-je, who will be Taipei's 23rd mayor, is a physician who pioneered organ transplant procedures in Taiwan.

A record 11,130 seats were contested in Saturday's elections in municipalities, counties, townships and villages nationwide.


Conservatives win
in Polish regions but
fail to capture big cities
Warsaw, 18 November 2014: The political gulf between Poland's rural areas and the country's largest cities has widened further after in last Sunday's local and regional elections the opposition right-wing Law and Justice (PiS) gained most seats in regional assemblies but failed to defeat the liberal ruling Civic Platform (PO) in cities like Gdanzk, Lodz or Wroclaw. In Warsaw, incumbent mayor Hanna Gronkiewicz-Waltz (Civic Platform) won 48.8 percent of the ballot, while her main rival, Law and Justice's Jacek Sasin won just 26 per cent.

Mayoral candidates from the Civic Platform already won the necessary 50-per-cent majorities in Lodz and Lublin and, in addition to Warsaw, are ahead in Gdansk, Krakow, Katowice and Wroclaw. In Krakow, incumbent mayor Jacek Majchrowski won almost 40 per cent, and will face Marek Lasota from Law and Justice, who gained 26 per cent. In Poznan, an independent candidate is leading with 27 per cent of the vote, but the result for second place is still too close to call.

With parliamentary and presidential elections due next year, the local election results will be scrutinised by the leaders of all parties. While both Civic Platform and Law and Justice trace their roots back to the Solidarity movement that was instrumental in defeating communism in 1989, the parties have been bitter rival since 2005, when, under the Kaczynski twins, Law and Justice after winning the parliamentary elections turned right and formed a coalition with nationalists and populists. The right-wing coalition fell apart in 2007 following a number of corruption scandals and internal squabbles. The subsequent elections were won by the Civic Platform under the leadership of Donald Tusk who went on to become Poland's longest serving Prime Minister until he resigned earlier this year to become President of the European Council.


Canada's controversial
mayors are given
short shrift by voters
Toronto, 29 October 2014: On Monday, 27 October, voters in Canada replaced two of the country's most controversial mayors as well as its best-loved one. Gone are Toronto's Rob Ford, who will always be remembered for lying about his use of illegal drugs; Winnipeg's Sam Katz, who refused to resign even after a city-commissioned report tied him to the over-priced construction of several fire stations; and Mississauga's 93-year old Hazel McCallion, who did not seek re-election after 34 years in office.

Ms McCallion, nicknamed, 'Hurrican Hazel' because of her outspoken political style, has long been Canada's most respected mayor, even when, in 2011, a judge found that she had acted unethically when pushing for a real estate deal in which her son was involved. She was later cleared of any charges because the project did not progress. During her years in office, Mississauga grew from a collection of small communities at the doorstep of Toronto to Canada's sixth-largest city. Hazel McCallin was awarded several national and international honours, including the Canadian Order of Merit, the German Order of Merit and runner-up for the 2005 World Mayor Prize. The high esteem, which she still enjoys in Mississauga, helped Bonnie Crombie to win this month's mayoral election. Ms Crombie and her principal rival, Steven Mahoney, were neck and neck in opinion polls during most of the campaign until, in early October, Bonnie Crombie was endorsed by Hazel McCallion. The endorsement provided her with an almost overnight poll lead of 25 per cent. On Monday, Ms Crombie defeated her rival by 63.5 per cent of the vote to 28.7 per cent.

In neighbouring Toronto, John Tory defeated Douglas Ford, who took over his brother's candidacy after the incumbent mayor withdrew from the race for health reasons. Mr Tory, who describes himself as a moderate conservative, was supported by Canada's centre-left Liberal Party but not by Prime Minister Stephen Harper's ruling Conservative Party. Indeed, the Prime Minister praised the Ford brothers only days before Mayor Rob Ford's crack cocaine habit became public knowledge. Toronto may have elected a more enlightened mayor but the city is still split between liberals and right-wing conservatives, a situation emphasised by the fact that voters re-elected most die-hard Fordian city councillors.

The size of Brian Bowman's win in Winnipeg's mayoral election on 22 October shocked some and surprised many. Prior to election day, the mayor-elect's main rival Judy Wasylycia-Leis had led in all but one opinion polls and most commentators believed 2014 was her year after she put up a strong fight against Mayor Sam Katz in the 2010 mayoral contest. Then, she won almost 43 per cent of the vote compared to a mere 25 per cent this month. Unlike Wasylycia-Leis, who served in both the national and Manitoba parliaments, Brian Bowman has never held elected office. He will be Winnipeg's first mayor of aboriginal descent and was supported by Manitoba's Progressive Conservative Party. His first brush with politics was in Mexico, where, in 1997, he interned in the office of Mexico's foreign minister. He is said to have briefed the minister on the cross-border flow of professionals under the North American Free Trade Agreement.

In Brampton, Ontario, Linda Jeffrey defeated the sitting Mayor Susan Fennell, whose final term was marred by a spending scandal involving her and members of her administration. An independent report concluded that the mayor and her staff broke spending rules 266 times and alleged that the Ms Fennel accumulated more than CAN$320,000 of questionable expenses. Mayor-elect Linda Jeffrey, a Liberal, was born in Cork, Ireland, and moved to Brampton in 1983. She was a member of Ontario's legislative assembly from 2007 until 2014 during which time she also occupied a number of ministerial posts.

One of a few success stories for incumbent mayors occurred in Canada's capital Ottawa, where Mayor Jim Watson was re-elected by 76 per cent of voters. Mr Watson first served as Mayor of Ottawa from 1997 until 2000 when he resigned to become CEO of the Canadian Tourism Commission. In 2003, under the Liberal Party banner, he entered Ontario's provincial parliament. After the Liberal's success in the 2007 provincial elections, he was appointed Minister of Municipal Affairs, a post he held until, in 2010, he decided to run again for Mayor of Ottawa. He won that year's election with almost 50 per cent of the vote.

In other election, Drew Dilkens was elected Mayor of Windsor and Dave Jaworsky Mayor of Waterloo, while in Woolwich Sandy Shantz defeated the incumbent Todd Cowan, who faces a police probe into his expenses claims. Voters in Surrey, British Columbia, will decide on 15 November who will succeed Dianne Watts. Ms Watts has declared her ambition to enter national politics.


Italy's main parties suffer
losses following Venice's
local government scandal
Rome, 12 June 2014: In last Sunday's second round of local elections, Italy's 5-Star protest movement (M5S) benefited from the corruption scandal in Venice, which saw leading politicians from the two main parties arrested and indicted. The movement, founded by former comedian Beppe Grillo, captured Livorno, a traditional stronghold of the country's political left. The Tuscan port city, which saw the birth of the Communist Party in 1921, has been governed almost continuously by the left since the Second World War. Grillo's followers also captured Civitavecchia, north-west of Rome.

Despite the loss of Livorno and defeats in Padua, Perugia and other cities, Prime Minister Matteo Renzi's centre-left Democratic Party (PD) captured more than half of the 139 town and cities which held elections on 8 June, including important municipalities like Bari and Modena and eight other large urban centres. Italian commentators were united in saying that the PD was punished in the aftermath of the arrest of its Venice Mayor Giorgio Orsoni. A spokesman for the party said that the loss of cities like Perugia, Padua and Livorno was a disappointment, coming so soon after the PD's triumph in the European elections, but pointed out the centre-left was now the dominant political force at local, regional and national level.

Meanwhile the centre-right Forza Italia party of former Prime Minister Silvio Berlusconi held on to its traditional strongholds and even managed to capture the university town of Perugia from the PD, but, across the country, collected fewer votes than either the PD or the 5-Star movement. The PD's share of the national vote was close to 41 per cent, while the 5-Star movement was backed by some 21 per cent of voters. Forza Italia's share was below 20 per cent.

A spokesman for M5S, which claims to be neither left nor right but is nevertheless negotiating with the UK's nationalist UK Independence Party in Brussels, described his party's victory in Livorno as a blow to the heart of Prime Minister Renzi.


Greek local elections
produce some comfort
for government parties
Athens, 30 May 2014: Despite the surge of the left-wing SYRIZA party in last Sunday's elections to the European parliament and the strong showing of the right-wing Golden Dawn party, the incumbent mayors of Greece's two largest cities managed to defeat their challengers in the second round of mayoral contests. Thessaloniki Mayor Yiannis Boutaris, a centre-left independent, easily beat off the challenge of a rightist politician, while in Athens, Mayor Giorgos Kaminis won by a narrow margin over his SYRIZA rival. But the SYRIZA candidate won the governorship of Attica, the country's most populous region, by just over 50 per cent.

In the rest of Greece, candidates from the ruling New Democracy won most of regional governorships. While SYRIZA won the Ionian Islands, candidates backed by New Democracy took the Northern Aegean, Central Greece, Epirus, Thessaly, Southern Aegean and Eastern Macedonia and Thrace. The Peloponnese governorship went to Petros Tatoulis, who was backed by the governing coalition, while PASOK's Stavros Arnaoutakis won on Crete, with independents taking Central Macedonia, Western Macedonia and Western Greece.

In the mayoral contest in country's main port of Piraeus an independent defeated the conservative incumbent mayor, while in the western port city of Patra the candidate of the Communist Party won more than 60 per cent of the vote. There was a notable victory in the municipality of Andravida-Kyllini in the Peloponnese, where Nabil Morad, a Syrian doctor who has lived in Greece for 25 years, was elected. His win is remarkable given that the municipality includes Nea Manolada, a community where migrants agricultural workers have suffered abuse in the past.


Irish voters punish
government parties
in local elections
Dublin, 26 May 2014: As with the punishment meted out by the electorate to governing parties in the UK, voters in the Irish republic were in no mood to forgive the austerity parties they'd voted for just three years ago. Junior coalition partner Labour in particular were reduced to a tiny rump among Ireland's 31 local councils, with the socialist Sinn Feín taking control of Dublin City and independents securing the largest number of councillors across the republic. As in the UK, the elections took place on 22 May alongside those of the European Parliament. Turnout was 51.6 per cent.

Opposition centre-right Fianna Fáil secured 25.3 per cent of first preference votes across Ireland, though it was independents and minor parties who secured the largest tally with 28.3 per cent. Sinn Feín, which contests elections in both Northern Ireland and the republic, gave its strongest ever showing by trebling its number of local councillors. It is now the largest party in Dublin, Derry, Cork and Belfast. The party said that it hoped to use the result as stepping stone to power in the republic, displacing Labour and the Greens as potential coalition partners for the two main parties. Sinn Feín, which aims for a united Ireland, is already the second largest party in Northern Ireland, where it holds the deputy prime minister's post. The leftist Anti-Austerity Alliance also polled well in cities such as Limerick in its first ever electoral outing.

The Fine Gael/Labour coalition agreement of 2011 claimed a "democratic revolution" had taken place in that February's general election, where "old beliefs, traditions and expectations were blown away", following the discredited Fianna Fáil-led government of Brian Cowen which was largely blamed for the Irish financial crisis. Irish prime minister Enda Kenny of the centre-right Fine Gael has also been the target of strident criticism over the "heartless" withdrawal of state healthcare for children with serious illnesses and disabilities.

Deputy prime minister and Labour leader Eamon Gilmore acknowledged that his party had failed to address voter concern over unemployment, rising living costs and botched health reforms. Resigning yesterday as leader of his party, he said he was still convinced that Labour made the right decision in 2011 to enter government at a time when the country faced the worst economic crisis in its history. "I did so because I believed then, as I do now, that as citizens, and as a party, we had a duty to put the country first," he explained. But Eamon Gilmore admitted that Labour's decision to take and back unpopular but necessary decisions carried a high political risk. "Labour has paid the price for that in the local and European elections. I deeply regret the loss of good public representatives and the defeat of outstanding Labour candidates last Friday."

Despite the national woes, the elections were the first under this year's local government reform law, which reduced the number of local councils in Ireland to just 31, served by 949 councillors. A referendum on a directly elected mayor for Dublin scheduled to take place alongside the municipal and European polls did not proceed on account of all four Dublin councils not approving the measure as set out in law.

The elections were also notable for the increasing number of young candidates elected, perhaps a reflection on the jaded electorate's disdain for establishment parties and their aged ranks. Ireland's youngest councillor at 19 is Adam Gary Wyse, elected to Waterford City and County Council for Fianna Fáil. In County Kildare a controversial councillor previously expelled from Fine Gael was re-elected, despite having refused to represent "black Africans" in 2011. Darren Scully, former mayor of the county town of Naas, was readmitted to Fine Gael ranks last year.


Anti-European party hurts
Conservatives and Labour
in English local elections
London, 23 May 2014: In yesterday's local elections held across England, the right-wing, anti-Europe UK Independence Party (UKIP) made strong gains in areas formerly dominated by the centre-right Conservative Party. But early results also show that UKIP took votes from the centre-left Labour Party in cities like Birmingham, Hull, Sunderland and Rotherham. Only London voters resisted the charm of the party's leader Nigel Farage. Labour won control of London boroughs like Redbridge and Merton as well as Hammersmith & Fulham, which Britain's Conservative Prime Minister David Cameron once described as his favourite council. Full coverage


Established parties unite
behind incumbent mayors
in Athens and Thessaloniki
Athens, 21 May 2014: After the first round of Greek local elections, held last Sunday, failed to produce clear results in many of the 325 municipalities where elections were held, all eyes are on this Sunday's second round, which coincides with elections to the European Parliament. The centre-right New Democracy party of Prime Minister Antonis Samaras and the left-wing SYRIZA opposition party emerged as the dominant forces from the first round of voting. New Democracy did well in Greece's smaller towns and rural communities, while SYRIZA will challenge the incumbent mayors in the two largest cities, Athens and Thessaloniki as well as the governor of the Attica region.

The battle for Athens pits incumbent Mayor George Kaminis against SYRIZA's young candidate Gavriil Sakellaridis, who emerged from the first round with only one percentage point behind the mayor. In the run-off, Mayor Kaminis, who is running as an independent, is supported by the government coalition parties New Democracy and the once mighty socialist party PASOK as well as a number of other leftist and Green groups. PASOK, which governed Greece during the 2008 financial crisis, is widely blamed for the country's current economic recession. New Democracy, which provided the Greek capital with its previous two mayors, finished third in the first round after the former mayor Nikitas Kaklamanis split from the party and ran as an independent.

In an all out effort to prevent SYRIZA from gaining power in Athens and its surrounding metropolitan region, New Democracy is also backing the Attica region's PASOK governor Yiannis Sgouros against his SYRIZA challenger. One third of all Greeks live in the Athens / Attica metropolitan region. Prime Minister Samaras is also trying to recruit Dora Bakoyiannis, who in 2005, as Mayor of Athens was awarded the World Mayor Prize, to campaign for New Democracy candidates in the run-up to Sunday's second round of mayoral elections.

A similar coalition of established parties from the left and right has thrown its support behind Thessaloniki Mayor Yannis Boutaris, who took 35 per cent of the vote in Last Sunday's first round.

Though SYRIZA was defeated in most of the 18 May provincial elections, the party believes it shattered the decades-long hegemony of PASOK and New Democracy politicians in local government, where they have developed patronage networks. The left-wing party charges that many candidates around the country played down their longstanding affiliations with the now unpopular PASOK and New Democracy to pose as independents and distance themselves from charges of party corruption. Across the country, SYRIZA increased its share of the vote from four per cent in 2010 to more than 20 per cent this year.

The right-wing Golden Dawn party finished overall in fourth place. In Athens, its mayoral candidate was supported by 16 per cent of voters.


Winner of Turkish local elections in
no mood to reach out to opponents
Istanbul, 1 April 2014: After his party's convincing win in Sunday's municipal elections, the Turkish Prime Minister's speech was far removed from what victorious parties in Europe and the US usually do on election night: strive for conciliation. Instead, Recep Erdogan attacked his political opponents calling them traitors and claiming they were worse than assassins. He warned those who had posted audio recordings on social media sites, accusing him of corruption, that they would be pursued into their lairs.

Despite the allegations of corruption against his government and the recent censorship of Twitter and YouTube, Erdogan's Justice and Development Party (AKP) won more than 45.5 per cent of votes, an increase of six per cent compared to five years ago. Turkey's main opposition, the Republican People's Party (CHP), stood at 28 per cent.

In the country's three largest cities, Istanbul, Ankara and Izmir, the incumbents appear to have been re-elected, although the results in Anakara are extremely close and subject to an appeal.

In the most widely watched contest, Istanbul's incumbent Mayor Kadir Topbas defeated his opponent from the CHP by 48 to 38 per cent of the vote. A defeat in the country's largest city would have cast a doubt over Prime Minister Erdogan's intentions to run for President later this year.

In Turkey's capital city Ankara, the opposition CHP party said it would appeal against the municipal election results. According to provisional figures, aired on Turkish TV, the AKP won 44.8 per cent of the vote to the CHP's 43.9 per cent.

While the opposition secular CHP has failed to achieve any of its declared prime goals, it did retain Izmir, winning with just over 50 per cent of the vote, to the AKP's 35.5 per cent. After the CHP's poor performance nationally, it will now fall on city's incumbent mayor Aziz Kocaoglu to come up with a coherent strategy for this summer's presidential and next year's parliamentary elections.


French Socialists lose 155 towns
but retain key cities including Paris
Paris, 31 March 2014: In yesterday's second-round local elections, the French Socialists lost control of some 155 town and cities of more than 9,000 inhabitants but the punishment delivered by voters to the country's governing party could have been much worse. The Socialist Party (PS) together with its leftist allies managed to gain 42 per cent of votes cast and retained control of cities like Strasbourg, Lille, Nantes and Lyon and captured Avignon, a city, which was feared might fall to the right-wing National Front. The Socialist candidate for Mayor of Paris, Anne Hidalgo, also won the run-off more convincingly than expected after she only came second in the first round a week ago. But French President François Hollande's party lost Toulouse to the centre-right opposition UMP and Grenoble to the Greens.

While France's main opposition party, the Union pour un Mouvement Populaire (UMP) of former President Nicolas Sarkozy, was the principal winner in this month's local élections, held over two rounds in more than 36,000 municipalities, it failed to capture Paris from the Socialists and retake Strasbourg. The UMP also failed to dislodge the Socialists from Nantes, despite the unpopularity of the city's outgoing mayor and current Prime Minister Jean-Marc Ayrault. But the party did win the closely watched contest in Toulouse, home to Airbus, and will also control Reims and Angers. In Marseille, UMP Mayor Jean-Claude Gaudin defeated challengrs from the right and the left to win himself a fourth term. Not surprisingly the UMP mayoral candidates also won in Calais and Nice. In Metz, the party failed to dislodge the Socialists by a mere 770 votes.

The right-wing National Front (NF) did well yesterday but not all that well in towns and cities where they fielded candidates. While the party of Marine Le Pen will be ruling in eleven towns, it failed to capture many of its key targets including Avignon and Perpignan. In Marseille, where the FN had hoped to dislodge the incumbent mayor, it only came third. The largest town won by the FN was Béziers, a community of some 70,000 people, where the winning candidate is not a party member but was back by the FN.

According to the French Interior Ministry, almost 50 per cent of all newly elected councillors come from the UMP and other centre-right parties.
Total number of councillors: 208,242
UMP and centre-right allies: 96,196
PS and centre-left allies: 67,138
Centrists: 6,858
Radical left: 2,822
FN and other right-wing groups: 1,598
Others and independents: 33,630

KEY RESULTS:
Paris; Socialist candidate Anne Hidalgo won 54.5 per cent of votes against Nathalie Kosciusko-Morizet of the conservative opposition UMP party.
Hidalgo, who has served for 13 years as deputy to outgoing Paris Mayor Bertrand Delanoë, will become the first female mayor of the capital.

Strasbourg: The incumbent Socialist Mayor Roland Ries defeated the former UMP mayor Fabienne Keller by 47 to 45 per cent of votes.

Mulhouse: The UMP incumbent Jean Rottner was re-elected, winning 46 per cent of votes cast.

Lyon: The incumbent Socialist Mayor Gérard Collomb wins a third term, winning more than 50 per cent of votes.

Lille: In the second-round of the elections, Martine Aubry defeated candidates from the UMP and the FN. Final results show her on 52 per cent of votes, with the candidates of the UMP and FN on 30 and 18 per cent respectively.

Nantes: Johanna Rolland from the PS will succeed Jean-Marc Ayrault, who was appointed Prime Minister after President François Hollande's victory in 2012. During the past two years, in the absence of Ayrault, the city was administered by Patrick Rimbert who declined to stand for a full term.

Marseille: Jean-Claude Gaudin, the incumbent UMP mayor, wins a fourth term against candidates from the Socialist Party and the National Front. He was supported by 42.5 per cent of voters, with the Socialists on 30.8 per cent and the National Front on 27 per cent.

Grenoble: One of the most surprising results of election night was the win of the Green Party (Les Verts) in Grenoble, a city of 160,000 people in the French Alpes. Grenoble was previously in the hands of the Socialists.

Toulouse: The UMP's win of Toulouse represents the party's most important victory in yesterday's elections. Jean-Luc Moudenc defeated the incumbent Socialist Mayor Pierre Cohen by winning more than 52 per cent of votes.

Avignon: Despite being one of the key targets of the National Front, the former papal city elected a Socialist mayor with a comfortable majority. Final results have Cécile Helle (SP) on 47.5 per cent, Philippe Lottiaux (FN) on 35 per cent and Bernard Chaussegros (UMP) on 17.5 per cent.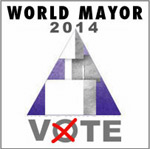 26 mayors from across the world are competing for this year's World Mayor Prize. RESULTS WILL BE ANNOUNCED ON 3 FEBRUARY 2015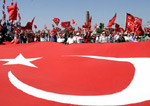 Whistle blower alleges widespread fraud in Turkish local elections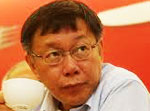 Opposition wins Taiwan's local elections as public mood swings against Beijing (Photo: Taipei's mayor-elect Ko Wen-je)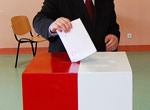 Conservatives win in Polish regions but fail to capture big cities

Canada's controversial mayors are given short shrift by voters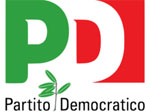 Italy's main parties suffer losses following Venice's local government scandal

Greek local elections produce some comfort for government parties (Photo: Thessaloniki Mayor Yiannis Boutaris elected to a second term)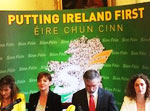 Irish voters punish government parties in local elections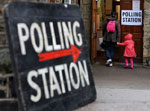 Anti-European party hurts
Conservatives and Labour
in English local elections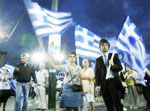 Established parties unite behind incumbent mayors in Athens and Thessaloniki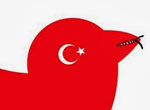 Winner of Turkish local elections in no mood to reach out to opponents (Photo: The Turkish government has blocked Twitter)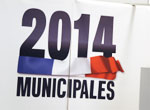 French Socialists lose 155 towns but retain key cities including Paris