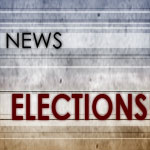 City Mayors reports on local elections from around the world




FRONT PAGE
About us




Worldwide | Elections | North America | Latin America | Europe | Asia | Africa |






















Local election news from across the world
NEWS SECTIONS: World news | Election news | News from Europe | News from North America | News from Latin America | News from Asia and Australia | News from Africa | Urban events | NEWS SPECIALS: The 2011 London riots | The 2010 Love Parade tragedy | Latest news story |


Socialist Party loses
its dominance in
metropolitan France
Paris, 24 March 2015: Following last Sunday's departmental elections, the Socialists are no longer the natural ruling party in metropolitan France. While, after the first round of voting, the Socialist Party (PS) and its allies came first in a majority of the country's urban cantons (constituencies), its lead over the centre-right coalition of former President Nicolas Sarkozy was due to its strength in not more than a handful of cities. Left-wing parties topped the polls in 48 metropolitan cantons, while centre-right parties won in 45 cantons. The far-right National Front (FN) received the largest number of votes in 16 cantons. A second round of elections will be held this coming Sunday.

Results from France's major cities.
(Due to their special status within France, no elections were held in Paris or Lyon)

Anger
7 cantons: Left wing parties lead in 3; Centre-right parties lead in 4; The National Front leads in 0

Bordeaux
5 cantons: Left wing parties lead in 1; Centre-right parties lead in 4; The National Front leads in 0

Dijon
6 cantons: Left wing parties lead in 5; Centre-right parties lead in 1; The National Front leads in 0

Grenoble
4 cantons: Left wing parties lead in 5; Centre-right parties lead in 0; The National Front leads in 0

Le Havre
6 cantons: Left wing parties lead in 1; Centre-right parties lead in 3; The National Front leads in 2

Lille
6 cantons: Left wing parties lead in 3; Centre-right parties lead in 2; The National Front leads in 1

Marseille
12 cantons: Left wing parties lead in 2; Centre-right parties lead in 3; The National Front leads in 7

Montpellier
6 cantons: Left wing parties lead in 3; Centre-right parties lead in 1; The National Front leads in 2

Nantes
7 cantons: Left wing parties lead in 7; Centre-right parties lead in 0; The National Front leads in 0

Nice
9 cantons: Left wing parties lead in 0; Centre-right parties lead in 7; The National Front leads in 2

Reims
9 cantons: Left wing parties lead in 2; Centre-right parties lead in 5; The National Front leads in 2

St Etienne
6 cantons: Left wing parties lead in 3; Centre-right parties lead in 3; The National Front leads in 0

Strasbourg
6 cantons: Left wing parties lead in 4; Centre-right parties lead in 2; The National Front leads in 0

Toulon
4 cantons: Left wing parties lead in 0; Centre-right parties lead in 4; The National Front leads in 0

Toulouse
11 cantons: Left wing parties lead in 9; Centre-right parties lead in 2; The National Front leads in 0

Across the whole of urban and rural France, the centre-right UMP (Union pour un mouvement populaire) and its allies received some 29 per cent of the vote, ahead of the National Front (FN) on 25 per cent, followed by the Socialist Party and its allies on 22 per cent. In the second round, voters will be asked to choose between the winner and runner-up in each canton. The FN, having come first or second in almost half of all cantons, will fight for some 1,100 seats. Left-wing parties will be absent in a quarter of all cantons, which is unprecedented.

Sunday's second round will be 'binôme' - with tandems consisting of two names. Each tandem will have a male and female candidate. This new rule to elect both a man and a woman is a push for greater gender equality in the departments. In 2011, less than a quarter of first round candidates were women.


French National Front
predicted to win first
round of local elections
Paris, 23 February 2015: A recent opinion poll conducted for Le Figaro newspaper predicts that the right-wing National Front (FN) will be the winner in next month's French departmental elections. According to Ifop's research the party of Marine Le Pen will gain some 30 per cent of votes cast in the first round on 22 March. The poll puts the centre right coalition of UMP (Union pour un Mouvement Populaire) and UDI on 28 per cent ahead of the ruling Socialist Party (PS) on 20 per cent. Five years ago, under the leadership of Ms Le Pen's father Jean-Marie, the FN secured 11.4 per cent behind the Greens, the centre-right and the Socialists.

But commentators point out that winning the popular vote in the first round of next month's elections will not guarantee the National Front a majority of seats as the parties of the left and centre will support each other in the second round of voting on 29 March.

In a recent parliamentary by-election in eastern France, the FN candidate won most votes in the first round but lost to the Socialists in the run-off. In last year's municipal elections the FN captured eleven towns but failed to capture many of its key targets including Avignon and Perpignan. While centre parties secured almost 100,000 municipal council seats and the Socialists and its allies some 67,000, the National Front only won 1,600 seats.

After initially announcing that it would field candidates in Parisian suburbs, Lyon and Marseille, the newly formed Union of French Muslim Democrats (UDMF) said it didn't have the resources to contest seats outside Marseille.

France has 101 departments, which fall between the 36,680 local communities and 27 regions. It is anticipated that they will lose their powers in forthcoming local government reforms.


Hamburg's mayor denies
national ambitions
after winning re-election
Hamburg, 18 February 2015: The newly re-elected Mayor of Hamburg has denied media speculation that he wants to lead his Social Democratic Party (SPD) in Germany's next national elections in 2017. After Olav Scholz and his party won an impressive victory in last Sunday's local elections, he has been described by many commentators as the only centre-left politician who could successfully challenge the German Chancellor Angela Merkel at the ballot box. Even Ms Merkel, whose conservative Christian Democratic Union (CDU) leads a national coalition government with the SDP, described Mayor Scholz as very competent and down-to-earth, adding that many supporters of her own party appreciated the Mayor's work. "Olav Scholz did not make any mistakes as mayor."

In Sunday's elections in Hamburg, one of Germany's three city states, the SPD won almost 46 per cent of the vote, while the CDU's share of the vote fell from 21 per cent four years ago to just 16 per cent. The Greens came third with 12 per cent followed by the leftist Linke, the liberal Free Democrats and the right-wing AfD (Alternative for Germany) party.

Before the election, Olav Scholz said that the Greens would be his preferred coalition partner but warned the environmentalists, who gained 12 per cent, not to be to greedy with their demands. The two parties are divided over the dredging of the River Elbe, which the Social Democrats believe is necessary to allow the city's port to maintain its competitive edge over Rotterdam and Antwerp. The Greens say the damage to the environment would be too great. Klaus von Dohnanyi, a former mayor of Hamburg, advised Scholz to negotiate with the pro-business Free Democrats instead.

With the exception of the Christian Democrats, all parties had something to celebrate. For the Free Democrats, the Hamburg result was the party's best outcome since its failure to win any seats in Germany national parliament (Bundestag) in 2013. The Greens and the Linke both increased their share of the vote, while the AfD won its first representation in a Western German regional parliament.


Whistle blower alleges
widespread fraud in
Turkish local elections
Ankara, 13 January 2015: Pressure is mounting on the Turkish justice ministry to conduct a widespread review into allegations of fraud at last March's local elections after a former employee of the country's governing Justice and Development Party (AKP) asserted that the party had been determined to win the elections at all costs. The individual, who worked for the AKP's 'Election Coordination Centre' provided examples how the ruling party allegedly influenced opinion polls, tried to prevent observers from opposition parties to attend ballot counts and managed to inflate its own results by creating fake voters.

The whistle blower, who made the allegations on condition of anonymity, told the Taraf newspaper that Turkey's ruling party had made preparations to win at all cost months before the local elections on 30 March 2014. He claimed that many of the party's regional and district offices were involved in the fraud. For example, it is alleged that the party put pressure on polling companies to provide election forecasts favourable to the AKP. The informant claimed that AKP officials wanted to be sure that a victory by the government party would not be questioned after the elections.

It has also been alleged that there was collusion between some returning officers and AKP officials. "It was suggested to officials supervising the count to make deliberate mistakes." The informant cites an example where 320 votes for the opposition Republican People's Party (CHP) were recorded as 32. "Were the mistake later to be discovered it could be explained away as a human error."

The allegations or widespread fraud in Turkey's March local elections are not new. In April, four days after the elections, the Financial Times reported that Mansur Yavas, the opposition candidate for mayor of Ankara demanded a recount because 250 ballot boxes, representing some 75,000 votes, were incorrectly entered into the central electoral system. At that time the challenger for mayor was less than 35,000 votes behind the incumbent mayor. Mansur Yavas also claimed that there were 58,000 duplicate records in Ankara alone that would allow select voters to vote twice.


Opposition wins Taiwan's
local elections as public
mood swings against Beijing
Taipei, 1 November 2014: Taiwan's ruling Kuomintang (KMT) party, which advocates closer links with mainland China, has suffered its worst electoral defeat since multi-party elections were established on the island in 1986. In Saturday's local elections the party lost control of five of the country's six largest cities, including its capital Taipei, where an independent candidate soundly defeated a former prime minister. Taipei has been governed by a KMT mayor for the past 16 years. The party also lost its former stronghold of Taichung to the opposition Democratic Progressive Party (DPP).

Following Saturday's losses, Prime Minister Jiang Yi-huah and his entire cabinet stepped down resigned. Mr Jiang acknowledged that the government's policies of pursuing ever-closer relations with Communist China were in tatters. "The results of the elections show that people are discontent with our policies. We respect the people's will and should carefully review what we've done in order to make progress," he said. Other members of the ruling party believe that Beijing's harsh response to the recent pro-democracy protests in Hong Kong has created a climate of distrust towards China, particularly among young people. Earlier this year, demonstrating students occupied Taiwan's legislature for more than three weeks to protest against Kuomintang's efforts to pass a trade bill with China.

Before Saturday, the ruling KMT held 15 of Taiwan's 22 cities and counties. But the elections have roughly reversed the ration in favour of the opposition Democratic Progressive Party. The party was victorious in 13 regions, including four of Taiwan's six special municipalities, which make up most of the country's largest cities. Taipei was won by an independent with DPP support. The opposition leader declared that more than 60 per cent of Taiwan's 23 million people were now ruled by a DPP mayor.

The KMT lost five of Taiwan's six large municipalities, including the capital Taipei, and the island's third-largest city, Taichung, in central Taiwan. The opposition Democratic Progressive Party, which advocates independence for Taiwan - a vision abhorred by Communist China - now controls major cities in southern Taiwan and the former KMT stronghold of Taichung. Ko Wen-je, an independent candidate won the election for mayor of Taipei with 57 per cent of the vote, against 41 per cent for the KMT candidate. Ko was backed by the DPP. The ruling party had held the capital for the last sixteen years.

Ko Wen-je, who will be Taipei's 23rd mayor, is a physician who pioneered organ transplant procedures in Taiwan.

A record 11,130 seats were contested in Saturday's elections in municipalities, counties, townships and villages nationwide.


Conservatives win
in Polish regions but
fail to capture big cities
Warsaw, 18 November 2014: The political gulf between Poland's rural areas and the country's largest cities has widened further after in last Sunday's local and regional elections the opposition right-wing Law and Justice (PiS) gained most seats in regional assemblies but failed to defeat the liberal ruling Civic Platform (PO) in cities like Gdanzk, Lodz or Wroclaw. In Warsaw, incumbent mayor Hanna Gronkiewicz-Waltz (Civic Platform) won 48.8 percent of the ballot, while her main rival, Law and Justice's Jacek Sasin won just 26 per cent.

Mayoral candidates from the Civic Platform already won the necessary 50-per-cent majorities in Lodz and Lublin and, in addition to Warsaw, are ahead in Gdansk, Krakow, Katowice and Wroclaw. In Krakow, incumbent mayor Jacek Majchrowski won almost 40 per cent, and will face Marek Lasota from Law and Justice, who gained 26 per cent. In Poznan, an independent candidate is leading with 27 per cent of the vote, but the result for second place is still too close to call.

With parliamentary and presidential elections due next year, the local election results will be scrutinised by the leaders of all parties. While both Civic Platform and Law and Justice trace their roots back to the Solidarity movement that was instrumental in defeating communism in 1989, the parties have been bitter rival since 2005, when, under the Kaczynski twins, Law and Justice after winning the parliamentary elections turned right and formed a coalition with nationalists and populists. The right-wing coalition fell apart in 2007 following a number of corruption scandals and internal squabbles. The subsequent elections were won by the Civic Platform under the leadership of Donald Tusk who went on to become Poland's longest serving Prime Minister until he resigned earlier this year to become President of the European Council.


Canada's controversial
mayors are given
short shrift by voters
Toronto, 29 October 2014: On Monday, 27 October, voters in Canada replaced two of the country's most controversial mayors as well as its best-loved one. Gone are Toronto's Rob Ford, who will always be remembered for lying about his use of illegal drugs; Winnipeg's Sam Katz, who refused to resign even after a city-commissioned report tied him to the over-priced construction of several fire stations; and Mississauga's 93-year old Hazel McCallion, who did not seek re-election after 34 years in office.

Ms McCallion, nicknamed, 'Hurrican Hazel' because of her outspoken political style, has long been Canada's most respected mayor, even when, in 2011, a judge found that she had acted unethically when pushing for a real estate deal in which her son was involved. She was later cleared of any charges because the project did not progress. During her years in office, Mississauga grew from a collection of small communities at the doorstep of Toronto to Canada's sixth-largest city. Hazel McCallin was awarded several national and international honours, including the Canadian Order of Merit, the German Order of Merit and runner-up for the 2005 World Mayor Prize. The high esteem, which she still enjoys in Mississauga, helped Bonnie Crombie to win this month's mayoral election. Ms Crombie and her principal rival, Steven Mahoney, were neck and neck in opinion polls during most of the campaign until, in early October, Bonnie Crombie was endorsed by Hazel McCallion. The endorsement provided her with an almost overnight poll lead of 25 per cent. On Monday, Ms Crombie defeated her rival by 63.5 per cent of the vote to 28.7 per cent.

In neighbouring Toronto, John Tory defeated Douglas Ford, who took over his brother's candidacy after the incumbent mayor withdrew from the race for health reasons. Mr Tory, who describes himself as a moderate conservative, was supported by Canada's centre-left Liberal Party but not by Prime Minister Stephen Harper's ruling Conservative Party. Indeed, the Prime Minister praised the Ford brothers only days before Mayor Rob Ford's crack cocaine habit became public knowledge. Toronto may have elected a more enlightened mayor but the city is still split between liberals and right-wing conservatives, a situation emphasised by the fact that voters re-elected most die-hard Fordian city councillors.

The size of Brian Bowman's win in Winnipeg's mayoral election on 22 October shocked some and surprised many. Prior to election day, the mayor-elect's main rival Judy Wasylycia-Leis had led in all but one opinion polls and most commentators believed 2014 was her year after she put up a strong fight against Mayor Sam Katz in the 2010 mayoral contest. Then, she won almost 43 per cent of the vote compared to a mere 25 per cent this month. Unlike Wasylycia-Leis, who served in both the national and Manitoba parliaments, Brian Bowman has never held elected office. He will be Winnipeg's first mayor of aboriginal descent and was supported by Manitoba's Progressive Conservative Party. His first brush with politics was in Mexico, where, in 1997, he interned in the office of Mexico's foreign minister. He is said to have briefed the minister on the cross-border flow of professionals under the North American Free Trade Agreement.

In Brampton, Ontario, Linda Jeffrey defeated the sitting Mayor Susan Fennell, whose final term was marred by a spending scandal involving her and members of her administration. An independent report concluded that the mayor and her staff broke spending rules 266 times and alleged that the Ms Fennel accumulated more than CAN$320,000 of questionable expenses. Mayor-elect Linda Jeffrey, a Liberal, was born in Cork, Ireland, and moved to Brampton in 1983. She was a member of Ontario's legislative assembly from 2007 until 2014 during which time she also occupied a number of ministerial posts.

One of a few success stories for incumbent mayors occurred in Canada's capital Ottawa, where Mayor Jim Watson was re-elected by 76 per cent of voters. Mr Watson first served as Mayor of Ottawa from 1997 until 2000 when he resigned to become CEO of the Canadian Tourism Commission. In 2003, under the Liberal Party banner, he entered Ontario's provincial parliament. After the Liberal's success in the 2007 provincial elections, he was appointed Minister of Municipal Affairs, a post he held until, in 2010, he decided to run again for Mayor of Ottawa. He won that year's election with almost 50 per cent of the vote.

In other election, Drew Dilkens was elected Mayor of Windsor and Dave Jaworsky Mayor of Waterloo, while in Woolwich Sandy Shantz defeated the incumbent Todd Cowan, who faces a police probe into his expenses claims. Voters in Surrey, British Columbia, will decide on 15 November who will succeed Dianne Watts. Ms Watts has declared her ambition to enter national politics.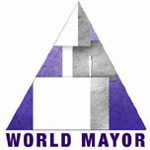 The results of World Mayor 2014 were announced on 3 February 2015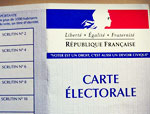 Socialist Party loses its dominance in metropolitan France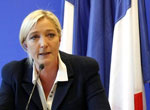 French National Front predicted to win first round of local elections (Photo: Marine Le Pen, leader of the French National Front)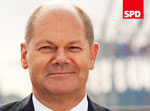 Hamburg's mayor denies national ambitions after winning re-election (Photo: Hamburg Mayor Olav Scholz)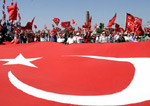 Whistle blower alleges widespread fraud in Turkish local elections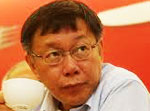 Opposition wins Taiwan's local elections as public mood swings against Beijing (Photo: Taipei's mayor-elect Ko Wen-je)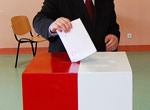 Conservatives win in Polish regions but fail to capture big cities

Canada's controversial mayors are given short shrift by voters