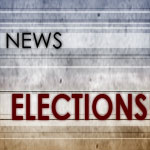 City Mayors reports on local elections from around the world




FRONT PAGE
About us




Worldwide | Elections | North America | Latin America | Europe | Asia | Africa |






















Local election news from across the world
NEWS SECTIONS: World news | Election news | News from Europe | News from North America | News from Latin America | News from Asia and Australia | News from Africa | Urban events | NEWS SPECIALS: The 2011 London riots | The 2010 Love Parade tragedy | Latest news story |


Winner of Turkish local elections in
no mood to reach out to opponents
Istanbul, 1 April 2014: After his party's convincing win in Sunday's municipal elections, the Turkish Prime Minister's speech was far removed from what victorious parties in Europe and the US usually do on election night: strive for conciliation. Instead, Recep Erdogan attacked his political opponents calling them traitors and claiming they were worse than assassins. He warned those who had posted audio recordings on social media sites, accusing him of corruption, that they would be pursued into their lairs.

Despite the allegations of corruption against his government and the recent censorship of Twitter and YouTube, Erdogan's Justice and Development Party (AKP) won more than 45.5 per cent of votes, an increase of six per cent compared to five years ago. Turkey's main opposition, the Republican People's Party (CHP), stood at 28 per cent.

In the country's three largest cities, Istanbul, Ankara and Izmir, the incumbents appear to have been re-elected, although the results in Anakara are extremely close and subject to an appeal.

In the most widely watched contest, Istanbul's incumbent Mayor Kadir Topbas defeated his opponent from the CHP by 48 to 38 per cent of the vote. A defeat in the country's largest city would have cast a doubt over Prime Minister Erdogan's intentions to run for President later this year.

In Turkey's capital city Ankara, the opposition CHP party said it would appeal against the municipal election results. According to provisional figures, aired on Turkish TV, the AKP won 44.8 per cent of the vote to the CHP's 43.9 per cent.

While the opposition secular CHP has failed to achieve any of its declared prime goals, it did retain Izmir, winning with just over 50 per cent of the vote, to the AKP's 35.5 per cent. After the CHP's poor performance nationally, it will now fall on city's incumbent mayor Aziz Kocaoglu to come up with a coherent strategy for this summer's presidential and next year's parliamentary elections.


French Socialists lose 155 towns
but retain key cities including Paris
Paris, 31 March 2014: In yesterday's second-round local elections, the French Socialists lost control of some 155 town and cities of more than 9,000 inhabitants but the punishment delivered by voters to the country's governing party could have been much worse. The Socialist Party (PS) together with its leftist allies managed to gain 42 per cent of votes cast and retained control of cities like Strasbourg, Lille, Nantes and Lyon and captured Avignon, a city, which was feared might fall to the right-wing National Front. The Socialist candidate for Mayor of Paris, Anne Hidalgo, also won the run-off more convincingly than expected after she only came second in the first round a week ago. But French President François Hollande's party lost Toulouse to the centre-right opposition UMP and Grenoble to the Greens.

While France's main opposition party, the Union pour un Mouvement Populaire (UMP) of former President Nicolas Sarkozy, was the principal winner in this month's local élections, held over two rounds in more than 36,000 municipalities, it failed to capture Paris from the Socialists and retake Strasbourg. The UMP also failed to dislodge the Socialists from Nantes, despite the unpopularity of the city's outgoing mayor and current Prime Minister Jean-Marc Ayrault. But the party did win the closely watched contest in Toulouse, home to Airbus, and will also control Reims and Angers. In Marseille, UMP Mayor Jean-Claude Gaudin defeated challengrs from the right and the left to win himself a fourth term. Not surprisingly the UMP mayoral candidates also won in Calais and Nice. In Metz, the party failed to dislodge the Socialists by a mere 770 votes.

The right-wing National Front (NF) did well yesterday but not all that well in towns and cities where they fielded candidates. While the party of Marine Le Pen will be ruling in eleven towns, it failed to capture many of its key targets including Avignon and Perpignan. In Marseille, where the FN had hoped to dislodge the incumbent mayor, it only came third. The largest town won by the FN was Béziers, a community of some 70,000 people, where the winning candidate is not a party member but was back by the FN.

According to the French Interior Ministry, almost 50 per cent of all newly elected councillors come from the UMP and other centre-right parties.
Total number of councillors: 208,242
UMP and centre-right allies: 96,196
PS and centre-left allies: 67,138
Centrists: 6,858
Radical left: 2,822
FN and other right-wing groups: 1,598
Others and independents: 33,630

KEY RESULTS:
Paris; Socialist candidate Anne Hidalgo won 54.5 per cent of votes against Nathalie Kosciusko-Morizet of the conservative opposition UMP party.
Hidalgo, who has served for 13 years as deputy to outgoing Paris Mayor Bertrand Delanoë, will become the first female mayor of the capital.

Strasbourg: The incumbent Socialist Mayor Roland Ries defeated the former UMP mayor Fabienne Keller by 47 to 45 per cent of votes.

Mulhouse: The UMP incumbent Jean Rottner was re-elected, winning 46 per cent of votes cast.

Lyon: The incumbent Socialist Mayor Gérard Collomb wins a third term, winning more than 50 per cent of votes.

Lille: In the second-round of the elections, Martine Aubry defeated candidates from the UMP and the FN. Final results show her on 52 per cent of votes, with the candidates of the UMP and FN on 30 and 18 per cent respectively.

Nantes: Johanna Rolland from the PS will succeed Jean-Marc Ayrault, who was appointed Prime Minister after President François Hollande's victory in 2012. During the past two years, in the absence of Ayrault, the city was administered by Patrick Rimbert who declined to stand for a full term.

Marseille: Jean-Claude Gaudin, the incumbent UMP mayor, wins a fourth term against candidates from the Socialist Party and the National Front. He was supported by 42.5 per cent of voters, with the Socialists on 30.8 per cent and the National Front on 27 per cent.

Grenoble: One of the most surprising results of election night was the win of the Green Party (Les Verts) in Grenoble, a city of 160,000 people in the French Alpes. Grenoble was previously in the hands of the Socialists.

Toulouse: The UMP's win of Toulouse represents the party's most important victory in yesterday's elections. Jean-Luc Moudenc defeated the incumbent Socialist Mayor Pierre Cohen by winning more than 52 per cent of votes.

Avignon: Despite being one of the key targets of the National Front, the former papal city elected a Socialist mayor with a comfortable majority. Final results have Cécile Helle (SP) on 47.5 per cent, Philippe Lottiaux (FN) on 35 per cent and Bernard Chaussegros (UMP) on 17.5 per cent.


Social Democrat
wins in Munich
Munich, 31 March 2014: : After a rather disappointing result in the first round of voting, Munich's Social Democrat mayoral candidate defeated his conservative rival convincingly in yesterday's run-off. With the support of Green voters, Dieter Reiter, won almost 57 per cent of the vote. The mayor-elect has worked for the city for 33 years, most recently as head of economic development. Elsewhere in Bavaria, Social Democrat candidates captured the cities of Erlangen, Regensburg und Ansbach, while the conservative CSU won in Würzburg.


Anxious wait for elections in
Paris, Istanbul and Munich
Paris, 30 March 2014: The outcome of elections held today in three major European cities will have political repercussions beyond their boundaries. Second-round voting takes place in France and Bavaria (Germany), while voters across Turkey are being asked to elect mayors and city councillors. The results in Paris, Istanbul and Munich will be of more than local importance. A socialist victory in Paris will make it easier for President François Hollande and his centre-left government to accept losses in other cities.

After gaining only 20 per cent in last autumn's state elections, the Social Democrats must hold on to Munich if they want to remain a political force in conservative Bavaria, while in Turkey, after numerous revelations of alleged shenanigans by Prime Minister Recep Erdogan and members of his government, a victory for his Justice and Development Party (AKP) in Istanbul is vital for his presidential ambitions later this year.

Munich's long-reigning and still popular Mayor Christian Ude, who has to step down for age reasons, has personally chosen and strongly supported Dieter Reiter as his successor. His first round result of just over 40 per cent of the vote was therefore a disappointment for Bavaria's Social Democrats. His conservative opponent, Josef Schmid, received 36.6 per cent. (In 2008 Christian Ude was elected to a third term by two thirds of voters.) But Dieter Reiter remains the favourite in today's run-off after he obtained the support of the Green Party whose candidate won 14,7 per cent two weeks ago.

The French Socialists in Paris also hope that support from the Greens and other leftist parties will allow their candidate to move into the Hôtel de Ville (City Hall) after the departure of Bertrand Delanoë. In last Sunday's first round, the socialist candidate Anne Hidalgo came a close second to her centre-left rival Nathalie Kosciusko-Morizet. Since then both candidates have been busy forming alliances with smaller political parties but have said they would not deal with the right-wing National Front (FN).

It can be said with certainty that after today's countrywide municipal elections, Turkey's ruling Justice and Development Party (AKP) will still be the strongest political force in the country. But all eyes will be on the results in Ankara, Izmir and Istanbul. Ankara and Istanbul have had AKP mayors for many years, while Izmir has remained a stronghold of the opposition social-democratic and secular Republican People's Party (CHP). The three cities account for some 30 per cent of Turkey's population of 76 million.

Not since Turkey's Prime Minister Recep Erdogan was elected Mayor of Istanbul in 1994, faces the country's ruling Islamist party AKP defeat in the city. Istanbul's incumbent Mayor Kadir Topbas is challenged for the post by Mustafa Sarigul, the popular district mayor of Sisli. Sisli is the most populated, multi-cultural and fashionable district of Istanbul. First elected in 1999, Sarigul has been re-elected with large majorities ever since. His candidacy is supported by Turkey's main opposition party, the Republican Peoples Party. The loss of Istanbul would be a serious blow for Prime Minister Erdogan's ambition to be elected Turkey's president this summer.


Gloves are off
in fight for Paris
Paris, 24 March 2014: While Anne Hidalgo, the centre-left contender for Mayor of Paris, is still expected to win next Sunday's run-off, the contest promises to be much tighter than the Socialists had hoped for after their candidate was narrowly defeated by her centre-right rival in yesterday's first round. Nathalie Kosciusko-Morizet, a minister under former president Nicolas Sarkozy and a member of the opposition Union for a Popular Movement (UMP) won 35.6 per cent of the vote while Ms Hidalgo, Paris' current deputy mayor, came second with 34.4 per cent.

Both candidates are now negotiating alliances with smaller parties although they have said that they would not deal with the right-wing National Front (FN), which was supported by 6.3 per cent of voters. Anne Hidalgo has already finalised a pact with the French Green Party whose candidate won almost nine per cent. She can also expect to win the backing of other left-wing parties including the Communists. The electoral system in Paris also favours the Socialist candidate as she is likely to lead in most districts of the French capital.

In Marseille, the country's second city, the incumbent mayor Jean-Claude Gaudin from the UMP took 40 per cent of the vote ahead of National Front candidate Stéphane Ravier, on 22 per cent, and Socialist Patrick Mennucci on 20 per cent. Mayor Gaudin, who was first elected in 1995, is now virtually unbeatable.

Socialists mayors in several cities are in danger of losing their jobs after the party suffered losses right across France. Exit polls put the Socialists and other leftist parties on 43 per cent, while the opposition UMP together with centrist allies are credited with 48 per cent. The National Front scored seven per cent, a high national result as the party only fielded candidates in some 600 out of France's 36,000 municipalities. The party won an outright victory in Hénin-Beaumont, northern France, and won more than 30 per cent in Fréjus, Avignon, Perpignan and some parts of Marseille as well as other towns in the South- and North-West of France.

In Toulouse, home to Airbus, the incumbent mayor Pierre Cohen is negotiating a second-round pact with the Greens after he was unexpectedly defeated by the opposition candidate in Sunday's first round. In Montpellier, the socialist mayor is challenged by a dissident socialist and it may fall to the UMP candidate to play kingmaker. In Alsace, UMP candidates lead in Strasbourg and Mulhouse.


Labour punished in
Dutch local elections
Amsterdam, 20 March 2014: The Netherlands centre-left Labour Party (PvdA) suffered defeats of historical dimensions in yesterday's municipal elections. A junior coalition partner in the country's centrist government, Labour lost its position as the largest party in Amsterdam for the first time in 60 years. It is also no longer the dominant political force in many other big cities including The Hague, Utrecht and Groningen. In industrial Rotterdam, Labour lost to 'Livable Rotterdam' a populist local party. But other leftist parties recorded significant gains.

The progressive liberal D66 party captured Amsterdam, Utrecht and The Hague. The left-wing Socialist Party (SP) increased its national share of the vote by more than four per cent and almost doubled its number of council seats to 400. It became the biggest party in Groningen.

The liberal VVD (People's Party of Freedom and Democracy) of Prime Minister Mark Rutte was also punished by the electorate. Political commentators agreed that voters turned away from the two government parties - Labour and Liberals both lost some 300 council seats across the country - to punish them for their economic austerity measures. Job Cohen, the former Labour mayor of Amsterdam, said that his party had failed to convince its supporters that government spending cuts of some six billion euros in the current budget were necessary to return growth to the Dutch economy.

There was general relieve in the country that parties on the left, like the Progressive, Socialists and, to a lesser extend, the Greens, benefited from the unpopularity of the two government parties rather than the right-wing xenophobic Party for Freedom (PVV) of Geert Wilders. His party lost votes in the two cities – The Hague and Almere – where it fielded candidates. Wilders caused a furore on the day before the elections, when he led supporters in The Hague in an anti-Moroccan chant. He asked supporters whether they wanted more or fewer Moroccans in the Netherlands. His supporters chanted back: "Fewer! Fewer! Fewer!" before breaking into applause. "Good, we're going to take care of that," Wilders responded.

While the results of yesterday's local elections dramatically changed the make-up or many city councils, in rural Netherlands the conservative Christian Democrats (CDA) remain the dominant force. The CDA lost only 50 of its 1,400 seats, leaving it by far the largest party in Dutch local government.

Preliminary national results have the CDA at 14.4 per cent, VVD (Liberals) at 11.9, D66 (Progressives) at 11.8 per cent and PvdA (Labour) at 10.2 per cent. Turnout was historically low at 53 per cent.


Largest parties neck and neck
in Bangladesh local elections
Dhaka, 19 March 2014: Bangladesh's two largest parties are fighting neck and neck in the country's current rounds of local elections. While in the first two rounds, held last month, the opposition centre-right Bangladesh Nationalist Party (BNP) outpolled the governing centre-left Awami League, the party of Prime Minister Sheikh Hasina fought back in the third round held last weekend. Both parties have so far won 124 district chairmanships. The Islamist Jamaat-e-Islami has secured 27 posts.

The BNP is still leading the Awami League in votes for local vice-chairmen, with their candidates taking 221 posts out of 590 over the ruling party's 118 and Jamaat-e-Islami's 103.

The first three rounds of local elections, held on 19 and 27 February and on 16 March, involved elections in 294 Upazila sub-districts. The fourth phase of the elections will be held in 93 sub-districts on 23 March, the fifth phase in 74 sub-districts on 31 March and the remaining 482 sub-districts will be voted in during a sixth phase, scheduled for April.

In Bangladesh districts are divided into sub-districts called Upazilas and
Thanas. They are comparable to counties in the United States, districts in the UK or Landkreise in Germany. The 1,009 upazilas/thanas are the second lowest tier of regional administration in the country.


Mixed fortunes for largest
parties in Bavarian elections
Munich, 17 March 2014: Local elections held on Sunday in Bavaria, Germany's most prosperous state, brought mixed results for the two largest parties. In Munich, where the popular incumbent Christian Ude could not stand for a fifth term because he had reached the age limit set at 65, his protégée, the Social Democrat Dieter Reiter failed to win an absolute majority in the first round of voting. Although Reiter is expected to win the run-off ballot in two weeks time against his challenger from the conservative CSU, the election results leave the Social Democrats (SPD) weakened in their Bavarian power base.

But the Social Democrats did better in the state's other big cities. With the exception of Augsburg, where the sitting mayor Kurt Gribl from the CSU was re-elected with 52 per cent of the vote, SPD candidates won convincingly in Nürnberg, Passau and Fürth. In Regensburg, the centre-left candidate failed to win the first round by a mere 21 votes but is now certain to be elected mayor in two weeks' time. The CSU is also out of the running in Garmisch-Partenkirchen, a conservative market town. The run-off will be contested by the independent incumbent and his SPD challenger.

With the retirement of Munich's mayor Christian Ude, Ulrich Maly, the mayor of Nürnberg, will become the standard-bearer of the Bavarian Social Democrats. In Sunday's mayoral election he won a third term with a two-thirds majority. In April last year he was elected President of the German Association of Cities (Deutscher Städtetag) and in 2008 he was shortlisted for the World Mayor Prize.

Because of the complexities of Bavarian local council election laws - voters have a number of votes and can give more than one vote to a single candidate; they can also split their votes between parties – final results for the 180 rural and district elections will not be known until Tuesday. But it is safe to say that despite the successes of the SPD in larger cities, the CSU will continue to be the dominant force in smaller towns and rural communities.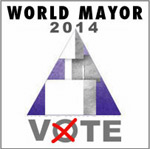 If you think your mayor is among the best in the world, nominate him or her now for the 2014 World Mayor Prize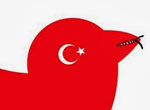 Winner of Turkish local elections in no mood to reach out to opponents (Photo: The Turkish government has blocked Twitter)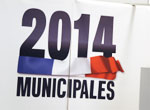 French Socialists lose 155 towns but retain key cities including Paris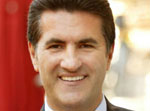 Anxious wait for elections in Paris, Istanbul and Munich (Photo: Mustafa Sarigul hopes to become Istanbul's new mayor)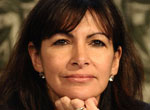 Gloves are off in fight for Paris (Photo: Anne Hidalgo, the Socialist candidate for Mayor of Paris)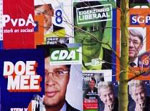 Labour punished in Dutch local elections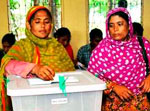 Largest parties neck and neck in Bangladesh local elections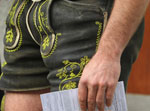 Mixed fortunes for largest parties in Bavarian elections