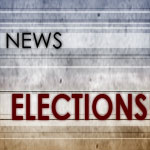 City Mayors reports on local elections from around the world




FRONT PAGE
Site Search
About us




Worldwide | Elections | North America | Latin America | Europe | Asia | Africa |




























Local election news from across the world

NEWS SECTIONS: World news | Election news | News from Europe | News from North America | News from Latin America | News from Asia and Australia | News from Africa | Urban events | NEWS SPECIALS: The 2011 London riots | The 2010 Love Parade tragedy | Latest news story |


Croatian mayoral candidates
face second-round ballots
Zagreb, 21 May 2013: Croatia's first round of local elections produced very few conclusive results. In most large cities the two leading mayoral candidates will face each other again in a second round of voting on 2 June. In Zagreb, the country's capital, the incumbent mayor Milan Bandic, who ran on a populist platform, will face the social democrat health minister in the run off election. The mayor, who was once a member of the Social Democratic Party (SPD) has been moving steadily to the right during the last four years. A win for the mayor would be a significant set-back for the centre-left government of Premier Zoran Milanovic.

The Social Democrats are, however, well placed to capture Split on the Dalmatian coast, where the homophobic incumbent mayor only came third behind the candidates from the SPD and the conservative Croatian Democratic Union (HDZ).

In Croatia's third-largest city, Rijeka, the SDP incumbent mayor looks like winning a fifth term. Preliminary results have Vojko Obersnel on 48 per cent. He will face the conservative candidate on 2 June.

Voter turnout was again extremely low with only about 33 per cent of voters casting their ballots. Voting took place in 555 cities and 21 provinces. Croatia will become the 28th member of the European Union (EU) on 1 July this year.

Anti-Europe party challenges
Britain's political status quo
London, 4 May 2013: Local elections which took place across England last Thursday saw mayoral swings and a challenge to the three party system by the United Kingdom Independence Party, following an unprecedented surge in the polls. In the North East, Labour's Norma Redfearn took the North Tyneside mayoralty from the Conservatives' Linda Arkley on the first ballot. Former headteacher Redfearn defeated Arkley, who has held the mayoralty since 2009 and also between 2003 and 2005, with 55 per cent of the vote on a 32 per cent turnout. The coastal suburb adjacent to the city of Newcastle is something of a bellwether seat in national elections, a rare Conservative enclave in a Labour stronghold region.

Also on Tyneside, a by-election for the South Tyneside parliamentary seat held by former UK local government minister David Miliband saw the Labour Party returned, while elsewhere in the region independent Hartlepool mayor Stuart Drummond bade farewell to his office. The three-time elected Drummond, a 2010 World Mayor finalist, was removed from the post in a local referendum held in November 2012, which saw town voters back the abolition of the elected mayoralty from May 2013.

Labour made steady progress across the north and Midlands, taking back their traditional strongholds of Derbyshire and Nottinghamshire and emerging as the largest party in Cumbria, Lancashire and Northumberland. The Conservatives lost many of their 2009 gains across England, contested at the nadir of Gordon Brown's then Labour government, with counties now shifting to no party control, including in Prime Minister David Cameron's own constituency.

The other mayoral election taking place, in the Yorkshire town of Doncaster, saw independent mayor Peter Davies beaten by his Labour challenger councillor Ros Jones on a turnout of just 28 per cent. Davies won the last election in 2009 as a candidate for the nationalist English Democrats against Labour's nominal incumbency, following a series of high-profile corruption scandals, which have beset the town.

The so-called 'maverick mayor' recently quit the party in order to stand as an independent over concerns following allegations of far-right infiltration, having also previously quit the United Kingdom Independence Party (UKIP) for whom he had stood in national and European elections. The fiercely Eurosceptic UKIP scored its first ever strong showing in UK local elections, having previously been considered a single issue party which polled well only in European Parliament elections. London mayor Boris Johnson warned that his own Conservative Party needed to take a firmer approach to the UK's relationship with the European Union or face more losses to the right-wing UKIP ahead of the 2015 national elections, also suggesting he viewed UKIP's colourful leader Nigel Farage as a kindred spirit. The right-wing party generally espouse anti-immigration, lower taxes and scepticism over climate change as other key policies.

Overall results of England's 2013 county council elections

| | | |
| --- | --- | --- |
| Party | Councils | Councillors |
| Conservative | 18 (-10) | 1116 (-335) |
| Labour | 3 (+2) | 538 (+291) |
| Liberal Democrat | 0 (0) | 352 (-124) |
| UKIP | 0 (0) | 147 (+139) |
| Green Party | 0 (0) | 22 (+5) |
| Independents | 0 (0) | 165 (+24) |
| No overall control | 13 (+8) | |


Independents win most seats
in Ivory Coast local elections
Abidjan, 28 April 2013: Following last weekend's relatively peaceful local and regional elections in the Ivory Coast, troubles flared in parts of Abidjan and other cities after the first results were announced. Both the campaign and the vote were conducted peacefully, but for two nights in the commercial capital, Abidjan, security forces had to break up demonstrations organised by the supporters of losing candidates, resulting in an unknown number of injuries. Demonstrations also took place in Adjame and Koumassi as well as in Yamoussoukro, the political capital in the centre of the country.

Ivorian officials have been reluctant to comment on the unrest, but reports from witnesses and local officials suggest dozens have been injured. Ivory Coast has a history of election-related violence. After the November 2010 presidential run-off vote, former president Laurent Gbagbo refused to concede defeat to Ouattara, prompting a five-month power struggle that claimed an estimated least 3,000 lives.

Gbagbo's Ivorian Popular Front (FPI) political party boycotted the elections, which were the first ones carried out solely by the government since the crisis. The party also boycotted a 2011 legislative vote that was partly organised and certified by the UN.

With the FPI out of the picture, Sunday's race was seen as a contest between the Rally of Republicans (RDR) of President Alassane Ouattara and the Democratic Party of Ivory Coast (PCDI), the other important member of Ouattara's governing coalition. According to preliminary results released by the country's electoral commission, the RDR won control of 65 of the 194 municipalities where elections were held, while the PCDI won in 49 towns. However, most municipal seats were won by independent candidates, who took control of 72 local councils.

Landry Kuyo, secretary general of My Way Network, a youth organisation that promotes political participation, said the success of independent candidates indicated the population was tired of the main political parties and was casting votes with development in mind. "The population does not have confidence in the political parties. They want to hear from candidates who will develop their neighbourhoods, not from politicians. That is why the independent candidates appeal to them, and why they did so well despite the political parties' financial resources and support bases." (Report by VoA News and local reporters)


Iraq's ruling bloc wins most
seats in regional elections
Baghdad, 25 April 2013: Provisional results for last Saturday's regional elections show Iraq's governing coalition slightly ahead of other parties and electoral blocs. But Prime Minister Nouri al-Maliki's State of Law coalition will be forced into difficult talks with its political opponents in most of the country's provinces. The elections, which took place in 12 out of 18 provinces, concluded without major security incidents. However, voting was postponed in two provinces due to government concerns about security. Elections in the four semi-autonomous Kurdish provinces will be held in September.

Election observers predict that the ruling State of Law coalition will receive some 115 out of 378 seats in the 12 provinces, where voting took place, with the main opposition bloc, the Islamic Supreme Council of Iraq (ISCI), on 80 seats. There has been a slight shift of support from religious to secular parties. For the first time, the Communist part of Iraq and its allies will be represented on all provincial councils.

There also seems to have been a transfer of votes between religious parties. The ISCI, led by young cleric Ammar al-Hakim, made gains in most provinces, while, the Sadist movement, led by the influential cleric Muqtada-a-Sadr, sustained losses in a number of its strongholds, including Najaf, a province in south-western Iraq, and Sadr City in eastern Baghdad.

The State of Law coalition won most votes Baghdad and came also first in the central and southern provinces, except in Najaf where Shiite leader Adnan al-Zurfi has gained a reputation as a conciliatory figure able to work with both secular as well as Islamist politicians.

Adil Abdul-Mahdi, a leading figure in the ISCI, said in an interview that he believed that Prime Minister Maliki would have to seek coalition partners in all provinces, although his State of Law part has been joined by a number of religious splinter groups, including the National Reform bloc, led by former Shiite prime minister Ibrahim al-Jaafari. Iyad Allawi, another former post-Saddam prime minister, had his hopes of replacing Maliki as head of government severely dashed, when his Unified Iraqi Coalition lost support right across the country. In the 2010 general election, Allawi and his allies actually received more votes that Maliki but failed to form a majority administration.


Terrorists target candidates
ahead of Iraq's local elections
Baghdad, 8 April 2013: Violence is rising again in parts of Iraq that are dominated by the country's Sunni minority. But whereas disputes between Sunnis and Iraq's Shi'a majority were the underlying cause in years past, experts are attributing the latest violence to a power struggle within the Sunni community. And this time, the violence includes a wave of political assassinations that are disrupting upcoming local elections and threatens to destabilize the entire country. So far, 11 candidates - all of them Sunni Muslims - have been assassinated in the run-up to the 20 April vote.

Six slain candidates were members of Al-Iraqiyah -- the secular, mostly Sunni-backed political bloc within Shi'a Prime Minister Nuri al-Maliki's governing coalition.

Yahya al-Qubaisi, a political analyst at the Iraqi Center for Strategic Studies in Amman, sees a link between the violence and the disintegration of Al-Iraqiyah, which has been plagued by defections since Sunnis launched daily mass demonstrations against Maliki's government in late December.

"This wave of violence shows there is a real fragmentation of Sunni unity," Qubaisi says. "We are now talking about a security situation that is different than the sectarian fighting in 2007, when there were groups fighting against the government and against those who cooperated with the government. We now have two main groups in the Sunni community and they both accept the political process. But each one wants to be the sole representative of the Sunnis within the government and within the provincial councils."

The recent defections from Al-Iraqiyah have ravaged the bloc's clout in Baghdad, leaving its power dispersed across three different political factions.

On one side of the Anbar rift are tribal leaders with ties to Sunni militias that Maliki has incorporated into the central government's security forces. On the other side are politicians and tribal leaders who feel sidelined by the Shi'a dominated government. Like most of the 11 assassinated Sunni candidates, they support the growing anti-Maliki protests.

The Sunni protesters accuse Maliki of using Iraq's anti-terrorism laws to unfairly target his Sunni political rivals and consolidate his power. They are calling for Maliki's ouster, the release of Sunni prisoners, and the scrapping of Iraq's constitution.

"Today, the political conflict has become very rough -- especially between politicians within the Al-Iraqiyah bloc and especially in Anbar Province," says Watheq al-Hashimi, who heads the Center for Strategic Studies in Baghdad. "The security situation remains a very big problem facing the government and the Iraqi people. But in Anbar, it has become an especially complicated case because of the presence of Al-Qaeda fighters there and [rebel Syria fighters] from the Syrian Free Army. Now we see how the different voices in Anbar reveal the extent of the fragmentation there."

In a separate incident, more than 20 people were killed when two bomb explosions ripped through a tent where local election candidates and voters had gathered for lunch. The attack, which is thought to have been carried out by a group with links to Al Qaeda in Mesopotamia, took place in Baquba, north of Baghdad.

Iraq's Electoral Commission has reacted to the assassinations in Anbar and Ninevah Province by deciding to postpone local elections in the two provinces until 16 May. But that has political observers concerned that more Sunni candidates will be killed before the ballots are cast.
(Written and reported by Ron Synovitz, with additional reporting by Radio Free Iraq correspondents Moyad al-Haidari, Samira Ali Mandee and local reporters)

Macedonian local elections
plagued by irregularities
Skopje, 26 March 2013: In Sunday's municipal elections, Macedonia's right-wing government coalition won outright victories in more than half of the country's communities. The party of Prime Minister Nikola Gruevski is also well ahead in the capital Skopje. Preliminary results show Skopje Mayor Koche Trajanovski on 39 per cent of votes, while the opposition candidate, Jani Makraduli is a distant second with 18 per cent. Concerns about irregularities voiced by the opposition Social Democrats received some backing from the Organization for Security and Cooperation in Europe (OSCE), which said in a statement that partisan media coverage and a blurring of state and party activities did not always provide a level playing field. OSCE observers also said they had received credible allegations of voter intimidation and misuse of state resources throughout the campaign. "While the State Election Commission worked efficiently and transparently, it sometimes made its decisions along party or ethnic lines," the OSCE remarked.

A joint report by the OSCE and the Council of Europe also mentioned 'family voting' and accused public and private broadcasters to favour the government coalition in their reporting. "Procedural irregularities included cases of family voting, with one family member openly guiding others as to which candidate to vote for and voters seen taking photos of their ballots with cell phones - possibly to offer proof to people to whom they'd promised to vote a certain way."

The opposition Social Democrats had originally intended to boycott the elections but, after a deal brokered by the European Parliament and the EU Commission, joined the campaign only a few weeks before the elections. The EU had earlier stated that the opposition's participation in the local elections was crucial for Macedonia's EU membership candidacy.

Islamic parties trounced
in Algerian local elections
Algiers, 4 December 2012: Algeria's governing left-wing coalition won the majority of seats in Friday's local elections. The two coalition partners, the National Liberation Front (FLN) and the National Rally for Democracy (RND), trounced the Islamic parties to dominate local government for the next four years. According to figures released by the interior ministry, the FLN won outright majorities in 159 of the country's 1,451 communities, while the RND came in second, with majorities in 132 communities. However, in most towns the parties lack overall majorities and will have to form coalitions with smaller political groups.

The Movement for a Peaceful Society (MSP), with roots in the Muslim Brotherhood, and the Green Algeria Alliance, a coalition of Islamist parties, only managed to win in ten communities each.

A spokesman for the interior ministry told journalists that overall voter turnout had increased slightly to 44 per cent, but it varied widely across the country. Turnout was highest in the southern province of Tindouf, where it was more than 70 per cent and lowest in the capital Algiers (26%).

A government spokesman denied that their had been any vote rigging but election observers claimed they had received numerous reports of violence in polling stations. The national committee for monitoring the elections reported that it had received 73 documented reports of abuses directed against observers, often by members of the army. A spokesman for the committee said it had also received reports of multiple voting by people working for government institutions.

The accusations were denied by the government, saying that the elections had been run in a completely transparent way. A spokesman said that the few problems reported by parties, especially with regard to soldiers' votes, were unfounded. "Things went according to the rules. Soldiers voted either by proxy or in the communes where their barracks are located. In the latter case, they presented certificates proving that they have been removed from the electoral rolls in their towns of origin," he added.

Losers claim vote rigging in
Kyrgyzstan local elections
Bishkek, 28 November 2012: A leading politician of one of Kyrgyzstan's ruling parties yesterday resigned from his parliamentary post, claiming electoral fraud in last Sunday's local elections. Felix Kulov, the leader of the Ar-Namys (Dignity) party said the elections, particularly those in the capital city Bishkek, were rigged in favour of the President's Social Democratic Party (SDPK). Kulov claimed that smaller parties were prevented from achieving seven per cent of the vote, the minimum necessary to gain any local council seats. "We have recorded 88 case of electoral violations, including bribery," he told reporters.

Felix Kulov accused the Bishkek mayor's office of orchestrating irregularities to protect Isa Omurkulov, the SDPK's incumbent mayor and to prevent other parties from clearing the seven-per-cent threshold required to take seats. The President's Social Democrats retained its majority in Bishkek and won the largest number of council seats in other large municipalities.

The country's former prime minister, whose Respublika party came in second in Sunday's local elections, also complained of numerous ballot violations. Respublika's criticism is significant, given that it was the only other party apart from the SDPK to gain seats in all five city councils. However, Respublika is currently being investigated for election fraud. According to a clandestine film, a party member trained 'carousel voters' on how to cast multiple ballots. Respublika denies the allegations.

Sunday's local elections took place in 25 towns and cities as well as 415 villages. The SDPK won the largest share of the vote, while the opposition Respublika party came second and the Ata-Meken (Fatherland) third.

Algerian voters show little
interest in local elections
Algiers, 26 November 2012: Some 52 parties will contest this Thursday's local and regional elections in Algeria. In addition, hundreds of independent candidates will vie for seats on 1,541 municipal and 48 provincial legislatures. But election observers already predict that the numerous small parties will have a very limited impact. A spokesman for the Interior Ministry told reporters that of the 52 parties competing in local elections, 36 had listed fewer than 100 candidates, 25 of which listed 50 candidates and one party had listed only two candidates. The only parties to submit lists of over 1,500 candidates that will run for office across the country are the well-established National Liberation Front and the National Democratic Assembly.

Although campaigning started on 4 November, voters have shown little interest. Voter turnout, particularly among young people, is expected to be low. Political expert Abdelhamid Mezaache said there was a disconnection between Algerian citizens and the political class. "Citizens have become disillusioned as campaign promises made before previous elections have never been met."

Many Algerians have decided to abstain from voting as a form of protest against the conduct of outgoing mayors. Karima Ouali, a public-sector worker who plans to stay home on election day, told reporters that many mayors were being prosecuted for corruption-related offences.

While Algeria is ostensibly a democracy, it is in reality ruled by a powerful president and an obscure group of generals and intelligence officers. The 'Arab Spring', which led to the falls of governments in Tunis, Libya and Egypt, never caught fire in Algeria. Protests were easily crushed by security forces. Many Algerians also feared a recurrence of civil war, which claimed more than 200,000 lives in the 1990s.

Chile's left-wing opposition
wins Sunday's local elections
Santiago, 30 October 2012: Chile's left-wing opposition defeated the country's ruling centre-right bloc in Sunday's local elections. The opposition alliance of the Democratic Accord Party and For a Just Chile Party, won more than 41 per cent of the vote, compared to 37 per cent for the ruling Coalition for Change of President Sebastian Pinera. The government coalition lost control of a number of districts in Santiago de Chile and the country's second-largest city Concepcion.

In Santiago's Nuñoa district Maya Fernández Allende, the granddaughter of murdered president Salvador Allende, defeated the incumbent mayor Pedro Sabat. Ms Allende served on the local council in the district after growing up in Cuba, where her mother Beatriz lived in exile after President Allende was killed during General Augusto Pinochet's 1973 coup.

In central Santiago, the opposition candidate Carolina Tohá defeated the right-wing incumbent mayor Pablo Zalaquett. Ms Tohá, whose father died after being jailed and tortured under the Pinochet regime, supports student demands for free quality education, while her the incumbent mayor ordered a police crack-down on student demonstrations.

In Santiago's affluent Providencia district, the opposition candidate Josefina Errázuriz defeated the incumbent mayor Cristián Labbé, who was Pinochet's internal intelligence chief. During his time as mayor he encouraged former followers of Pinochet to re-enter politics.

The ruling parties kept control of Viña del Mar, Valparaíso, La Florida, Las Condes and San Bernardo. Sunday's elections, which took place in 345 towns and cities, were the first conducted with a vastly enlarged electorate. Five million new voters were added by automatically registering all adults. But voting was no longer mandatory. Voter turnout was 41 per cent.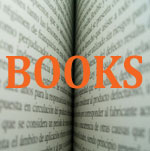 City Maytors' latest book 'Sustainability and the American City' has now been published. You may order your FREE copy now. Order form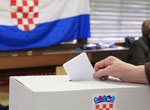 Croatian mayoral candidates face second-round ballots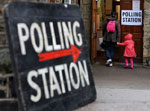 Anti-Europe party challenges Britian's political staus quo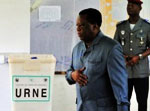 Independents win most seats in Ivory Coast local elections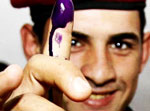 Iraq's ruling bloc wins most seats in regional elections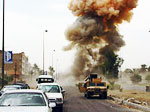 Terrorists target candidates ahead of
Iraq's local elections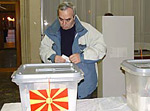 Macedonian local elections
plagued by irregularities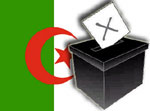 Islamic parties trounced in Algerian local elections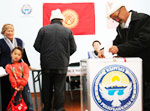 Losers claim vote rigging in Kyrgyzstan local elections
Algerian voters show little interest in local elections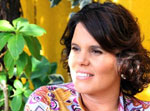 Chile's left-wing opposition wins Sunday's local elections (Photo: Mayor-elect Maya Allende, granddaughter of murdered president Salvador Allende)