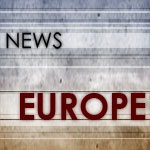 City Mayors reports news from and for towns and cities in Europe




FRONT PAGE
Site Search
About us




Worldwide | Elections | North America | Latin America | Europe | Asia | Africa |




























News from cities in Europe
NEWS SECTIONS: World news | Election news | News from Europe | News from North America | News from Latin America | News from Asia and Australia | News from Africa | Urban events | NEWS SPECIALS: The 2011 London riots | The 2010 Love Parade tragedy | Latest news story |


Some 180 European cities
hope to win five million euros
London, 7 December 2013: More than 180 cities from 29 European countries are vying for the 5-million-euro prize promised by Bloomberg Philanthropies for a bold idea that would improve city life for years to come. Modelled on a successful inaugural competition in the United States, Bloomberg's Mayors Challenge will award €5 million for the grand prize winner and €1 million for four additional cities that come up with the best and most transferable ideas. "The response to the competition has been extremely enthusiastic all across Europe," said Michael Bloomberg, philanthropist and outgoing Mayor of New York City.

Mayor Bloomberg, who is believed to be worth of $31 billion and is the seventh-richest person in the US and the 13th-wealthiest in the world, believes that the need for public sector innovation had never been greater.

The participating cities come from 29 countries and represent over 82 million Europeans. Cities both large and small are represented in the Mayors Challenge and 22 European capital cities are taking part. The participation rate has already matched that of the inaugural Mayors Challenge in the US.

The competition invites leaders of European cities with 100,000 residents or more to submit their city's boldest idea. The idea must address a serious problem, improve customer service for residents, create significant government efficiencies and/or increase engagement with the public. Approximately 600 cities across Europe are eligible to apply. Participating mayors must submit their ideas by 31 January 2014.

In the spring, 20 finalists will be announced. In May, teams from each of those cities will attend Bloomberg Ideas Camp, a two-day gathering where top policy, programme and innovation experts will help cities strengthen and stretch their ideas to ensure the greatest impact. Coming out of camp, finalists will receive individualised coaching to prepare their ideas for final submission. Finalists will submit revised applications by mid-summer and the five winners will be announced in the autumn.

Cities participating in the Mayors Challenge:
Albania: Tirana
Belgium: Antwerp, Bruges, Charleroi, Ghent, Liège, Schaerbeek
Bosnia and Herzegovina: Banja Luka
Bulgaria: Burgas, Plovdiv, Ruse, Sofia, Stara Zagora, Varna: Croatia: Rijeka: Cyprus: Limassol
Czech Republic: Brno, Prague
Denmark: Copenhagen, Frederiksberg, Odense
Finland: Helsinki, Tampere
France: Amiens, Boulogne-Billancourt, Brest, Caen, Grenoble, Lyon, Montpellier, Mulhouse, Nantes, Paris, Rennes, Saint-Etienne, Toulouse
Germany: Berlin, Chemnitz, Cologne, Dortmund, Dresden: Erlangen, Gelsenkirchen, Halle, Heidelberg, Kiel, Leipzig, Mannheim, Würzburg
Greece: Athens, Ioannina, Larissa, Thessaloniki
Hungary: Kecskemét
Ireland: Dublin
Italy: Ancona, Bologna, Catania, Ferrara, Florence, Genova, Latina, Messina, Milano, Novara, Palermo, Prato, Roma, Sassari, Siracusa, Torino, Venice, Verona
Lithuania: Kaunas, Vilnius
Macedonia: Skopje
Montenegro: Podgorica
Netherlands: Amersfoort, Amsterdam, Arnhem, Dordrecht, Enschede, Maastricht, Rotterdam, 's-Hertogenbosch, The Hague, Utrecht
Poland: Bydgoszcz, Dabrowa Górnicza, Gdansk, Gdynia, Gliwice, Koszalin, Krakow, Lodz, Torun, Warsaw, Wroclaw
Portugal: Braga, Cascais, Coimbra, Leiria, Lisbon, Odivelas, Sintra, Vila Nova de Gaia
Romania: Baia Mare, Botosani, Cluj-Napoca, Timisoara
Serbia: Kraljevo, Leskovac, Nis, Novi Pazar
Slovakia: Bratislava, Kosice:
Slovenia: Ljubljana
Spain: Alicante, Barakaldo, Barcelona, Bilbao, Burgos, Cadiz, Cartagena, Córdoba, Elche, Granada, León, Lleida, Madrid, Málaga, Mataró, Móstoles, Murcia, Oviedo, Palma de Mallorca, Parla: Sabadell, San Sebastian, Santander, Seville, Torrejón de Ardoz, Valencia, Valladolid, VitoriaGasteiz, Zaragoza
Sweden: Helsingborg, Stockholm, Umea
Turkey: Ankara, Iskenderun, Kayseri, Lüleburgaz
UK: Aberdeen City, Belfast, Birmingham, Bournemouth, Brighton and Hove, Bristol, Cambridge, Cardiff, Doncaster, Dundee, Glasgow, Kingston upon Hull, Leicester, Liverpool, London, Manchester, Newcastle, Northampton, Norwich, Nottingham, Peterborough, Plymouth, Salford, Sheffield, Stoke on Trent, Tameside, Wolverhampton, York


Slovak right-wing extremist
elected regional governor
Bratislava, 27 November 2013: The victory of an ultra nationalist politician in regional elections in Slovakia has caused alarm among politicians in Europe who fear nationalist parties will attract millions of disillusioned voters in next year's elections to the European parliament. Marian Kotleba, a right-wing extremist, won more than 55 per cent in a run-off election for regional governor of Banska Bystrica in central Slovakia, even though his opponent, the incumbent from the country's ruling Social Democrats, was supported by most centre-left and centre-right parties.

But some political commentators said that Kotleba's victory had more to do with voter apathy - turnout was only 17.5 per cent - than with a popular switch to the right and pointed out that the Social Democrats won in six other regions, while the opposition centre-right Christian Union Party retained control of the capital of Bratislava.

Marian Kotleba, a former leader of a banned neo-Nazi organisation, now leads the right-wing Our Slovakia party. It has been reported in the press that he openly admires and praised Jozef Tiso, president of the Nazi satellite state in Slovakia during World War II, which dispatched thousands of Jews to Nazi concentration camps. Kotleba, a 36-year-old former high school teacher, has been notorious for sporting Nazi-style uniforms in public, and also repeatedly arrested for spreading racism and hate. He also regards NATO as a terrorist organisation and has organised demonstrations against the country's Roma minority.

Earlier this month, Europe's most prominent right-wing politicians, Marine Le Pen of France and Dutch Geert Wilders have announced the formation of a pan-European right-wing alliance. Both politicians have said that they are confident that the current grouping of the French National Front and the Dutch Freedom Party will shortly be joined by Italy's Northern League and Belgium's Flemish National Party. But Britain's anti-European UK Independence Party and Germany's newly formed anti-Euro party (AFD) have declined to join forces with the French and the Dutch right-wing.


Britain is falling behind other
countries in cycling safety
London, 25 November 2013: The Paris-based Organisation for Economic Co-operation and Development (OECD) recently reported that while cycle deaths in Britain have been fallen by some 17 per cent in the past ten years, the number of serious injuries was increasing faster than the number of kilometres travelled. The researchers also pointed out that cycle death in other countries was falling faster than in the UK. Finland, Sweden, New Zealand, France, Belgium and Denmark all recorded decreases close to 50 per cent. The research was published at a time when a spate cycle deaths made the headlines in London and Bristol.

In less than two weeks, six cyclists died in London, while in Bristol three cyclists were killed during a ten-day period earlier this month. The police forces in both cities have launched campaigns directed at motorists and cyclists. Their aim is to inform, warn but also to issue penalty notices where drivers or cyclists break traffic laws. In Bristol, police officers on bicycles have been chasing cyclists who failed to observe red lights. London Mayor Boris Johnson and his Bristol colleague George Ferguson have been promoting cycling and both are said to be committed to improving cycle safety.

Last month Britain's Royal Society for the Prevention of Accidents (RoSPA) published figures, which show that during 2012 more than 19,000 cyclists were killed or injured in reported road accidents in the UK. The total includes 118 fatalities and 3,222 cases of serious injuries.

These figures only include cyclists killed or injured in road accidents that were reported to the police. Many cyclist casualties are not reported to the police, even when the cyclist is injured badly enough to be taken to hospital. The figures also exclude cycling accidents that occur away from the road. Although the number of deaths is accurate, there could be two or three times as many seriously injured cyclists and double the number of slightly injured.

Most cycling accidents happen in urban areas where most cycling takes place. Almost two thirds of cyclists killed or seriously injured were involved in collisions at, or near, a road junction, with T-junctions being the most commonly involved. Roundabouts are particularly dangerous junctions for cyclists. Not surprisingly, the severity of injuries suffered by cyclists increases with the speed limit, meaning that riders are more likely to suffer serious or fatal injuries on higher speed roads. Almost half of cyclist deaths occur on rural roads.

The most common vehicle involved in collisions with cyclists is a car or taxi, with the rider usually being hit by the front of the vehicle. In a quarter of fatal cyclist accidents, the front of the vehicle hit the rear of the bicycle. However, heavy goods vehicles (HGVs) present a particular danger for cyclists, especially in London where around 20 per cent of cyclist fatalities occur involve an HGV. These often occur when an HGV is turning left at a junction. About one quarter of accidents resulting in serious injury to a cyclist involved an HGV, bus or coach passing too close to the rider.


London near bottom of new
UK economic growth index
London, 20 November 2013: London was placed near the bottom of a table measuring growth prospects for UK cities. According to new research, medium-sized cities, particularly in southern England, were doing best in 2013. London, so dominant in most comparative measures, was ranked below average amongst cities with populations of more than 250,000. Reading, situated some 60 kilometres west of London, tops the table. Its strengths include jobs, incomes and skills. Aberdeen and Edinburgh follow. In fourth place, Southampton is the second highest English city.

London's below-average score is, say the authors of the report Good Growth for Cities, a consequence of poor scores on affordability of housing, transport and working hours. John Hawksworth, Chief UK economist at PricewaterhouseCoopers (PwC), comments "our analysis demonstrates that there is a rising price for economic success for many of the largest UK cities. Increased congestion, pollution, income inequality and high house prices contribute to rankings below that expected based on traditional GVA (Gross Value Added) measures." In addition to London, some other of the UK's largest cities such as Cardiff, Leeds, Manchester, Glasgow, Sheffield, Birmingham, Liverpool and Newcastle, were given negative ratings.

London's performance stands out, with the popularity of the city as a leading international business centre causing its own challenges. Despite the highest income levels in the country, when measured against the wider range of publicly defined 'good growth' criteria such as affordable housing, transport and working hours, it slips below the UK overall average for 'good growth'.

Amongst the cities that scored well on skills, and consequently achieved a higher place in the index, were Edinburgh, Belfast, Cambridge and Oxford. Nick Jones, from PwC says "competitiveness is coming down to not just how cities attract financial investment, people and skills but how they are speeding up their response to changing business, investor or residents requirements. They simply cannot afford to take 20 years to deliver major infrastructure developments."

UK Prime Minister David Cameron and new Bank of England Governor Mark Carney have been amongst many leading voices emphasising that the British economy must be re-balanced and recovery cannot be based entirely in London and the South East region. The Good Growth Index 2013 bears that out. Despite the much broader criteria used for this measure of cities than is the case in many other high profile international comparison studies, there is only one top ten entry (Preston) from the north and midlands of England.

The best and worst UK cities for 'good growth'


ABOVE AVERAGE

Reading & Bracknell

Aberdeen

Edinburgh

Southampton

Cambridge

Oxford

Preston

Bristol

Belfast

Norwich

Leicester

Coventry

Brighton

Milton Keynes

Portsmouth

Swindon

Wirral & Ellesmere Port

Stoke-on-Trent

BELOW AVERAGE

Plymouth

Cardiff

Leeds

Nottingham

Manchester

Warrington & Wigan

Glasgow

Maidstone

Sheffield & Rotherham

Bradford

Southend & Brentwood

Hull

Sunderland

Birmingham

Liverpool

Swansea

Newcastle & Durham

London

Wakefield & Castleford

Middlesbrough & Stockton


Direct comparisons between the 2013 report – the third edition – and previous surveys are not strictly possible because methodology has evolved. For example, the ten groups of criteria used have been modified this year to better reflect input from public and business. The weighting attached to each element in compiling the scores has also been altered. The weighting for skills, as a indicator for the future well-being of a place, was significantly increased in the 2013 exercise.

Measures used for the Index (with weighting)
• Jobs (16%)
• Health (13%)
• Income ((12%)
• Skills (12%)
• Work/leasure balance (9%)
• Housing (9%)
• Sectoral balance (8%)
• Income distribution (8%)
• Transport (7%)
• Environment (6%)

The report Good Growth for Cities was published in November 2013 by PricewaterhouseCoopers and Demos, an independent political think-tank. It is available free of charge


Economic gap between London
and other British cities widens
London, 12 November 2013: Paradoxically since the financial crisis, the City of London has become an even more important source of competitiveness and future growth for the British economy. The British capital's financial district and eight other London boroughs account for the top nine most competitive places in Britain. A number of England's largest cities - including Bristol, Leeds, Nottingham, Newcastle, Birmingham and Liverpool - have seen their position improve since the UK Competitiveness Index was last published in 2010.

In Scotland, Glasgow has also improved its competitiveness, while in Wales, Cardiff has seen its competitiveness fall. Amongst those cities that have improved their position, the most notable is Manchester, with the North West of England region as a whole showing competitiveness improvements.

In the case of the devolved administrations, local authority areas in both Scotland and Wales generally fail to show any overall progress, and are continuing to lose ground. The least competitive locality in Britain is Blaenau Gwent in the South Wales valleys, which has continued to see a continued erosion of its competitiveness.

Blackpool is the lowest ranked locality in England, while in Scotland the lowest ranked locality is North Ayrshire, which has seen a significant fall in its competitiveness during the last three years.

Professor Robert Huggins, one of the authors of the 2013 Index, said that the research by Cardiff and Nottingham Trent Universities indicated that the economic growth gap between London, particularly the City, and the rest of the country was widening. He added that following the introduction of Regional Development Agencies (RDAs) by the Labour government in 1998, competitiveness had begun to become more evenly spread across English regions. Unfortunately the current Conservative-led government replaced RDAs with Local Enterprise Partnerships (LEPs), which lack funding power and do not appear to have taken forward some of the improvements in regional economic capacity and capability that were beginning to become apparent prior to the demise of the RDAs.

"Outside of England, there is little to suggest that the economic powers and institutions endowed on Scotland and Wales have allowed their localities to compete any more effectively with their English counterparts. This points to the potential limitations of political institutions in promoting economic development within places ill-equipped to compete in a post‐industrial economic environment," Professor Huggins explained.

The report concludes that whilst government agencies and devolved political institutions have given the British economy the chance to diversify its competitiveness away from its dependence on the financial sector, this opportunity has not been embraced.

The best performing London boroughs

| | | |
| --- | --- | --- |
| 2013 rank | London boroughs | 2010 rank |
| 1 | City of London | 1 |
| 2 | City of Westminster | 2 |
| 3 | Camden | 3 |
| 4 | Southwark | 10 |
| 5 | Kensington & Chelsea | 7 |
| 6 | Hammersmith & Fulham | 4 |
| 7 | Islington | 5 |
| 8 | Tower Hamlets | 6 |
| 9 | Wandsworth | 8 |
The best performing cities outside London
| | | |
| --- | --- | --- |
| 2013 rank | Cities | 2010 rank |
| 1 | Cambridge | 4 |
| 2 | Aberdeen | 2 |
| 3 | Winchester | 3 |
| 4 | Edinburgh | 5 |
| 5 | St Albans | 1 |
| 6 | Chichester | 9 |
| 7 | Bristol | 8 |
| 8 | Oxford | 6 |
| 9 | Brighton | 7 |
| 10 | Manchester | 16 |
| 11 | Chelmsford | 10 |
| 12 | Derby | 13 |
| 13 | Norwich | 11 |
| 14 | Exeter | 12 |
| 15 | Poole | 14 |
| 16 | Glasgow | 23 |
| 17 | York | 18 |
| 18 | Leeds | 21 |
| 19 | Gloucester | 22 |
| 20 | Portsmouth | 25 |
| 21 | Preston | 20 |
| 22 | Lewes | 19 |
| 23 | Nottingham | 27 |
| 24 | Cardiff | 17 |
| 25 | Newcastle | 28 |
| 26 | Peterborough | 15 |
| 27 | Southampton | 29 |
| 28 | Coventry | 24 |
| 29 | Leicester | 33 |
| 30 | Salford | 26 |
| 31 | Birmingham | 36 |
| 32 | Lancaster | 32 |
| 33 | Carlisle | 35 |
| 34 | Sheffield | 31 |
| 35 | Newport | 30 |
| 36 | Liverpool | 40 |
| 37 | Dundee City | 34 |
| 38 | Plymouth | 37 |
| 39 | Wakefield | 39 |
| 40 | Wolverhampton | 41 |
| 41 | Bradford | 38 |
| 42 | Swansea | 42 |
| 43 | Hull | 44 |
| 44 | Stoke_on_Trent | 45 |
| 45 | Sunderland | 43 |


Munich voters say 'No'
to commercial Olympics
Munich, 11 November 2013: Voters in Munich and three neighbouring Bavarian communities have rejected a plan to jointly host the 2022 Winter Olympics. Munich's Mayor Christian Ude said the 2022 bid had failed after all four regions, including the Alpine community of Garmisch-Partenkirchen and Munich voted against it. A spokesman for the Green Party, which opposed the bid, said the vote was not a signal against the sport, but against the non-transparency and the greed for profit of the International Olympic Committee (IOC). The mayors of all four communities had supported the plan.

The organisers of a Munich bid had to win referendums in all four communities, where the Games would have been held. Instead they lost. Results in Garmisch-Partenkirchen showed 54 per cent of the voters against the Games because of environmental, construction and financial concerns. Munich residents voted 52 per cent against the bid, while citizens in Traunstein were even less enthusiastic about it, with close to 60 per cent against. "We have to accept this result. Unfortunately, this is from our view a missed opportunity," the German Olympic Sports Confederation commented.

The Bavarian Nature Association called the vote a victory of love for nature over commercialism and gigantism. But the organisation acknowledged that the controversies surrounding the 2014 Winter Olympics in Sochi, Russia, had also played on voters' minds.

Kazakhstan's Almaty and Ukraine's Lviv have already announced their candidacies for the 2022 Winter Games, with Beijing and the northern city of Zhangjiakou also likely to make a joint bid. Last month Barcelona ruled itself out of the running.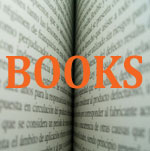 City Maytors' latest book 'Sustainability and the American City' has now been published. You may order your FREE copy now. Order form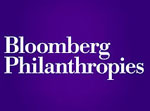 Some 180 European cities hope to win five million euros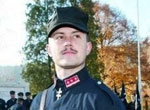 Slovak right-wing extremist elected regional governor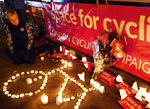 Britain is falling behind other countries in cycling safety

London near bottom of new UK economic growth index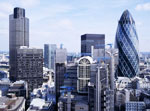 London's financial district dominates the British economy

Munich voters say 'No' to commercial Olympics (Photo: Anti-Olympics demonstration in Munich)