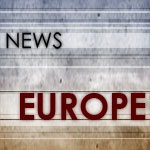 City Mayors reports news from and for towns and cities in Europe




FRONT PAGE
About us




Worldwide | Elections | North America | Latin America | Europe | Asia | Africa |






















News from cities in Europe
NEWS SECTIONS: World news | Election news | News from Europe | News from North America | News from Latin America | News from Asia and Australia | News from Africa | Urban events | NEWS SPECIALS: The 2011 London riots | The 2010 Love Parade tragedy | Latest news story |


Rebel mayor blames
Ukrainian government
for deadly shootout
Kiev, 23 April 2014: The self-appointed mayor of the eastern Ukrainian city of Slavyansk has accused the Kiev government of being behind a shootout that supposedly claimed the lives of three people. Vyacheslav Ponomaryov, whose men had stormed the city's town hall some ten days ago and disposed the elected mayor, said at a press conference that members of the far-right national movement 'Right Sector' had opened fire at a checkpoint outside the city. He also accused the disposed mayor Nelya Shtepa of inviting the 'fascists' into the city. She was elected mayor in 2010.

Nelya Shtepa, who at the start of the uprising against the Ukrainian government sided with separatists in the east of the country, was held hostage for several days by the self-proclaimed people's mayor Vyacheslav Ponomaryov and his supporters when she changed sides and called for government troops to retake the occupied public buildings in Slavyansk. In contradictory television interviews broadcast on Ukrainian and Russian news sites, Nelya Shtepa is shown first denouncing Vyacheslav Ponomaryov as a gunman sent by Russia but is later seen signing a letter of resignation and praising the separatists as men with 'strong souls'.

Before the takeover of Slavyansk's police station, city hall and other public buildings, few citizens has heard of Vyacheslav Ponomaryov. Some reports say that his mother is Ukrainian, while his father stems from Russia. He told some journalists from Associated Press that he had served in the Soviet army and in special forces after the fall of the Soviet Union. It has also been reported that, until recently, he was running a tailor's shop and now headed a company that produced soap. He has consistently refused to provide information about his residence or citizenship. Asked why Nelya Shtepa had been detained, he said it was for her own protection.

Following the Geneva accord between Ukraine, Russia, the US and the EU, members of the Special Monitoring Mission of the Organization for Security and Cooperation in Europe (OSCE) visited Slavyansk and met with Vyacheslav Pomomaryov. The two sides discussed how Ponomaryov and his supporters would abide by the 17 April Geneva agreements, the circumstance surrounding the detention of Slavyansk Mayor Nelya Shtepa and her whereabouts as well as the latest incidents in the city.


Swedish city to cut
working hours to
improve efficiency
Gothenburg, 12 April 2014: Gothenburg's deputy mayor believes people who work less perform better. Mats Pilhem, who overseas the Swedish city's employment policies, is about to introduce a scheme which will allow some city employees to reduce their working day from eight to six hours without loss of pay. Initially, the scheme will run for one year as an experiment and involve 20 to 30 workers caring for elderly citizens. A similar group of employees will carry out the same duties but work a normal day. "We'll compare the two groups afterwards and see how they differ. But I am convinced that staff members who work fewer hours per day will be better mentally und physically and will take fewer sick days," the deputy mayor said.

The idea of a 30-hour week is not new in Sweden, a country, which has thrived on providing generous social benefits, universal childcare and on believing that work and leisure time should be well balanced. But a similar experiment by the northern Swedish of City of Kiruna was abandoned a few years ago because of high cost and unproven benefits. Gothenburg city council has asked the city's university to monitor the experiment. Academic researchers will compare the performance of staff in both groups throughout the year and also interview their elderly clients.

Mats Pilhem said he had seen anecdotal evidence that longer shifts resulted in less efficiency. In some sectors, particularly involving care for disabled and the elderly, the problem was not staff shortages but people working inefficiently over longer shifts. The deputy mayor received some support from an OECD study that shows that countries with shorter working days have often above average GDPs.

But opposition councillors have described the deputy mayor's initiative as populist and little more than electioneering ahead of September's local elections. Gothenburg is currently run by a coalition of Social Democrats, the Green Party and the Left.


Pope Francis warns
Italian mayors of the
danger of corruption
Rome, 8 April 2014: Pope Francis urged Italian mayors not to become corrupt. At an audience with representatives from the National Association of Italian Municipalities, the Pontiff warned city officials against the danger of becoming mayors who exploit the needs of their people and always take something for themselves. "It is dangerous when a mayor is not a mediator but an intermediary, who acts as a broker and takes advantages of the daily needs of people." But the Pope also praised the many mayors who make personal sacrifices for the unity and wellbeing of their citizens.

The Pope suggested to Italian city leaders to think of Jesus when carrying out their duties and quoted from the Gospel: "Jesus found himself in a crowd almost to the point where he couldn't breathe," and continued "So too must you, the mayor, be, with his people. Exhausted, in the midst of your citizens, and sought after by them because they know you always respond well."

Earlier this year a report by the European Commission asserted that corruption in Italy was particularly high. It blamed the country's notoriously close links between politics, business and organised crime. The report also claimed that public officials in Italy lacked integrity when it came to pursuing corruption. In 2012, politicians in half of all regions were investigated in connection with corruption. In some 200 communities local council had to be dissolved because of Mafia infiltration or because councillors were subject to fraud inquiries.

The National Association of Italian Municipalities, established in 1901 as an independent body, represents the municipalities' interests and lobbies parliament, the government, regions, Italy's public administration and EU on their behalf.

The City Mayors Foundation has instituted a Code of Ethics for city leaders who wish to perform their duties beyond all reproach.


London borough mayor
to be investigated by
government auditors
London, 6 April 2014: The British government has appointed auditors to investigate the administration of one of London's elected borough mayors following media allegations of financial mismanagement and cronyism. The decision by local government minister Eric Pickles to have the council's books scrutinised was taken following a damning BBC documentary on the behaviour of Tower Hamlets' independent elected mayor Lutfur Rahman, in which it was alleged that the mayor allocated grants to community groups favourable to his re-election next month.

The UK's first Asian elected mayor denies what he considers to be politically-motivated and racist allegations. The government also said it had passed a file of evidence to the Metropolitan Police for consideration.

Pickles' communities department said the auditors had been appointed under new legal powers to examine the allegations of "governance failure, poor financial management and fraud", adding that he had "long been concerned about a worrying pattern of divisive community politics and alleged mismanagement of public money by the mayoral administration in Tower Hamlets". The auditors, PricewaterhouseCoopers (PWC), will report back to the minister in June.

The charges levelled in the documentary stem from leaked documents suggesting the mayor personally intervened to channel increased funds to Bengali-run community groups for electoral advantage in the 22 May 2014 mayoral elections, against the recommendations of council officers and legal counsel. Rahman emphatically denied the "absolutely untrue" allegations and welcomed the government-led investigation, claiming it will clear the air and prove no wrongdoing.

The BBC documentary also alleged that Rahman avoided public scrutiny of the decision to increase funding to Bangladeshi and Somali community groups over two-fold, from £1.5m to £3.6m, by taking the decisions in secret and with no clear criteria, against municipal accounting guidelines. The programme makers claimed the mayor repeatedly refused to attend council meetings where opposition councillors could question him over the spending plans, while opposition councillors claim senior officials had blocked their requests to meet finance staff to discuss the matter. The independent professional body for council finance officers, the Chartered Institute of Public Finance and Accountancy, told the programme that procedures had definitely not been followed and the decisions were possibly unsound.

Rahman was elected as independent mayor of Tower Hamlets in 2010, beating the Labour candidate with 51 per cent of the vote, though by only 13 per cent of registered voters in the borough, two thirds of whom were from his own Bangladeshi community. He was originally selected as the Labour candidate, but stripped of his official candidacy in the borough's first ever mayoral elections following allegations of ballot-rigging made by his principal rival for the nomination.

The allegations were never proven however and former London mayor Ken Livingstone has repeatedly called for Rahman to be readmitted to the party. Rahman has appointed several of Livingstone's former staff to key posts. Rahman continues to enjoy the support of many others on the Labour left, while his mayoralty has been viewed with suspicion and derision by others in the party, most notably faction-riven Tower Hamlets Labour councillors. Many of the mayor's supporters took the twitter to denounce the documentary as 'racist' and 'Islamophobic'. In March it was announced that Livingstone himself had been appointed as a regeneration adviser to the council, for a development scheme of the run-down Whitechapel area backed by the current London mayor Boris Johnson.

Though home to the capital's Canary Wharf financial district, Tower Hamlets has high poverty and unemployment rates. It is one of four London Boroughs operating the elected mayoral system, with the other 28 choosing council leaders from among their council. All 32 London Boroughs will hold elections on 22 May, alongside the European Parliament in which the right-wing UK Independence Party (UKIP) is expected to perform well and could see it make in-roads into London local government for the first time.


Majority of French ministers have
their roots in local government
Paris, 3 April: With the appointment of Manuel Valls as France's new prime minister, the French cabinet now includes seven former mayors as well as four other ministers who started their political careers in local government. Even French President, François Hollande, was a municipal councillor in the 1980s. The French system allows politicians to become government ministers without having to resign as mayors. While in government, their mayoral duties are usually performed by a deputy. Alain Juppé, recently re-elected in Bordeaux, was foreign minister between 2011 and 2012 while also serving as mayor of the city.

Members of the French government with local government background
(The top tier of the French government consists of the president, the prime minister and 16 cabinet ministers)

President François Hollande
Municipal councillor in Ussel (Massif Central) in 1983

Prime Minister Manuel Valls
Mayor of Evry (25 kilometres south of Paris) 2001 to 2012.

Laurent Fabius, Foreign Minister
Mayor of Le Grand-Quevilly (Normandy) from 1995 to 2000

Michel Sapin, Finance Minister
Mayor of Argenton-sur-Creuse (Central France) from 2008 to 2014

Bernard Cazeneuve, Interior Minister
Mayor of Cherbourg-Octeville (Normandy) from 2001 to 2012

François Rebsamen, Employment Minister
Mayor of Dijon from 2001 to date

Marylise Lebranchu, Minister for Decentralisation
Mayor of Morlaix (Britanny) from 1995 to 1997

Jean-Yves Le Drian, Defence Minister
Deputy Mayor of Lorient (Britanny) in 1977

Benoît Hamon, Education Minister
Municipal councillor in Brétigny-sur-Orge (28 kilometres south of Paris) from 2001 to 2008

Stéphane le Foll, Agriculture Minister
Municipal councillor in Longnes (Loire Region) from 1983 to 1995

George Pau-Langevin, Overseas Minister
Adviser to Bertrand Delanoë, Mayor of Paris, from 2001 to 2007

Najat Vallaud-Belkacem, Minister for women and local government
Worked for Lyon Mayor Gérard Collomb in 2003

Jean-Marc Ayrault, the prime minister who was replaced by Manuel Valls on 1 April 2014, was mayor of Nantes from 1989 to 2012, while the two most recent former presidents of France, Jacques Chirac and Nicolas Sarkozy, were mayors of Paris (1977 to 1995) and Neuilly-sur-Seine (1983 to 2002) respectively.


Bilbao's greatest
mayor has died
Bilbao, 22 March 2014: Iñaki Azkuna, Mayor of Bilbao since 1999, died on Thursday after a long battle with cancer. He was 71. It has been said that Bilbao's transformation from a declining industrial city in Spain's Basque Province to an international centre for tourism and the arts has been sparked off by two events: the opening of Guggenheim Museum in 1997 and the election of Iñaki Azkuna as mayor two years later. In 2012, Mayor Azkuna was awarded the World Mayor Prize. The Mayor used the high profile of the Guggenheim Museum, designed architect Frank Gehry, to re-build the city.

But Bilbao, under Mayor Azkuna. did not construct the Museum just to have an iconic building. It was part of a wider development plan involving a new subway line, the re-development of the river frontage and a new airport. In a paper entitled the Bilbao effect, Beatriz Plaza from the University of the Basque Country described the Guggenheim as the icing on the cake.

During his time as Mayor, Iñaki Azkuna remained extremely popular. After being first elected in 1999, he won re-elections in 2003, 2007 and 2011. When the Mayor was shortlisted for the 2012 World Mayor Prize, the project's organisers received thousands of messages from people of Bilbao supporting his candidacy. One commentator wrote: "Iñaki Azkuna has done an awesome job for Bilbao. Bilbao was a few years ago an industrial city, with pollution and without any kind of welfare. When all the industry disappeared, Bilbao suffered a terrible time. Additionally, the 1983 floods almost destroyed the old part of our city, with the economic crisis at the time preventing any recovery. That was the situation Iñaki Azkuna faced when first elected mayor in 1999. Since then Bilbao has become one of the showcase cities of Europe. He has won many prizes for that. He is also honest, confident and a fantastic person. And he is always smiling! We thank Mayor Azkuna for all his work."


UK local government agrees
with criticism from Europe
London, 8 March 2014: In it's first report on Britain's local government for 15 years, the Council of Europe has expressed fears that the country was not fulfilling its international obligations under the European Charter of Self Government. The report's authors believe that due to spending cuts imposed by government policy, local councils in England, Scotland and Wales can not deliver high quality services to elderly and vulnerable people. The report, which was welcomed by Britain's Local Government Association (LGA), appeared to have rattled the UK government, which said it wasn't going to be bossed about.

After visits to London, Cardiff, Edinburgh and Leeds, examiners for the Council of Europe concluded that under the austerity measures implemented by Britain's ruling coalition government, local councils in Britain had fared worse than other parts of the public sector.

The report also supports demands by Britain's largest (core) cities for a transfer of powers from central government to local authorities, including greater freedom to raise revenue.

With an eye on developments in the Ukraine, Britain's local government minister Brandon Lewis said while his government welcomed free debate it would not take lectures from Russia's ruling United Russia party. (Russia is one of the signatories of the Charter of Self Government.) The LGA, however, called on the government to implement the report's recommendations within five years.

The Council of Europe is the continent's leading human rights organisation. It includes 47 member states, 28 of which are members of the European Union. All Council of Europe member states have signed up to the European Convention on Human Rights, a treaty designed to protect human rights, democracy and the rule of law. The European Charter of Local Self-Government commits member states to guaranteeing the political, administrative and financial independence of local authorities.


European cities vie
for Bloomberg prize
London, 20 February 2014: Some 155 European cities are competing to benefit from Bloomberg's riches. Bloomberg Philanthropic, set up by the founder of the financial services company Bloomberg LP and former Mayor of New York City, Michael Bloomberg, has challenged European cities to come up with innovative ideas that improve city life and can inspire other cities. The organisers of the European version of Mayors Challenge said some 70 per cent of cities have generated ideas to address major social or economic challenges, including unemployment, energy efficiency and obesity as well as aging while the remaining 30 per cent of cities have focused on improving the overall effectiveness and efficiency of government.

Modelled on the successful inaugural competition in the United States, the European Mayors Challenge will award €5 million for the grand prize winner and €1 million for four additional cities that come up with the most creative and transferable ideas.

Michael Bloomberg, who stepped down as New York's mayor at the end of last year, said the response to the competition had exceeded his own high expectations. "Dynamic city leaders in Europe are working to find new ways to tackle some of our most pressing and common urban challenges - from youth unemployment to obesity to civic participation. The selection committee will have a very difficult time narrowing this strong set of proposals down to 20 finalists."

The 155 applying cities come from 28 countries and represent over 71 million Europeans. Cities both large and small are participating in the Mayors Challenge. 49 per cent have between 100,000 and 250,000 residents, 28 per cent have between 250,000 and 500,000 residents, and 23 per cent have more than 500,000 residents.

Participating cities span the continent, with 35 per cent from Southern Europe, 25 per cent from Western Europe, 19 per cent from Eastern Europe, 15 per cent from the British Isles, and 6 per cent from Northern Europe. 19 European capital cities submitted ideas to the competition - from Stockholm to Athens, Paris, and Warsaw.

The Mayors Challenge invited leaders of eligible European cities with 100,000 residents or more to submit their city's boldest idea. Cities had until 31 January 2014 to submit their ideas. The ideas must address a serious problem, improve customer service for residents, create significant government efficiencies, and/or increase engagement with the public.


Florence mayor in coup
against country's leader
Rome, 14 February 2014: The Mayor of Florence and leader of Italy's centre-left Democratic Party (Partito Democratico, PD) staged a political coup against his party colleague and prime minister. Mayor Matteo Renzi persuaded the party's leadership committee to withdraw support from Prime Minister Enrico Letta and nominate him as his successor. Since Matteo Renzi won the party leadership last December, he has been a constant thorn in the side of the prime minister, accusing him of leading an ineffectual government. Nevertheless, most political observers thought the young, charismatic mayor would bide his time until government and parliament had accomplished an electoral reform demanded by the country's constitutional court.

Barely four weeks after being elected party leader, in an unusual move for a centre-left politician, Renzi approached the disgraced former prime minister and leader of Forza Italia, Silvio Berlusconi, and suggested a pact over voting reform. Renzi and Berlusconi both favour a system based on proportional representation with a large number of small constituencies each electing four or five representatives and a winner's bonus of 15-20 per cent of seats. Parties winning below five per cent of the vote would not get into parliament. They also favour a reform of the Senate (upper house) so that it does not merely duplicate the work of the lower house parliament.

After Italy's President Giorgio Napolitano has accepted Enrico Letta's resignation he will interview Renzi before proposing him as prime minister. Parliament is then likely to conduct a vote of confidence early next week. While it is thought that most deputies from the Democratic Party would support him, Renzi has not yet secured the support of all other government coalition partners. In particular, he will need the votes of the New Centre Right Party, which last year split from Berlusconi's Forza Italia. The party's leader Angelino Alfano, who was deputy prime minister, demanded policy concessions and suggested new elections after the electoral reform legislation was passed by parliament.

While Matteo Renzi was shortlisted for the 2012 World Mayor Prize, many in Florence have criticised him for preferring style to substance. Arguably the mayor has overseen the completion of the pedestrianisation of the city's historic centre, but he has also spent much of the time promoting himself as a national figure. In a BBC interview, an opposition councillor said the slick mayor was much better at making promises than keeping them. "Renzi is very good at a communicational level - at making announcements. But when you look at his record, things are very different. He sells himself very well," the BBC was told.


Italy singled out in
EU corruption report
Brussels, 9 February 2014: Local and regional authorities in Europe are strongly at risk of being targeted by corrupt practitioners says a new report published by the EU Commission. The report, which estimates that corruption costs the European economy some €120 billion a year, warns that in many parts of Europe local authorities have wide discretionary powers which are not matched with sufficient checks and balances. The report alleges that corruption in Italy is particularly widespread, accounting for half the estimated economic damage inflicted on Europe.

The report asserts that the reason for the high level of corruption in Italy are the country's notoriously close links between politics, business and organised crime. The findings also claim that public officials in Italy lack integrity when it comes to pursuing corruption. In 2012, politicians in half of all regions were investigated in connection with corruption. In some 200 communities local council had to be dissolved because of Mafia infiltration or because councillors were subject to fraud inquiries. At national level, 30 members of parliament were investigated in connection with dubious financial practices, often in relation with political donations from 'unorthodox' sources.

Almost every day Italian's newspapers report on new corruption cases involving industrialists, public servants and politicians. "They enrich themselves to the detriment of ordinary people." Political observers believe that many laws introduced by governments led by Silvio Berlusconi make it virtually impossible to convict corrupt perpetrator. "Complicated cases will not reach the courts because of short statutes of limitations."

Corruption in large-scale infrastructure projects in Italy is estimated to account for 40 per cent of the total value of contracts, the EU researchers allege. The report pointed to large public projects, like the post-earthquake reconstruction of the city of L'Aquila, Milan Expo 2015, and the future Turin-Lyon high-speed rail link were all at risk of "criminal infiltration" and "misappropriation of public funds". In Italy, construction costs for high-speed rail ranged from €47.3 million per km for the Rome-Naples link to €96.4 million per km for the Bologna-Florence link and averaged €61 million euros per km overall. In contrast, high-speed rail links such as Paris-Lyon and Madrid-Seville cost €10.2 million and €9.8 million per km, respectively. The Tokyo-Osaka high-speed train cost €9.3 million per km, the EU reported.

The EU report also called for public officials in Italy to disclose their assets, and for more control mechanisms around local and regional public spending. If Italy fails to act, it will further erode public confidence in the country's institutions, the report said. Figures by the London real estate agency Knight Frank show that in early 2012 Italians accounted for eight per cent of London property purchases. "Following the Euro crisis, Italians have been finding La Dolce Vita in London after overtaking Russians as the biggest buyers of property in the British capital," reported The Independent newspaper.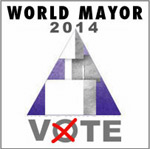 If you think your mayor is among the best in the world, nominate him or her now for the 2014 World Mayor Prize





Rebel mayor blames Ukrainian government for deadly shootout (Photo: 'Mayor' Vyacheslav Ponomaryov with body guard)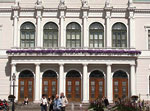 Swedish city to cut working hours to improve efficiency (Photo: Gothenburg City Hall)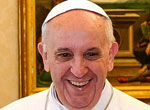 Pope Francis warns Italian mayors of the danger of corruption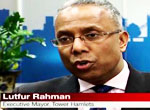 London borough mayor to be investigated by government auditors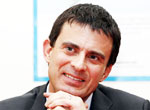 Majority of French ministers have their roots in local government (Photo: Manuel Valls, former Mayor of Evry and current French Prime Minister)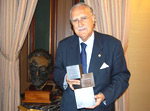 Bilbao's greatest mayor has died (Photo: Mayor Iñaki Azkuna with the 2012 World Mayor Prize)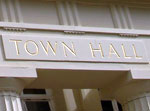 UK local government agrees with criticism from Europe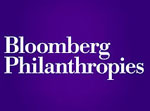 European cities vie for Bloomberg prize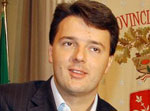 Florence mayor in coup against country's leader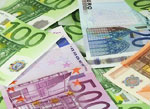 Italy singled out in EU corruption report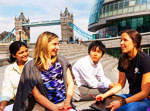 London booms while other UK cities struggle (Photo: Foreign students in front of London's City Hall)