City Mayors reports news from and for towns and cities in Latin America




FRONT PAGE
Site Search
About us




Worldwide | Elections | North America | Latin America | Europe | Asia | Africa |




























News from cities in Latin America
NEWS SECTIONS: World news | Election news | News from Europe | News from North America | News from Latin America | News from Asia and Australia | News from Africa | Urban events | NEWS SPECIALS: The 2011 London riots | The 2010 Love Parade tragedy | Latest news story |


Honduras revives private cities
despite supreme court ruling
Tegucigalpa, 20 February 2013: Honduras President Pepe Lobo is determined to push ahead with the development of three so-called 'Charter Cities' despite a Supreme Court ruling that found the project unconstitutional. Following the court verdict, the Honduras Congress, which is dominated by the president's right-wing National Party, voted to dismiss four of the judges who voted against the charter cities project. The vote, as far as the Honduran government is concerned, has cleared many legal obstacles.

Charter cities are described as special administrative regions, which would have their own governments, laws, courts, police forces and tax systems. The Honduran government said the cities would have full autonomy in all areas other than foreign and defense policy. They would not be entitled to issue identity documents and its citizens would be allowed to take part in national elections.

The concept of semi-independent cities run by big business has been promoted by Paul Romer, a free-market economist from the US. He believes such cities, built in sparsely populated areas in developing countries, have the potential to compete with Singapore and Hong Kong for foreign investment. But Mr Romer, who initially advised the Honduran government, pulled out of the project citing a lack of transparency in decision-making. Opponents of the Honduras charter cities have always insisted that they were merely designed to further increase the wealth and influence of the country's ten 'ruling families'.

In September 2012, City Mayors reported that the Honduran government had signed an agreement with the US development corporation MKG Group, to lay down the infrastructure for the first private city. A spokesman for MKG said that the company would initially invest US$14 million for construction of the first phase of the first city near Puerto Castilla on the Caribbean coast.

Before his resignation from the Honduras project, Paul Romer, the US economist, suggested that the cities could become little pieces of Canada. He said the world needed more Canada and he was hopeful that the country would invest in Honduras. "I sense the Canadian people will want to do something that will make the world a better place, to take the lead instead of following and say we see a way to do things better. I am optimistic Canadians will at least consider it," Romer added.

Singapore and Hong Kong are, of course, not the first cities that flourished politically independently from their respective hinterlands. Some of the first were the ancient Greek city states of Athens, Corinth and Sparta. They sometimes co-operated with other and at other times fought each other. Between the 13th and the 17th century the Hanseatic League of northern German cities such as Lübeck, Hamburg and Rostock was created to protect and further their trading interests. Some had their own legal systems and armies. But history has shown that cities will only survive when they develop in harmony with their surrounding regions.

Guatemala mayor shot
dead in barber shop
Guatemala City, 15 January 2013: The mayor of one of Guatemala's provincial capital's was killed yesterday just as the country's president declared there had been a historic decline in violence during his first year in office. A spokesman for police department of Jutiapa said Mayor Carlos Castillo Medrano was shot dead in a barber shop. Some commentators speculated that the killing might be gang-related. The mayor's brother, a former congressman, is thought to have links to drug gangs. He is currently serving a jail sentence connected to the killing of three El Salvador representatives to the Guatemala-based Central American Parliament.

The country has been plagued by gang warfare for several decades, with its capital, Guatemala City, being the 12th most murderous city in the world. In 2010, some 6000 people were killed in Guatemala, a country the size of Tennessee and with a population of 14 million people. Some 40 per cent of those deaths were linked to drug trafficking. The US State Department reported that 96 per cent of crimes go unpunished. And even when convicted, criminals continue their activities from inside prisons. Observers blame much of the violence on Mexican drug cartels, particularly the ruthless Zetas cartel.

Prior to being elected Mayor of Jutiapa, in 2011, Carlos Castillo Medrano served three terms as mayor in a neighbouring town.

Brazilian mayors warn of
substantial spending cuts
Sao Paulo, 10 January 2013: Only three months after last year's municipal elections, Mayors of Brazil's largest cities have warned that they will have to implement stringent savings. The mayors of Rio de Janeiro and Salvador told journalists that cuts of 10 to 20 per cent were required. And Sao Paulo's newly elected mayor wants to re-negotiate the city's debt. "There is no way we can go ahead with improvements for the city without renegotiating what we owe," Sao Paulo Mayor Fernando Haddad said in his inaugural address. It is believed that Brazil's largest city owes the government more than US$ 25 billion.

Some financial analysts believe that by renegotiating debt, Sao Paulo Mayor Haddad aims ultimately to spend more. The mayor, who is a close ally of President Dilma Rousseff, will want to showcase the city during the June 2014 Football World Cup in preparation for the presidential elections four months later.

An article by Dow Jones quotes a political scientist from the National Science and Technology Institute, saying that the challenge for Brazil's mayors now was greater than it was for those who took office four years ago. Dow Jones also interviewed Brazil's Finance Minister who said that the combined state and municipal revenues for 2012 lagged early-year projections by some 15 to 20 billion reais (US$7.4 to $9.8 billion). The news agency blamed the country's slowing economic growth and a number of tax cuts for the fall in revenue.

Guatemalan city shocked
by allegations of corruption
Guatemala City, 24 October 2012: The mayor of La Antigua (Guatemala) was arrested together with ten associates, including his brother-in-law and the city's financial director and charged with corruption. They are accused of criminal association, extortion, fraud, money laundering and interfering with the course of justice. This case revolves around various members of a criminal organisation who, through Mayor Adolfo Vivar Marroquín, allegedly took advantage of the municipality's public treasury to award contracts to next of kin.

This criminal structure operated by establishing ten ghost companies, which were awarded overvalued construction projects and by creating statements with false information in order to make payments for services that had not been rendered and hence defrauded the municipality.

Yesterday, the New York Times added that Francisco Dall'Anese, the former attorney general of Costa Rica who leads the UN group, the International Commission against Impunity in Guatemala, said he hoped the case sent a message to local politicians who are corrupt, which he called a widespread problem in Latin America. He said his office, in conjunction with federal prosecutors and the police, was still tallying the financial damage.

The newspaper said that the mayor, who is in his second term, was initially praised for his can-do attitude. But, the paper added, during the past year people were asking why were the cobblestone streets not being repaired despite all the money approved for it? How did a new residential project a few miles from downtown get licenses without the required environmental study? Why did the city install off-the-shelf security cameras around town as theft and crime rose when a high-tech system was promised? "Meanwhile Mayor Vivar's personal wealth seemed to increase vastly."

But Adolfo Vivar still has supporters in the city who believe the public prosecutor is making an example of the mayor to create international headlines.

La Antigua, renowned for its Spanish Baroque buildings, is a UNESCO World Heritage site.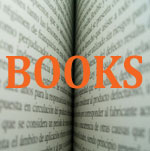 City Maytors' latest book 'Sustainability and the American City' has now been published. You may order your FREE copy now. Order form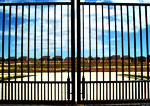 Honduras revives private cities despite supreme court ruling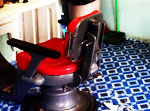 Guatemala mayor shot dead in barber shop

Brazilian mayors warn of substantial spending cuts (Photo: Sao Paulo Mayor Fernando Haddad)



Guatemalan city shocked by allegations of corruption (Photo by Erlie Castle, Prensa Libre, shows Mayor Vivar taken away in handcuffs)