FRONT PAGE
About us


ON OTHER PAGES
Mayors, parties, politics
Corrupt American mayors
Mayors COVID-19
Mayors in Europe: Politics & Powers (2019)
World's capital cities and their mayors (2020)
Salaries of British mayors
Salaries of French mayors
Salaries of German mayors
Salaries of Japanese mayors
African American Mayors (2020)
Belgian Mayors (2019)
British Mayors (2020)
Canadian Mayors (2019)
French Mayors (2020)
German mayors (2019)
Indian mayors (2020)
Italian mayors (2019)
Japanese mayors (2020)
Polish mayors (2020)
Spanish mayors (2020)
Turkish mayors (2019)
US mayors (2020)
Women in US local government
World Mayors and politics
Voter turnout - an international comparison
Largest cities in the world and their mayors (2017)
Largest cities with women mayors (2017)
Capital cities and their mayors (2017)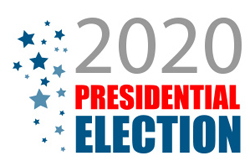 Mayors running for US President:
Their accomplishments & policies
29 November 2019: Among the 20 candidates seeking the Democratic nomination for President of the United States are five former mayors: Michael Bloomberg (New York City), Pete Buttigieg (South Bend), Cory Booker (Newark), Julian Castro (San Antonio) and Bernie Sanders (Burlington). Should one of the five candidates succeed all the way to the White House, he would only be the fourth mayor to do so in the country's history.

It has been more than 100 years since the political career of a US President included a stint as mayor. The last mayor whose career path took him to the White House was Calvin Coolidge who, prior to serving as Governor of Massachusetts and US President was Mayor of Northampton (MA). Of all 45 American Presidents only three were ever mayors before occupying the highest office in the country: Andrew Johnson, Mayor of Greeneville (TN) 1834 to 1835 and President from 1865 to 1869; Grover Cleveland, Mayor of Buffalo (NYC) in 1882 and President from 1885 to 1889 and 1893 to 1897; Calvin Coolidge, Mayor of Northampton (MA) 1910 to 1911 and President from 1923 to 1929.

With the exception of Bernie Sanders, all the 'mayoral' candidates running for the 2020 Democratic nomination take centre-left positions on economic, social and environmental issues. They favour of stricter gun controls, support variations of medical insurance for all and would, if elected, create a path to citizenship for undocumented immigrants already in the US.

Bernie Sanders' suggested policies are more radical. For example, he proposes a 77-per-cent estate (inheritance) tax on estates over US$1 billion. He has said it was obscene that three people, Jeff Bezos (Amazon), Bill Gates (Microsoft) and Warren Buffett (Berkshire Hathaway) owned more wealth than the bottom half of the US population. With billionaire Michael Bloomberg now in the race for the nomination, Democratic primary voters are certainly not spoiled for choice.

March 2020 update: The two remaining Democratic candidates for the US presidency are Joe Biden and Bernie Sanders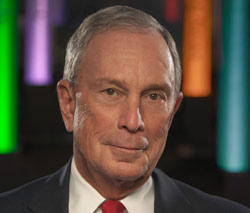 Michael Bloomberg
Mayor of New York City from 2002 to 2013
Presidential campaign now suspended

Key accomplishments as
Mayor New York City
First elected in 2001 as a Republican, he assumed office on 1 January 2002. Re-elected in 2005, as an Independent and again in 2009, after he had joined the Democratic Party.

Economy: Turned a US$6-billion deficit into a $3 billion surplus. Raised property taxes to fund public projects.
Health: Strong commitment to public health, making HIV, diabetes und heart decease top priorities.
Environment: In 2007, he launched PLANYC, a programme to vastly improve sustainability by 2030. He mandated that all new taxis be hybrid. Served as chairman of the environmental C40 cities group from 2010 to 2013. His plan to introduce congestion charging in Manhattan was rejected by New York State.
Social: He supported same-sex marriage.
Education: He persuaded the New York State legislature to grant the City control over public schools.
Immigration: He supported reform to secure basic rights for undocumented immigrants. Made New York a sanctuary city.
Gun control: Co-founder of Mayors against illegal Guns.

Key positions as presidential candidate
Michael Bloomberg announced his candidacy on 21 November 2019, considerably later than all other Democratic contenders. It is thought that he will campaign on his record as mayor, with emphasis on economics, gun control, environment as well as health and education. He believes he is the best placed to defeat Donald Trump on 3 November 2020.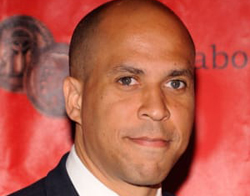 Cory Booker
Mayor of Newark, New Jersey, from 2006 to 2013
US Senator from New Jersey from 2013 to date
Presidential campaign now suspended

Key accomplishments as
Mayor of Newark
First elected in 2006; re-elected in 2010
Crime reduction: During Cory Booker's first term as mayor, Newark saw a significant reduction in violent crime.
Mayors against illegal guns: In 2009, Mayor Booker received the Sarah Brady Visionary Award for his work in reducing gun violence.
Social housing: Mayor Booker doubled the amount of affordable homes under construction.
Finance: During his first term, the Mayor reduced the city budget deficit from US$180 million to $73 million. He reduced his own salary and those of city employees earning more than $100,00 a year. Salaries of lower paid employees were raised.
Public health: Mayor Booker established Let's Move Newark as part of Michelle Obama's national Let's Move initiative against childhood obesity.
Social media: With 1.3 million followers, Cory Booker topped City Mayors' US Twitter league table.
Awards: Cory Booker was a finalist for the 2010 World Mayor Prize.

Key positions as presidential candidate
Economy: Reducing regulation to encourage innovation.
Finance: 'Smart' investing for long-term benefits
Environment: In favour of carbon tax
Society: Creation of 'baby bonds' to close wealth gap among young people.
Technology: Against the breakup of large technology companies.
Foreign policy: Iran: Supported Iran nuclear deal but would agree to military options to prevent Iran obtaining nuclear weapons. Israel / Palestine: Supports two-state solution.
Health: Medicare for all
Crime: Supports increased funding for prisoner re-entry programmes.
Immigration: Supports DREAM Act
Gun control: Gun owners to require a license; Regulating gun manufacturers; Investigating tax status of National Rifle Association (NRA)
LBGT: Supported same-sex marriage; Opposed to President Trump's military transgender ban.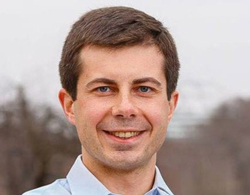 Pete Buttigieg
Mayor of South Bend, Indiana, from 2012 to 2019
Presidential campaign now suspended

Key accomplishments as
Mayor of South Bend
First elected in 2011; re-elected in 2015
Development: The 'Vacant and Abandoned Properties Initiative', also known as '1,000 Properties in 1,000 Days'. The project was designed to to repair or demolish blighted properties in South Bend. Another project 'Smart Streets' improved economic development and urban vibrancy as well as road safety in downtown areas.
Military service: Pete Buttigieg served for seven months in Afghanistan as a lieutenant in the Navy Reserve. In his absence his deputy served as executive mayor.
LGBT: Buttigied, who came out as gay in 2015, was a leading opponent to state anti-LGBT legislation.
Environment: Under Buttigieg, South Bend launched a $50-million investment in the city's parks, many of which had been neglected during the preceding decades

Key positions as presidential candidate
Economy: Strong supporter of organised labour. Believes NAFTA caused job losses. Would consider anti-trust actions against large technology companies.
Environment: Climate change is a threat to national security; Supports Paris climate accord;
Technology: Would consider anti-trust actions against large technology companies.
Foreign policy: Supports withdrawal of troops from Afghanistan. Believes Iran poses great threat to Israel.
Health: Gradual introduction of 'single payer health care system'.
Immigration: Supports 'Deferred Action for Childhood Arrivals' programme (DACA)
Crime: Supports abolishing of death penalty. Favours restoring voting rights for former felons.
Drugs: Supports 'safe, regulated and legal sale of cannabis'.
Gun control: Member of Mayors against illegal guns; Supports universal background checks; Opposes allowing guns into school and 'Stand your Ground' self-defence gun laws.
LBGT: Supports more protection for LGBT people and opposes military ban of transgender people.



Julian Castro
Mayor of San Antonio, Texas, from 2009 to 2014
Presidential campaign now suspended

Key accomplishments as
Mayor of San Antonio
First elected in 2009, re-elected in 2011 and 2013.
San Antonio 2020: In 2010, Julian Castro initiated San Antonio 2020, a project that aimed to determine what the city should look like in 2020. The project, which later became a non-profit organisation, sought ideas from residents and the business community. Those running SA2020 now claim that since 2010 San Antonio has become the safest big city in the US, a city that offers quality education and economic opportunities.
Education: In 2012, Mayor Castro let a voter referendum to expand pre-kindergarten education. He persuaded leading local business people to support a $30-million sales tax to fund the programme.

Key positions as presidential candidate
Economy: Supporter of NAFTA but should include stronger worker and environmental protection.
Environment: In favour of re-joining Paris climate accord. Business should be encouraged to rely on renewable energy.
Foreign policy: Supports gradual support of US troops from Syria.
Health: Supports universal health care system (Medicare for all). System could be financed by raising taxes on corporations and the wealthiest one per cent of Americans.
Immigration: Supports immigration reform, including a path to citizenship for undocumented people already in the US. Opposes border wall. Proposed a 'Marshall Plan' for Central America to stabilise countries largest number of migrant coming to the US.
Gun control: Supports universal background checks and banning of assault weapons.
LBGT: Transgender people should be able to serve in the military.
Education: Supports universal pre-kindergarten education and two free years of higher educations.


Bill de Blasio
Mayor of New York City (2014 to date)
In September 2019, Bill de Blasio dropped out of the race for Democratic nomination for President of the United States after he failed to qualify for the September debates.

John Hickenlooper
Mayor of Denver, Colorado (2003 to 2011)
Governor of Colorado (2011 to 2019)
In August 2019, John Hickenlooper dropped out of the race for Democratic nomination for President of the United States. He may now run for the US Senate.

Wayne Messam
Mayor of Miramar, Florida (2015 to date)
In November 2019, Wayne Messam dropped out of the race for Democratic nomination for President of the United States after he failed to qualify for any debates.



Bernie Sanders
Mayor of Burlington, Vermont, from 1981 to 1989
US Senator from Vermont from 2007 to date

Key accomplishments as
Mayor of Burlington
First elected as Mayor of Burlington, Vermont, in 1981; re-elected in 1983, 1985 and 1987
Housing: Under Bernie Sanders, Burlington became the first city in the US to fund community-trust housing
Development: Mayor Sanders saved the Lake Champlain waterfront from private property developers who wanted to replace redundant industrial buildings with expensive condominiums, hotels, and offices. Today, the waterfront area includes many parks and miles of public beach and bike paths, a boathouse and a science centre.
Awards: In 1987, US News & World Report named Bernie Sanders as one of America's best mayors.

Key positions as presidential candidate
Economy: Co-sponsored a bill that would raise the federal minimum wage to $15 an hour. Has for years spoken out against NAFTA and CAFTA which, he said, have resulted in American corporations moving abroad.
Finance: Supports higher taxes on the wealthiest Americans. Has proposed considerably higher estate (inheritance) taxes for millionaires and billionaires, including a top rate of 77 per cent for estates over $1 billion.
Environment: Co-sponsored the 'Green-New-Deal' bill. Has accused President Trump of wilfully neglecting the environment.
Education: Favours the abolition of tuition fees for public college students.
Social issues: Longstanding supporter of LGBT rights. In 1996 voted against the 'Defence of Marriage Act'. Pro-choice on abortion. He supports 'Black Lives Matter' and the legalisation of cannabis at federal level.
Drugs: Together with fellow presidential candidate Cory Booker, co-sponsored the Marijuana Justice Act, which would legalise cannabis on federal level.
Foreign policy: Saunders favours greater international collaboration and the adherence of agreements such as the Paris climate accord and the Iran nuclear deal. He emphasised the evils associated with 'outrageous' global economic inequality and climate change, and urged reining in the use of US military power, Bernie Saunders strongly opposed the US/UK invasion of Iraq. He was critical of Israel's actions during the 2014 Gaza war and has come out strongly against the US involvement in the Saudi-Arabian intervention in Yemen.
Health: Bernie Saunders is the author of a 'Medicare for All' plan, which he introduced in 2017. He is a strong supporter of universal health care.
Inequality: Following a report by the Institute for Policy Studies, which said that just three people Jeff Bezos (Amazon), Bill Gates (Microsoft) and Warren Buffett (Berkshire Hathaway) own more wealth than the bottom half of the US population, Sanders stated that we must end global oligarchy and that "we need, in the US and throughout the world, a tax system which is fair, progressive and transparent.
Immigration: Has, in the past, supported the DREAM Act, which was to provide a path to citizenship for undocumented immigrants brought to the United States as minors.
Gun control: Saunders supports the banning of assault weapons and universal federal background checks.


---
* The research was carried out in the second half of May 2019 and updated in November, using publicly available sources, including the presidential candidates' websites and interviews with them