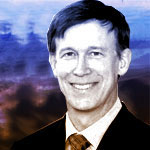 Denver's former mayor John Hickenlooper





FRONT PAGE
Site Search
About us | Quiénes somos |
A propos de nous | Über uns |
Mayor Monitor
Directories
Events
Debate



US education 2042
US school discipline & civil rights
US teachers face scrutiny
America's most literate cities
US college degrees
US school reforms
US mayors and schools
US public school integration
US military schools
Denver's pre-k programme
Banned books in US schools
Social services in US schools
World education
Mayors take over US city schools
Green schools


City Mayors reports news from towns and cities around the world. Worldwide | Elections | North America | Latin America | Europe | Asia | Africa | Events |




Mayors from The Americas, Europe. Asia, Australia and Africa are competing for the annual World Mayor Award. More




City Mayors ranks the world's largest as well as richest cities and urban areas. It also ranks the cities in individual countries, and provides a list of the capital cities of some 200 sovereign countries. More




City Mayors reports political events, analyses the issues and depicts the main players. More




City Mayors describes and explains the structures and workings of local government in Europe, The Americas, Asia, Australia and Africa. More




City Mayors profiles city leaders from around the world and questions them about their achievements, policies and aims. More




City Mayors deals with economic and investment issues affecting towns and cities. More




City Mayors reports on how business developments impact on cities and examines cooperation between cities and the private sector. More




City Mayors describes and explains financial issues affecting local government. More




City Mayors lists and features urban events, conferences and conventions aimed at urban decision makers and those with an interst in cities worldwide. More




City Mayors reports urban environmental developments and examines the challenges faced by cities worldwide. More




City Mayors reports on and discusses urban development issues in developed and developing countries. More




City Mayors reports on developments in urban society and behaviour and reviews relevant research. More




City Mayors deals with urban transport issues in developed and developing countries and features the world's greatest metro systems. More




City Mayors examines education issues and policies affecting children and adults in urban areas. More




City Mayors investigates health issues affecting urban areas with an emphasis on health in cities in developing countries. More




City Mayors examines the importance of urban tourism to city economies. More




City Mayors examines the contributions history and culture make to urban society and environment. More




City Mayors describes the history, architecture and politics of the greatest city halls in the world. More




City Mayors invites readers to write short stories about people in cities around the world. More




City Mayors questions those who govern the world's cities and talks to men and women who contribute to urban society and environment. More




City Mayors profiles national and international organisations representing cities as well as those dealing with urban issues. More




City Mayors reports on major national and international sporting events and their impact on cities. More




City Mayors lists cities and city organisations, profiles individual mayors and provides information on hundreds of urban events. More


Denver's pre-kindergarten programme
set up to benefit the whole community
By Professor Stephen Goldsmith*
16 March 2008: Mayor John Hickenlooper of Denver launched in 2007 a pre-k (pre-kindergarten) stipend programme aimed not only at improving Denver's education system but also at benefiting the city as a whole. In 2003, Hickenlooper campaigned with the rallying cry: "Because all kids deserve an equal start in life." Once elected, he delivered on the promise by applying his leadership talents and political capital to improving childhood education.

In a series on city hall leadership, Stephen Goldsmith, Professor of Government at the Harvard Kennedy School*, examines why Mayor Hickenlooper has adopted a programme not normally under his jurisdiction and explains how he has driven it to completion based on his understanding of its importance to the city of Denver.

"Education is absolutely the key to our future," explains Mayor Hickenlooper. "Ensuring that Denver parents have access to quality affordable pre-school for their children is a critical part of improving our public schools, increasing economic opportunity, and reducing burdens on our public safety and criminal justice systems."

Despite supporting research on pre-school's importance in closing income gaps and its potential to solve other urban challenges, two ballot initiatives introduced by Hickenlooper's mayoral predecessors did not pass. Voters did not view such initiatives as falling under the purview of city responsibilities.

Hickenlooper decided to take an alternative approach, which involved the business community in the very first steps of the programme's development. An entrepreneur himself with experience creating a successful restaurant chain, Hickenlooper understood that these leaders could create the strongest business case for improving childhood education that would in turn garner Denver citizen approval.

From a list of more than 300 names, John Hickenlooper recruited 40 civic and business leaders who would champion improving early childhood education and who represented diverse industries and backgrounds. Many of the team members had strong relationships with the Denver community, including the Chamber of Commerce and the state legislature. The Mayor's Leadership Team first convened in January 2004 at a summit on early childhood education, and continued to meet for monthly breakfast sessions for over two years. From the start, Hickenlooper established clear objectives for his team:

• Groundwork: Develop a strong economic rationale for advancing early childhood education programs in Denver and delineate the range of potential benefits to the city.

• Scope: Unlike the failed programmes of the past, whose goals were too broad, create a narrowly defined programme with pre-established goals.

• Timing: This was to be a marathon, not a speed race. Members were to provide meticulous evaluation of possible programmes and answer to any holes in the plan.

In each session, the team assessed a range of proposals; analyzed why previous Denver ballot initiatives had failed; reviewed other state programmes; established metrics to evaluate programme quality; and incorporated the testimony of a range of field experts including economists, academics, and childcare providers.

Only when the leadership team met his goals did Hickenlooper invite education providers and advocates to join in the sessions. The postponed invitation to the provider and advocacy community was strategic and intentional. The mayor had realized, from his review of previous proposals, that involving this community too early in the research process could unnecessarily stall programme development before its focus was firmly established. The full task force concluded meetings in June 2006, with a fine-tuned pre-k stipend programme that won voter support in November 2006.

Financed by a 0.12 per cent increase in Denver's sales tax rate, or 12 cents on every $100 purchase, the pre-k stipend programme makes pre-school affordable to all Denver four-year-olds. The sales tax increase raises an estimated $12 million per year, which funds subsidies for pre-school tuition and supports enhancements to existing pre-school programmes. Tuition subsidies are based on income level. Low-income families receive an average subsidy of 70 per cent of preschool tuition, while high-income families receive up to five per cent.

Unlike some other programmes, Denver's takes a market-based approach to pre-school choice. Parents can choose from a host of state-licensed pre-school providers, including home- and school-based programmes as well as programmes run by faith organizations. Providers must participate in a quality improvement plan to receive funding. To provide a high level of transparency and accountability to taxpayers, the programme includes built-in reporting metrics.

Throughout the pre-school initiative's development, Mayor Hickenlooper remained steadfast in his commitment to his initial goals. He attended every session and listened carefully and thoughtfully to each proposal the leadership team brought before him. "In many respects, he was a naysayer," recalls María Guajardo, executive director of the Mayor's Office for Education and Children. "He wanted to build a bullet-proof programme and raised hard questions throughout the sessions."

Hickenlooper's presence and inclusive management style were instrumental to the programme's development. For example, when the leadership team encouraged Hickenlooper to bring its pre-school proposal before voters in 2005, the mayor pushed back, arguing the timing was not appropriate. "Nothing is an accident with the mayor," explains Guajardo. "He is completely aware of the pulse of the Denver public." Hickenlooper knew the proposal would compete with other student-focused initiatives on the 2005 ballot. His strong sense of timing and context in this incident, and throughout the planning process, proved invaluable in securing voter support in 2006.

Throughout the three-year process, and even now, Hickenlooper has maintained an unwavering dedication to the promise of improving education for Denver's youngest citizens. He understood that leadership is not just about strategic programme development and monthly meetings. It required business acumen, a strong understanding of context for policy initiatives and a connection to the daily concerns of the community.

Because of his sensitivity to these issues, Hickenlooper continues to visit pre-schools, elementary, middle, and high schools across Denver on a weekly basis to talk with young people and teachers alike about their school experiences, and to listen to their suggestions for improving Denver's education system. As a father of a young kindergarten student, he knows first-hand every parent's desire to provide a better tomorrow for their children. Thanks to the Denver pre-k stipend programme, more Denver parents have that opportunity than ever before.

*This is the third in a series of periodic articles on American mayors who are setting the standard for innovative governance. Series author Stephen Goldsmith, a former mayor of Indianapolis, is Daniel Paul Professor of Government and director of the Innovations in American Government Program at the Harvard Kennedy School. In 1995 he received the Governing Public Official of the Year Award.