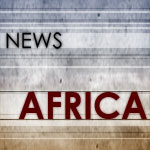 City Mayors reports news from and for towns and cities in Africa




FRONT PAGE
Site Search
About us




Worldwide | Elections | North America | Latin America | Europe | Asia | Africa |




























News from cities in Africa

NEWS SECTIONS: World news | Election news | News from Europe | News from North America | News from Latin America | News from Asia and Australia | News from Africa | Urban events | NEWS SPECIALS: The 2011 London riots | The 2010 Love Parade tragedy | Latest news story |


African cities important drivers
of national and regional growth
Johannesburg, 4 February 2013: Accra, Lusaka and Luanda, the capital cities of Ghana, Zambia and Angola have been identified as the Sub-Saharan African cities that have the highest potential for growth over the next five years. New research produced by the University of South Africa (UNISA), explores how cities across Africa are playing an increasingly important role in driving national and regional growth, how they need to compete on the global stage in order to attract inward investment, and how these cities urgently need to manage their natural and human resources more effectively as they grow.

Of the 19 researched cities, Accra, the capital city of Ghana, was ranked as having the highest growth potential, followed by Lusaka and Luanda, which were both identified as having medium-high growth potential.

"Some of the key reasons for Accra emerging as a high growth city include: its gross domestic product per capita growth over the past three years, its projected population and household consumption growth, its strong regulatory environment and the relative ease of doing business in this city, compared to other African cities," Professor Angelopulo from UNISA explained.

While many of Africa's larger and more established cities offer the expected potential for growth, other less prominent ones are quietly establishing themselves as those with even higher growth potential. This is primarily due to high scores on accelerated growth factors that include health, education, governance, infrastructure development, and the ease of doing business in those cities.

Johannesburg, although already a strong economic powerhouse city in Africa, achieved lower scores in certain categories as a result of lower growth expectations due to its relative maturity when compared to other African cities. For example, the expected growth of the middle class population is higher in cities such as Accra and Luanda than it is for Johannesburg, which has seen a growing middle class since the end of apartheid in the 1990s.

Harare (Zimbabwe), Kano (Nigeria), Abidjan (Côte d'Ivoire), and Khartoum (Sudan) were deemed to have the lowest growth potential of the 19 cities examined in the study. Although these cities scored well in some categories, such as the overall health index and the levels of foreign direct investment, their potential for growth was negatively impacted by low scores in areas such as their political and regulatory environments, lower historical economic growth and the challenges of doing business.

The research was commissioned by MasterCard for its African Cities Growth Index. Explaining why MasterCard chose to develop this new index specifically for Africa, a spokesman said Africa was a region where the lines between the developed and developing worlds were dissipating owing to various economic, demographic and technological factors. "Most of these factors have been associated with the increased urbanization of the continent."

Africa's urban children
at risk from exploitation
Nairobi, 8 December 2012: A humanitarian group has warned that children living in African cities are increasingly at risk of exploitation, abuse and disease. A new report by Save the Children said right now about 200 million children live in African urban areas, and the numbers are steadily rising. Save the Children warned that social and development policies were ignoring the reality that more children are living in slums with devastating impacts. The report said sub-Saharan African cities have the highest degree of urban poverty and prevalence of slum populations in the world. In Africa, about one billion people are expected to live in urban areas by 2040.

The report said many governments underreport the size of urban populations, especially in slums and informal settlements and added there were four priorities that must be addressed to ensure the health and safety of children in urban settings: health and nutrition; livelihoods; education and child protection.

A member of Save the Children reported: "As we talk to local NGOs, non-governmental organisations across Africa, this issue of unaccompanied children, children on the streets – talking about buses pulling in to Addis Ababa and there are actually people watching to see if a boy or girl is unaccompanied, and then preying on them for sexual purposes, or others. There is a household in Malawi – one that we interviewed – with four children out of school, no adult in the household – relying on an uncle to give them some money now and then – out in the streets begging."

Urban settings often lack the community protection that exists in rural areas. In a rural setting there is likely to be a grandparent or an auntie or an uncle. People in a rural community know everybody. That disappears with a move to an urban setting.

The report also said poor children were often not in school because they faced many barriers such as fees, disabilities, lack of food, bullying and sexual harassment. "Their health is put at risk from a lack of clean water and sanitation, poor nutrition and a lack of access to health care due to cost, travel, waiting times or other reasons."

Among its recommendations, Save the Children called for holistic child protection systems like those in developed countries; enhanced hygiene and sanitation awareness and practices; trained community health workers; linking youth skills training to the awarding of grants and loans; better access for the disabled; and quality control, standards and training to support early child care development.

Female candidate wins most
votes in Benghazi elections
Benghazi, 24 May 2012: Local elections held last Saturday in Libya's second-largest city Benghazi were largely peaceful and supported by more then 65 per cent of registered voters. Some 400 candidates stood for 41 seats on the city's local council. Those candidates who topped the polls in the eleven electoral districts will represent Benghazi at Libya's National Transitional Council (NTC) in Tripoli. Among the candidates were 22 women and although only one of them was elected, she received more votes than any of the male contestants.

Suleiman Zubi, the head of the Benghazi Electoral Commission, told journalists that there was no recorded voting fraud. "The way we organised the elections meant there was no opportunity for fraud. For one thing, we had around 1,000 election observers from both Libya and international organisations such as the United Nations, the European Union and the National Democratic Institute," he emphasized.

International observers by and large agree that the council elections were conducted fairly and freely but point out that, in the absence of a national constitution, it remains unclear what powers and responsibilities the council will have. "There will be a power struggle between a future national government and the city where the Libyan revolution started on 17 February 2011," City Mayors was told. But local commentators are optimistic that the Benghazi council's democratic mandate will allow the city to strongly influence the content of Libya's national constitution.


Ruling party wins Chad's
first-ever local elections
Ndjamena, 20 February 2012: Local elections held in the Central-African Republic of Chad were won by candidates supported by ruling Patriotic Salvation Movement (MPS). According to the Chadian National Electoral Commission, the party of President Idriss Deby Itno and its allies came first in the majority of towns in the country's first-ever local elections. The ruling party achieved absolute majorities in 12 of 43 constituencies and collaborated with allied parties to defeat the opposition Union for Renewal and Democracy (URD). But the opposition fared considerably better than in last year's parliamentary elections.

By joining forces, opposition parties captured Chad's economic capital Moundou from the ruling party. The new city administration is likely to be led by former rebel leader Médard Laokein. In Chad's capital city Ndjamena the ruling MPS won most of the district councils. The MPS also won all towns in the North and apart from Koumra in the South. Surprisingly, the MPS also took Léré in the South West, the stronghold of opposition leader, Saleh Kebzabo.

Election observers said that the Léré result was partly due to the government's massive spending on infrastructure projects prior to the elections but they dismissed claims made by supporters of Saleh Kebzabo that there were several instances of fraud.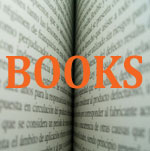 City Maytors' latest book 'Sustainability and the American City' has now been published. You may order your
FREE
copy now.
Order form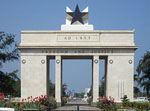 African cities important drivers of national and regional growth
(Photo: Independence Arch in Accra, Ghana)
Africa's urban children at risk from exploitation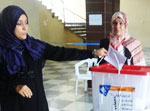 Female candidate wins most votes in Benghazi elections
Ruling party wins Chad's first-ever local elections