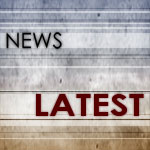 City Mayors reports the latest news from and for towns and cities around the world




FRONT PAGE
About us




Worldwide | Elections | North America | Latin America | Europe | Asia | Africa |






















Swedish city to cut
working hours to
improve efficiency
Gothenburg, 12 April 2014: Gothenburg's deputy mayor believes people who work less perform better. Mats Pilhem, who overseas the Swedish city's employment policies, is about to introduce a scheme which will allow some city employees to reduce their working day from eight to six hours without loss of pay. Initially, the scheme will run for one year as an experiment and involve 20 to 30 workers caring for elderly citizens. A similar group of employees will carry out the same duties but work a normal day. "We'll compare the two groups afterwards and see how they differ. But I am convinced that staff members who work fewer hours per day will be better mentally und physically and will take fewer sick days," the deputy mayor said.

The idea of a 30-hour week is not new in Sweden, a country, which has thrived on providing generous social benefits, universal childcare and on believing that work and leisure time should be well balanced. But a similar experiment by the northern Swedish of City of Kiruna was abandoned a few years ago because of high cost and unproven benefits. Gothenburg city council has asked the city's university to monitor the experiment. Academic researchers will compare the performance of staff in both groups throughout the year and also interview their elderly clients.

Mats Pilhem said he had seen anecdotal evidence that longer shifts resulted in less efficiency. In some sectors, particularly involving care for disabled and the elderly, the problem was not staff shortages but people working inefficiently over longer shifts. The deputy mayor received some support from an OECD study that shows that countries with shorter working days have often above average GDPs.

But opposition councillors have described the deputy mayor's initiative as populist and little more than electioneering ahead of September's local elections. Gothenburg is currently run by a coalition of Social Democrats, the Green Party and the Left.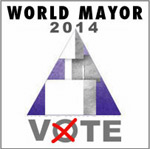 If you think your mayor is among the best in the world, nominate him or her now for the 2014 World Mayor Prize


NEWS SECTIONS
World news
Local elections
News from Europe
News from North America
News from Latin America
News from Asia and Australia
News from Africa
The 2011 London riots
Urban events