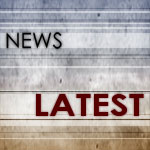 City Mayors reports the latest news from and for towns and cities around the world




FRONT PAGE
About us




Worldwide | Elections | North America | Latin America | Europe | Asia | Africa |






















French National Front
predicted to win first
round of local elections
Paris, 23 February 2015: A recent opinion poll conducted for Le Figaro newspaper predicts that the right-wing National Front (FN) will be the winner in next month's French departmental elections. According to Ifop's research the party of Marine Le Pen will gain some 30 per cent of votes cast in the first round on 22 March. The poll puts the centre right coalition of UMP (Union pour un Mouvement Populaire) and UDI on 28 per cent ahead of the ruling Socialist Party (PS) on 20 per cent. Five years ago, under the leadership of Ms Le Pen's father Jean-Marie, the FN secured 11.4 per cent behind the Greens, the centre-right and the Socialists.

But commentators point out that winning the popular vote in the first round of next month's elections will not guarantee the National Front a majority of seats as the parties of the left and centre will support each other in the second round of voting on 29 March.

In a recent parliamentary by-election in eastern France, the FN candidate won most votes in the first round but lost to the Socialists in the run-off. In last year's municipal elections the FN captured eleven towns but failed to capture many of its key targets including Avignon and Perpignan. While centre parties secured almost 100,000 municipal council seats and the Socialists and its allies some 67,000, the National Front only won 1,600 seats.

After initially announcing that it would field candidates in Parisian suburbs, Lyon and Marseille, the newly formed Union of French Muslim Democrats (UDMF) said it didn't have the resources to contest seats outside Marseille.

France has 101 departments, which fall between the 36,680 local communities and 27 regions. It is anticipated that they will loose their powers in forthcoming local government reforms.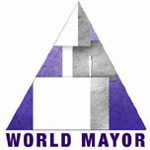 The results of World Mayor 2014 were announced on 3 February 2015




World news

Local elections

News from Europe

News from North America
News from Latin America
News from Asia and Australia
News from Africa
The 2011 London riots
Urban events