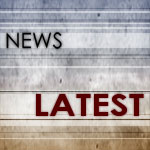 City Mayors reports the latest news from and for towns and cities around the world




FRONT PAGE
About us




Worldwide | Elections | North America | Latin America | Europe | Asia | Africa |






















Pro-European parties
win in Moldova's
municipal elections
Chisinau, 30 June 2015: Moldova's pro-European political parties have emerged strengthened from Sunday's local elections after the incumbent mayor of Chisinau, the country's capital city, defeated his pro-Russian challenger. After the results were announced, Dorin Chirtoaca, the re-elected mayor, urged the pro-European parties in the national parliament to end their squabbles and form a united government. Across the country, pro-European candidates captured 17 counties while parties, who advocate stronger links with Russia, won in eleven counties.

Dorin Chirtoaca, who has been mayor of Chisinau since 2007, won 53.5 per cent of the vote, against 46.5 per cent for his pro-Russian challenger, Zinaida Greceanai, a former prime minister. In Sunday's run-off elections, votes were cast in 458 towns. Pro-Russian mayoral candidates won in Baltu, Moldova's second-largest city, and in the eastern city of Orhei.

Chisinau has a population of almost half a million. Dorin Chirtoaca, who begins his third term in office this week, is also vice president of the Liberal Party of Moldova and previously worked for the Helsinki Committee for Human Rights.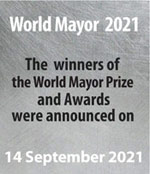 • Poverty is a crime against humanity
• Support mayors who fight poverty
• Nominate the best for the 2020 World Mayor Prize