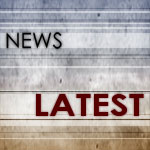 City Mayors reports the latest news from and for towns and cities around the world




FRONT PAGE
About us




Worldwide | Elections | North America | Latin America | Europe | Asia | Africa |






















Canada's controversial
mayors are given
short shrift by voters
Toronto, 29 October 2014: On Monday, 27 October, voters in Canada replaced two of the country's most controversial mayors as well as its best-loved one. Gone are Toronto's Rob Ford, who will always be remembered for lying about his use of illegal drugs; Winnipeg's Sam Katz, who refused to resign even after a city-commissioned report tied him to the over-priced construction of several fire stations; and Mississauga's 93-year old Hazel McCallion, who did not seek re-election after 34 years in office.

Ms McCallion, nicknamed, 'Hurrican Hazel' because of her outspoken political style, has long been Canada's most respected mayor, even when, in 2011, a judge found that she had acted unethically when pushing for a real estate deal in which her son was involved. She was later cleared of any charges because the project did not progress. During her years in office, Mississauga grew from a collection of small communities at the doorstep of Toronto to Canada's sixth-largest city. Hazel McCallin was awarded several national and international honours, including the Canadian Order of Merit, the German Order of Merit and runner-up for the 2005 World Mayor Prize. The high esteem, which she still enjoys in Mississauga, helped Bonnie Crombie to win this month's mayoral election. Ms Crombie and her principal rival, Steven Mahoney, were neck and neck in opinion polls during most of the campaign until, in early October, Bonnie Crombie was endorsed by Hazel McCallion. The endorsement provided her with an almost overnight poll lead of 25 per cent. On Monday, Ms Crombie defeated her rival by 63.5 per cent of the vote to 28.7 per cent.

In neighbouring Toronto, John Tory defeated Douglas Ford, who took over his brother's candidacy after the incumbent mayor withdrew from the race for health reasons. Mr Tory, who describes himself as a moderate conservative, was supported by Canada's centre-left Liberal Party but not by Prime Minister Stephen Harper's ruling Conservative Party. Indeed, the Prime Minister praised the Ford brothers only days before Mayor Rob Ford's crack cocaine habit became public knowledge. Toronto may have elected a more enlightened mayor but the city is still split between liberals and right-wing conservatives, a situation emphasised by the fact that voters re-elected most die-hard Fordian city councillors.

The size of Brian Bowman's win in Winnipeg's mayoral election on 22 October shocked some and surprised many. Prior to election day, the mayor-elect's main rival Judy Wasylycia-Leis had led in all but one opinion polls and most commentators believed 2014 was her year after she put up a strong fight against Mayor Sam Katz in the 2010 mayoral contest. Then, she won almost 43 per cent of the vote compared to a mere 25 per cent this month. Unlike Wasylycia-Leis, who served in both the national and Manitoba parliaments, Brian Bowman has never held elected office. He will be Winnipeg's first mayor of aboriginal descent and was supported by Manitoba's Progressive Conservative Party. His first brush with politics was in Mexico, where, in 1997, he interned in the office of Mexico's foreign minister. He is said to have briefed the minister on the cross-border flow of professionals under the North American Free Trade Agreement.

In Brampton, Ontario, Linda Jeffrey defeated the sitting Mayor Susan Fennell, whose final term was marred by a spending scandal involving her and members of her administration. An independent report concluded that the mayor and her staff broke spending rules 266 times and alleged that the Ms Fennel accumulated more than CAN$320,000 of questionable expenses. Mayor-elect Linda Jeffrey, a Liberal, was born in Cork, Ireland, and moved to Brampton in 1983. She was a member of Ontario's legislative assembly from 2007 until 2014 during which time she also occupied a number of ministerial posts.

One of a few success stories for incumbent mayors occurred in Canada's capital Ottawa, where Mayor Jim Watson was re-elected by 76 per cent of voters. Mr Watson first served as Mayor of Ottawa from 1997 until 2000 when he resigned to become CEO of the Canadian Tourism Commission. In 2003, under the Liberal Party banner, he entered Ontario's provincial parliament. After the Liberal's success in the 2007 provincial elections, he was appointed Minister of Municipal Affairs, a post he held until, in 2010, he decided to run again for Mayor of Ottawa. He won that year's election with almost 50 per cent of the vote.

In other election, Drew Dilkens was elected Mayor of Windsor and Dave Jaworsky Mayor of Waterloo, while in Woolwich Sandy Shantz defeated the incumbent Todd Cowan, who faces a police probe into his expenses claims. Voters in Surrey, British Columbia, will decide on 15 November who will succeed Dianne Watts. Ms Watts has declared her ambition to enter national politics.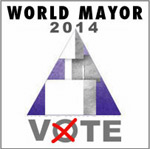 26 mayors from across the world are competing for this year's World Mayor Prize. VOTE FOR THE WINNER NOW

World news

Local elections

News from Europe

News from North America
News from Latin America
News from Asia and Australia
News from Africa
The 2011 London riots
Urban events