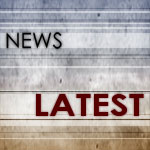 City Mayors reports the latest news from and for towns and cities around the world




FRONT PAGE
Site Search
About us




Worldwide | Elections | North America | Latin America | Europe | Asia | Africa |




























Croatian mayoral candidates
face second-round ballots
Zagreb, 21 May 2013: Croatia's first round of local elections produced very few conclusive results. In most large cities the two leading mayoral candidates will face each other again in a second round of voting on 2 June. In Zagreb, the country's capital, the incumbent mayor Milan Bandic, who ran on a populist platform, will face the social democrat health minister in the run off election. The mayor, who was once a member of the Social Democratic Party (SPD) has been moving steadily to the right during the last four years. A win for the mayor would be a significant set-back for the centre-left government of Premier Zoran Milanovic.

The Social Democrats are, however, well placed to capture Split on the Dalmatian coast, where the homophobic incumbent mayor only came third behind the candidates from the SPD and the conservative Croatian Democratic Union (HDZ).

In Croatia's third-largest city, Rijeka, the SDP incumbent mayor looks like winning a fifth term. Preliminary results have Vojko Obersnel on 48 per cent. He will face the conservative candidate on 2 June.

Voter turnout was again extremely low with only about 33 per cent of voters casting their ballots. Voting took place in 555 cities and 21 provinces. Croatia will become the 28th member of the European Union (EU) on 1 July this year.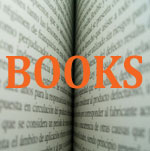 City Maytors' latest book 'Sustainability and the American City' has now been published. You may order your FREE copy now. Order form


NEWS SECTIONS
World news
Local elections
News from Europe
News from North America
News from Latin America
News from Asia and Australia
News from Africa
The 2011 London riots
Urban events