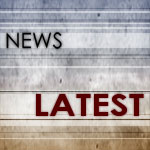 City Mayors reports the latest news from and for towns and cities around the world




FRONT PAGE
About us




Worldwide | Elections | North America | Latin America | Europe | Asia | Africa |






















Plenty of candidates
but no front runner
for London 2016
London, 22 October 2014: Plans to charge voters £10 each to participate in a primary election to select Labour's challenger in London's 2016 mayoral election have been slammed by candidates. Despite an earlier pledge to hold a 'US-style' open primary to select the party's candidate, plans have since been diluted to introduce an 'administration charge' to participate, between £3 and £10, in the name of deterring 'frivolous' votes. The May 2016 election will see a new mayor whatever the parties decide as current mayor Boris Johnson is standing down in order to return to the UK Parliament.

Among those likely to seek Labour's nomination for the 2016 mayoral race are former government ministers Tessa Jowell, Margaret Hodge, Sadiq Khan, Andrew Adonis and David Lammy. Recent polling shows former Olympics minister Jowell to be the frontrunner among the voting public. Other than Lammy and transport expert Christian Wolmar, none of the others has formally declared their candidacy.

While Jowell and Hodge, who chairs the UK Parliament's public spending watchdog committee, have performed well in recent polling, even among non-Labour voters, the likes of former transport secretary Lord Adonis and Lammy have scant support. Khan, Labour's 'Shadow Minister for London', is known to prefer to await the outcome of the 2015 UK general election and the prospect of national office before declaring any mayoral bid. Diane Abbott, a long time associate of former mayor Ken Livingstone and until recently a shadow minister, is also likely to run, while Baroness Doreen Lawrence, mother of murdered teenager Stephen Lawrence, has also been suggested.

At this stage, no Conservative figures have identified themselves with the race to succeed Boris Johnson as mayor following his decision to stand again for Parliament in 2015. Names frequently floated in connection with the role include former 2012 Olympics chief Lord Seb Coe and businesswoman turned television personality Baroness Karren Brady, both of whom have sought to deny any speculation. City Hall deputy mayors Stephen Greenhalgh and Victoria Borwick have also been associated with taking on Boris' mantle but lack the public recognition required to take on Labour's machine big-hitters.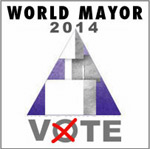 26 mayors from across the world are competing for this year's World Mayor Prize. VOTE FOR THE WINNER NOW

World news

Local elections

News from Europe

News from North America
News from Latin America
News from Asia and Australia
News from Africa
The 2011 London riots
Urban events