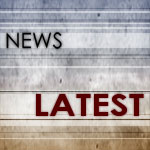 City Mayors reports the latest news from and for towns and cities around the world




FRONT PAGE
About us




Worldwide | Elections | North America | Latin America | Europe | Asia | Africa |






















Republican mayoral
candidate wins surprise
victory in Florida
Miami, 21 May 2015: Visibly shocked, Jacksonville's Democrat Mayor Alvin Brown conceded defeat after his Republican challenger won 51 per cent of the vote in Tuesday's mayoral election. It is a rare event for Republicans to win in large US cities and even rarer for them to defeat an incumbent who, by all accounts, had done reasonably well. But by focusing his campaign on the city's difficult financial situation, Lenny Curry, the mayor-elect and an accountant by profession, was able to convince voters that he was the man to balance the books. Jacksonville owes some US$1.6 billion to its police and fire pension fund.

Curry is now one of a small group of Republicans who lead large US cities. Two cities larger than Jacksonville - San Diego and Indianapolis - have Republican mayors. Other large cities where Republican control City Hall include Oklahoma City, Albuquerque, Fresno and Mesa. But some commentators pointed out that Jacksonville is much more conservative-leaning - registered Democrats only outnumber Republican by a small margin - than cities like Houston, New York or Chicago. The latter has not had a Republican mayor since 1927.

During the campaign both mayoral contestant elicited the support of some big names in American politics. Former governor of Florida and presidential hopeful Jeb Bush appeared in a television commercial for Lenny Curry, while former US president Bill Clinton shared an election platform with the outgoing mayor Alvin Brown.

Lenny Curry, a native Floridian, worked as an accountant for PricewaterhouseCoppers' Jacksonville office before he co-founded a management consultancy firm, which provides accountancy and recruiting services. He is also a former chairman of the Florida Republican Party.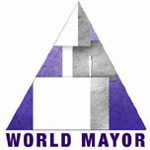 The results of World Mayor 2014 were announced on 3 February 2015




World news

Local elections

News from Europe

News from North America
News from Latin America
News from Asia and Australia
News from Africa
The 2011 London riots
Urban events