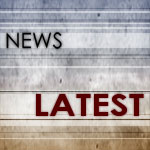 City Mayors reports the latest news from and for towns and cities around the world




FRONT PAGE
About us




Worldwide | Elections | North America | Latin America | Europe | Asia | Africa |






















Government parties and
opposition Communists
win in Japan local elections
Tokyo, 18 April 2015: Japan's ruling Liberal Democratic Party and its allies triumphed in last weekend's local elections, while its main rival, the centre-left Democratic Party of Japan (DPJ), was left licking its wounds. The Japanese Communist Party, however, achieved its best results for eight years. Commentators accused the centre-left DPJ of timidness. Not only did the party field considerable fewer candidates in the prefectural assembly elections than four years ago, it actually backed six LDP incumbents in gubernatorial contests and failed to find suitable candidates in another two prefectures including in the home region of its new leader Katsuya Okada. Only in the prefectures of Hokkaida and Oita did the DPJ field contestants, who were both defeated. The party did, however, win the mayoral election in the City of Sapporo.

Prime Minister Shinzo Abe's centre-right Liberal Democratic Party (LDP) won most seats, most governors and most mayors in the first half of nationwide local elections. It captured 1,153 prefectural assembly seats, 10 governorships and was successful in four out of five mayoral elections. The second batch of elections will be held on 28 April.

After last weekend's elections - held on 12 April - Japan's Communist Party will for the first time be represented in all of the country's 47 prefectural assemblies, after it won 100 seats.

The LDP's election success, if repeated on 28 April, will encourage the prime minister to continue with his nationalist policies, including the strengthening of Japan's military, theself-defence forces.

Media commentators deplored the low voter turnout of just over 45 per cent and blamed the record number of uncontested seats for a declining public interest in local elections. "When the official campaign kicked off on 3 April, races for roughly 22 per cent of all the seats in the 41 prefectures were over because not enough candidates emerged to necessitate elections in many constituencies. More than one in five prefectural assembly members won their seats uncontested, with LDP members accounting for about 70 per cent of them," the Japan Times wrote in an editorial column.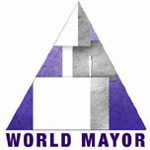 The results of World Mayor 2014 were announced on 3 February 2015




World news

Local elections

News from Europe

News from North America
News from Latin America
News from Asia and Australia
News from Africa
The 2011 London riots
Urban events