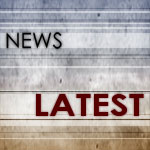 City Mayors reports the latest news from and for towns and cities around the world




FRONT PAGE
About us




Worldwide | Elections | North America | Latin America | Europe | Asia | Africa |




























Oklahoma City Mayor
wins historic fourth term
Oklahoma City, 5 March 2014: Mick Cornett made history yesterday when he became Oklahoma City's first four-term mayor. While the size of his victory - he won some 66 per cent of the vote – suggests his re-election was a foregone conclusion, Mayor Cornett had to fight off a very spirited and eloquent opponent. City Councillor Ed Shadid, who was supported by the police and fire unions, acknowledged that the city had done well under the stewardship of Mick Cornett but contended that the less well off section of society had lost out.

Mick Cornett is a local boy made good. He was born and grew up in the city. He graduated from its Putnam City High School in 1976, where he excelled in athletics. He then obtained a degree in journalism from the University of Oklahoma, where he later returned to teach the subject following a successful career in television and newspaper journalism in the city, including stints as a sports reporter and the city hall beat. Cornett was first elected mayor in 2004. In 2006, a few months after being re-elected to a second term, he made a bid to become a Republican candidate for Congress but was defeated in the primaries by Oklahoma State's then Lt. Governor and now Governor Mary Fallin.

In 2010, Mayor Cornett was awarded the World Mayor Commendation for services to his city. He was narrowly defeated for the World Mayor Prize by Mexico City's former mayor Marcelo Ebrard. His election to a fourth mayoral term has made him an eligible candidate for the 2014 Prize.

During his year in office, Mike Cornett has been an enthusiastic supporter of 'Metropolitan Area Projects (MAPS). The current MAPS 3 is a US$777 public works and development project, funded by a temporary voter-approved increase in sales tax. Under MAPS 3, Oklahoma City plans to build a new convention center, lay down a 28-hectare park and spend $130 million on public transport, including a modern tram system.

The mayor has also gained national recognition for taking on obesity. While losing weight himself, he brought along thousands of other residents who collectively shed one million pounds.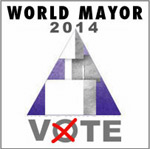 If you think your mayor is among the best in the world, nominate him or her now for the 2014 World Mayor Prize


NEWS SECTIONS
World news
Local elections
News from Europe
News from North America
News from Latin America
News from Asia and Australia
News from Africa
The 2011 London riots
Urban events