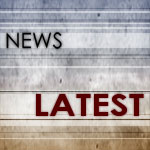 City Mayors reports the latest news from and for towns and cities around the world




FRONT PAGE
About us




Worldwide | Elections | North America | Latin America | Europe | Asia | Africa |






















Venezuela mayor
stabbed to death
in his own home
Caracas, 21 July 2014: The body of a prominent Venezuelan opposition mayor was discovered yesterday in his home after unknown assailants had stabbed him to death. A police spokesman said that Enrique Franceschi, the mayor of the city of Arismendi Rio Caribe, was found with multiple stab wounds. The 34-year old victim was a member of the Mesa de Unidad Democratica (Democratic Unity Roundtable), an alliance of centrist and centre-left parties opposed to the country's socialist government. Antonio Ledezma, the mayor of Venezuela's capital Caracas and a party colleague, said in a statement all the country's mayors will mourn a respected colleague who had a promising political future ahead of him.

While there are some speculations that the murder might be politically motivated, the newspaper El Nacional was told by unnamed police sources that a group of men entered the house of the mayor intending to carry out a robbery. Venezuela has one of the highest crime rates in South America. Opposition politicians claim there are 74 murders per 100,000 inhabitants, a figure which is, however, disputed by the government.

Franceschi has been mayor of Arismendi, a town of 35,000 people in the State of Sucre, since December 2011.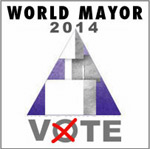 26 mayors from across the world are competing for this year's World Mayor Prize. VOTE FOR THE WINNER NOW

World news

Local elections

News from Europe

News from North America
News from Latin America
News from Asia and Australia
News from Africa
The 2011 London riots
Urban events