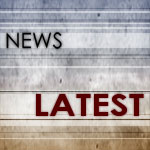 City Mayors reports the latest news from and for towns and cities around the world




FRONT PAGE
About us




Worldwide | Elections | North America | Latin America | Europe | Asia | Africa |






















Conservatives win
in Polish regions but
fail to capture big cities
Warsaw, 18 November 2014: The political gulf between Poland's rural areas and the country's largest cities has widened further after in last Sunday's local and regional elections the opposition right-wing Law and Justice (PiS) gained most seats in regional assemblies but failed to defeat the liberal ruling Civic Platform (PO) in cities like Gdanzk, Lodz or Wroclaw. In Warsaw, incumbent mayor Hanna Gronkiewicz-Waltz (Civic Platform) won 48.8 percent of the ballot, while her main rival, Law and Justice's Jacek Sasin won just 26 per cent.

Mayoral candidates from the Civic Platform already won the necessary 50-per-cent majorities in Lodz and Lublin and, in addition to Warsaw, are ahead in Gdansk, Krakow, Katowice and Wroclaw. In Krakow, incumbent mayor Jacek Majchrowski won almost 40 per cent, and will face Marek Lasota from Law and Justice, who gained 26 per cent. In Poznan, an independent candidate is leading with 27 per cent of the vote, but the result for second place is still too close to call.

With parliamentary and presidential elections due next year, the local election results will be scrutinised by the leaders of all parties. While both Civic Platform and Law and Justice trace their roots back to the Solidarity movement that was instrumental in defeating communism in 1989, the parties have been bitter rival since 2005, when, under the Kaczynski twins, Law and Justice after winning the parliamentary elections turned right and formed a coalition with nationalists and populists. The right-wing coalition fell apart in 2007 following a number of corruption scandals and internal squabbles. The subsequent elections were won by the Civic Platform under the leadership of Donald Tusk who went on to become Poland's longest serving Prime Minister until he resigned earlier this year to become President of the European Council.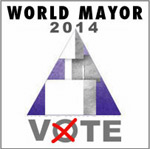 26 mayors from across the world are competing for this year's World Mayor Prize. VOTE FOR THE WINNER NOW

World news

Local elections

News from Europe

News from North America
News from Latin America
News from Asia and Australia
News from Africa
The 2011 London riots
Urban events