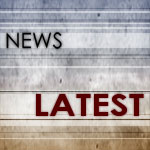 City Mayors reports the latest news from and for towns and cities around the world




FRONT PAGE
About us




Worldwide | Elections | North America | Latin America | Europe | Asia | Africa |






















Venezuelan mayors
on trial for supporting
opposition protests
Caracas, 30 July 2014: The Venezuelan state is currently conducting a virtually secret trial against three former mayors and a former police chief. The most prominent of the four is Leopoldo López, who between 2000 and 2008 as mayor of Chacao, was one of the most popular city leaders in the country but already loathed by the late president Hugo Chávez. Now, a government official described him as the most dangerous man in Venezuela. López was arrested in February and accused of supporting violence during anti-government protests. His fellow-accused have been charged with similar offences.

Leopoldo López founded the opposition party Voluntad Popular (Popular Will) in 2009, one year after he stepped down as mayor. The party was formed in response to the increasingly dictatorial behaviour of president Chávez. In an article written before his imprisonment earlier this year, López described Popular Will as a grassroots, social and political movement that avoided the harmful practices of old and new political parties and that was opposed to warlordism and cronyism in the selection of its authorities. The party counts 18 Venezuelan mayors among its members.

San Cristobal Mayor Daniel Ceballos, another of the three mayors currently on trial, was arrested while attending a meeting of opposition mayors in Caracas. He was an outspoken opponent of the way Venezuela's security services operated in his municipality. The anti-government protests in February started in San Cristobal when students rallied against soaring inflation and rampant violence. Venezuela's Justice Minister described the arrest as an act of justice for a mayor who not only did not meet his obligations as required by law and the constitution, but also facilitated and supported all the irrational violence in San Cristobal. In May this year, Daniel Ceballos' wife Patricia won the mayoral by-election with almost 75 per cent of the vote.

The wife of Enzo Scarano, the third former mayor on trial, also succeeded her husband after winning more than 80 per cent of the vote in the by-election in San Diego following the dismissal of the mayor. Like his fellow accused, Enzo Scarano is charged with supporting the February protests.

The trial against the three former mayors and the former police chief has been condemned by civil rights groups after the court decided to bar the press from the proceedings. A number of international organisations have also criticised Venezuela's President Nicolás Maduro for pre-judging the outcome of the trial when he said at a press conference that Leopoldo López had tried to destabalise his government. "He is responsible for crimes. He has to pay, and he will pay," the president said.

In 2008, Leonardo López was awarded third place in that year's World Mayor Project, behind the mayors of Cape Town and Zurich.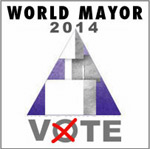 26 mayors from across the world are competing for this year's World Mayor Prize. VOTE FOR THE WINNER NOW

World news

Local elections

News from Europe

News from North America
News from Latin America
News from Asia and Australia
News from Africa
The 2011 London riots
Urban events