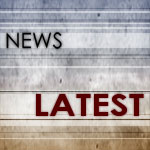 City Mayors reports the latest news from and for towns and cities around the world




FRONT PAGE
About us




Worldwide | Elections | North America | Latin America | Europe | Asia | Africa |






















Kansas City Mayor says
guns are often more freely
available than fresh food
Kansas City, 12 September 2014: Kansas City Mayor Sly James has described as madness legislation passed by Missouri's both houses of parliament that would allow teachers to carry weapons in schools. The state's Republican controlled House of Representatives and Senate also voted in favour of permitting residents to openly carry guns in public areas and approved a move that would lower the age of obtaining a concealed gun permit from 21 to 19. Commentators pointed out that a 19-year old teenager would be allowed to obtain and carry a gun but not allowed to buy a can of beer in a liquor store.

The mayor's opposition to relaxing gun control has the backing of the city's police chief. Darryl Forté said lawmakers should not listen to the National Rifle Association and other gun lovers but to his officers who were working very hard to reduce crime violent crime in Kansas City. "We strive to serve and protect the people of Kansas City and legislation like this makes our job more difficult," the KCPD chief said. Jackson County public prosecutor Jean Peters Baker added that the Missouri legislature has shown it places a higher regard for politics than public safety.

Flanked Police Chief Forté and Prosecutor Baker, Mayor James told journalists that the bill, which prohibits cities from banning open carrying of guns was going in the wrong direction. "In some neighbourhoods guns are already more readily available than fresh food," he warned.

Under the legislation, gun owners in Missouri will be able to apply for conceal-and-carry permits at an earlier age after the bill was passed in both the House and Senate. The bill lowers the age to apply for a conceal-and-carry permit from 21 to 19. It also prohibits cities from banning open carry laws and allows teachers and school administrators acting as school protection officers to carry firearms. One of the bill's sponsors said the purpose of it was to protect the rights of gun owners who have earned the open-carry privilege.

Following passage of the legislation, Missouri will be joining 20 other US states that allow the carrying of firearms in public. Since the shooting of 20 students and six adults at a elementary school in Newton, Connecticut, in 2012, 'liberal' states such as New York, California and Connecticut have tightened gun control while some Republican-controlled state have made access to guns easier.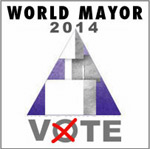 26 mayors from across the world are competing for this year's World Mayor Prize. VOTE FOR THE WINNER NOW

World news

Local elections

News from Europe

News from North America
News from Latin America
News from Asia and Australia
News from Africa
The 2011 London riots
Urban events