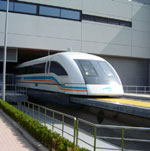 The Transrapid in Shanghai, one of the best known exapmples of Sino-Germany cooperation (Photo: Jian Shuo Wang)



FRONT PAGE
SiteSearch
About us
Directories

Cologne's China Offensive
Global Cities Index
Best European business cities
Europe's top city brands

Gallup's Soul of the City
Cologne City Hall
Mayor of Cologne
World's top shopping streets
Most expensive cities - intro
Most expensive cities - table
Richest cities
Business stress worldwide
Business locations
Europe's richest cities
German business cities


City Mayors reports news from towns and cities around the world. Worldwide | Elections | North America | Latin America | Europe | Asia | Africa | Events |




Mayors from The Americas, Europe. Asia, Australia and Africa are competing for the annual World Mayor Award. More




City Mayors ranks the world's largest as well as richest cities and urban areas. It also ranks the cities in individual countries, and provides a list of the capital cities of some 200 sovereign countries. More




City Mayors reports political events, analyses the issues and depicts the main players. More




City Mayors describes and explains the structures and workings of local government in Europe, The Americas, Asia, Australia and Africa. More




City Mayors profiles city leaders from around the world and questions them about their achievements, policies and aims. More




City Mayors deals with economic and investment issues affecting towns and cities. More




City Mayors reports on how business developments impact on cities and examines cooperation between cities and the private sector. More




City Mayors describes and explains financial issues affecting local government. More




City Mayors lists and features urban events, conferences and conventions aimed at urban decision makers and those with an interst in cities worldwide. More




City Mayors reports urban environmental developments and examines the challenges faced by cities worldwide. More




City Mayors reports on and discusses urban development issues in developed and developing countries. More




City Mayors reports on developments in urban society and behaviour and reviews relevant research. More




City Mayors deals with urban transport issues in developed and developing countries and features the world's greatest metro systems. More




City Mayors examines education issues and policies affecting children and adults in urban areas. More




City Mayors investigates health issues affecting urban areas with an emphasis on health in cities in developing countries. More




City Mayors examines the importance of urban tourism to city economies. More




City Mayors examines the contributions history and culture make to urban society and environment. More




City Mayors describes the history, architecture and politics of the greatest city halls in the world. More




City Mayors invites readers to write short stories about people in cities around the world. More




City Mayors questions those who govern the world's cities and talks to men and women who contribute to urban society and environment. More




City Mayors profiles national and international organisations representing cities as well as those dealing with urban issues. More




City Mayors reports on major national and international sporting events and their impact on cities. More




City Mayors lists cities and city organisations, profiles individual mayors and provides information on hundreds of urban events. More



Cologne starts China Offensive
to attract tourists and business
By Gregor Gosciniak, European Editor
October 2005: The City of Cologne together with the Cologne Tourist Board, the Cologne Trade Fair, the Cologne/Bonn Airports and the Cologne Chamber of Commerce have embarked on a joint initiative to attract more Chinese companies and visitors to the city. Cologne hopes to double the number of Chinese business investors as well as to increase the number of tourists from China. The intention is to strengthen Cologne's role as a gateway to Germany and Europe for Chinese tourism and business.

China is already in the top ten of Germany's trade partners. It is Germany's 10th most important export market and ranks sixth as an overseas supplier of goods and services to Germany. One of the best-known examples of Sino-German cooperation is the Transrapid maglev train, which links Shanghai Airport with the city centre. But Germany is no longer just an interesting market for Chinese companies, it has also become one of China's most favoured investment location.

A study by the China Academy of International Trade and Economic Cooperation shows that Germany has risen to second place, behind the United States, as the second most important target country for overseas investment. Furthermore, China is the most rapidly growing tourism outgoing market - and in recent years Cologne has been especially able to profit from this. Cologne has a tight-knit Chinese network, very high competence levels relating to China, and as a city it appreciates having strong partners at its side. The plan envisages:

• More tourists from China being encouraged to visit Cologne and so increase an awareness of the city when they return home.
• Increased revenues for Cologne's hotel and catering industry.
• Strengthening Cologne's as a centre of trade with China.
• Attracting more Chinese investment Cologne.

Cologne benefits from Chinese tourist boom
Over the past five years the numbers of Chinese tourists coming to Cologne has grown rapidly. Last year the Cologne Tourist Board reported an increase of 65 per cent in the number of nights stayed and an increase of 75 per cent in the number of guest arrivals. The growth of Chinese tourism can be attributed to targeted measures undertaken by the Cologne Tourist Board, including the distribution of information in Chinese and the successful training of Chinese tour guides in Cologne.

Also of help was the Second Travel Fair for the China Incoming Market, which took place in Cologne from 3-4 January 2004, and the joint marketing campaign in Asia promoting the nine largest German cities under the theme of the 'Magic Cities of Germany'.

Furthermore, tax-free shopping in Germany, where visitors from non-EU states can have VAT refunded, has proved to be a special attraction for Chinese tourists. This system is particularly relevant for Cologne as a tourist destination. Chinese visitors are already the number one non-EU shopper in Cologne, followed by visitors from Russia. In terms of numbers, Chinese visitors account of 25.5 per cent of non-EU shoppers and, more importantly, are responsible for 51 per cent of spending by visitors from outside the European Union. Their favourite purchases include watches and jewellery, clothing and leather goods.

Cologne's efforts to make visitors from China welcome has won praise from the tourist industry. The Chinese travel journal 'Travel and Trade in Europe' praised the city for training Chinese tour guides it specially published city map for Chinese tourists. There are numerous other publications aimed at Chinese tourists and business people. Cologne's Tourist Board produced a Chinese version of its brochure 'Cologne – The City' and a mini language guide. As long ago as 1995, Cologne's economic promotion department produced a marketing guide to Cologne with practical tips for Chinese companies. Together with the Cologne Chamber of Commerce, it has published an investment guide that informs Chinese companies on all aspects of setting up business in Germany.

Cologne Trade Fair
The Cologne Trade Fair is already very active in China. It set up subsidiaries in Peking and Hong Kong in 2002 and its branches in Shanghai and Guangzhou maintain four offices to promote inward and outward-bound business with China. Cologne Trade Fair is keen both on to attract Chinese decision-makers to trade fairs in Cologne and to sell successful trade fair concepts to China.

The local teams of The Cologne Trade Fair have been successful in assisting Chinese visitors to Cologne fairs. In 2004, more than 3,000 Chinese fair visitors came to Cologne, the most international fair location in the world. Furthermore, with 2,106 companies exhibiting last year, Cologne is one of the most attractive fair locations in Europe for Chinese visitors.

Cologne Chamber of Commerce
The Cologne Chamber of Commerce enthusiastically supports the city's China Offensive. As the primary Chamber of Commerce for business with China in North-Rhine Westfalia, it informs and advises German companies on the Chinese market. It is also the main contact for a number of Chinese economic delegations seeking business contacts in Germany. In close cooperation with the German-Chinese Economic Union, the Cologne Chamber of Commerce has three Chinese-speaking specialists with competence in Chinese business. They act as guides for Chinese companies and support them in their entry into the German market.

Another objective of China Offensive is to use the potential in the growing number of delegations, trade fair visitors, exhibitors, tourists and students from China to present Cologne as an attractive location at the heart of Europe. The Cologne Chamber of Commerce alone welcomes 20 to 30 economic delegations annually from China and organises a large number of specialist seminars to address all aspects of Chinese business and tourism.

Cologne/Bonn Airport
With passenger growth of 56 per cent over the past two years, Cologne/Bonn is the fastest growing airport in Germany. In 2004, 8.4 million passengers took off and landed. The figure for 2005 is expected to exceed nine million passengers, with 60 airlines serving 140 destinations. The growth in passenger numbers is mainly down to the popularity of low-cost carriers. Cologne/Bonn has become Germany's busiest airport for budget airlines. Some 67 German and European destinations are offered at budget prices. But the airport has also the region's only intercontinental runway which strengthens its role as a hub, connecting regional with intercontinental flights.

Traditional links with China
Cologne has a long tradition of cooperating with China, its China Offensive being its latest initiative. The German Asia Pacific Association has been contributing to the exchange between the two countries for a long time with events such as China Day. Furthermore, Cologne University has long been involved with courses in modern China studies.

According to a 2004 study by North-Rhine Westfalia, there are around 100 Chinese companies in Germany's most populous state, 50 of them in Colonge. Among them is the European headquarter of one of the most important Chinese export companies, Genertec Europe TEMAX.

The twin city partnership established in 1987 with the Chinese capital Beijing plays a central role. The Jin Song Vocational School (catering school) in Beijing and the catering school of the Catering Guild in Cologne have been cooperating successfully for some time. In the area of traditional Chinese medicine the clinics of the city of Cologne and the Xi Yuan Clinic in Peking are cooperating.

But Cologne's links to China go back much further. The first documented meetings took place in the Middle Ages. The most famous of them was with the Cologne mathematician, astronomer and theologian, Johann Schall von Bell, who was honoured in Peking, being named Mandarin of the highest order.