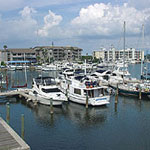 Florida's metro area of Palm Bay-Melbourne has been named as top job creator in the US




FRONT PAGE
SiteSearch
About us
Directories

US metro economies 2011
Stimulus package for US cities
US cities in crisis - for now
Real estate USA
US metro economies 2006
US subprime mortgage crisis
US metro employment
Florida cities power ahead
US urban homelessness
Safest US cities
US metro agenda
Urban poverty in the US
Sex in the City of Chicago
US cities in fiscal crisis
US mayoral elections 2005
US local government


City Mayors reports news from towns and cities around the world. Worldwide | Elections | North America | Latin America | Europe | Asia | Africa | Events |




Mayors from The Americas, Europe. Asia, Australia and Africa are competing for the annual World Mayor Award. More




City Mayors ranks the world's largest as well as richest cities and urban areas. It also ranks the cities in individual countries, and provides a list of the capital cities of some 200 sovereign countries. More




City Mayors lists and features urban events, conferences and conventions aimed at urban decision makers and those with an interst in cities worldwide. More




City Mayors reports political events, analyses the issues and depicts the main players. More




City Mayors describes and explains the structures and workings of local government in Europe, The Americas, Asia, Australia and Africa. More




City Mayors profiles city leaders from around the world and questions them about their achievements, policies and aims. More




City Mayors deals with economic and investment issues affecting towns and cities. More




City Mayors reports on how business developments impact on cities and examines cooperation between cities and the private sector. More




City Mayors describes and explains financial issues affecting local government. More




City Mayors reports urban environmental developments and examines the challenges faced by cities worldwide. More




City Mayors reports on and discusses urban development issues in developed and developing countries. More




City Mayors reports on developments in urban society and behaviour and reviews relevant research. More




City Mayors deals with urban transport issues in developed and developing countries and features the world's greatest metro systems. More




City Mayors examines education issues and policies affecting children and adults in urban areas. More




City Mayors investigates health issues affecting urban areas with an emphasis on health in cities in developing countries. More




City Mayors examines the contributions history and culture make to urban society and environment. More




City Mayors examines the importance of urban tourism to city economies. More




City Mayors describes the history, architecture and politics of the greatest city halls in the world. More




City Mayors invites readers to write short stories about people in cities around the world. More




City Mayors questions those who govern the world's cities and talks to men and women who contribute to urban society and environment. More




City Mayors profiles national and international organisations representing cities as well as those dealing with urban issues. More




City Mayors reports on major national and international sporting events and their impact on cities. More




City Mayors lists cities and city organisations, profiles individual mayors and provides information on hundreds of urban events. More


Even hurricane seasons can't stop
Florida cities from powering ahead
A report by the Milken Institute
25 February 2006: For the second year in a row, Florida's cities have been named as the top job-creating metropolitan areas in the US. Even severe hurricane seasons could not stop Florida's growth trends. The state's metro areas hold not just the America's top three slots, but five of its top six and 12 of its top 30 places.

According to the Milken Institute Best Performing Cities Index, a measurement of where jobs are being created in America, the top three US metro areas are in Florida, led by this year's top-ranked metro, Palm Bay-Melbourne-Titusville, followed by last year's top scorer, Cape Coral-Fort Myers, and Naples-Marco Island, in third place.

The Palm Bay-Melbourne-Titusville area is located near the John F. Kennedy Space Center and has a diversified economy with many aerospace and defence-related industries, as well as space-related tourism and a growing number of retirees.

Ross DeVol, the Institute's director of Regional Economics and the report's lead author told City Mayors that Florida was creating jobs at a prodigious rate. "It has all the makings of a job-creating machine: good weather, low costs, a growing population, a strong tourism industry and little heavy manufacturing," he added.

The 2005 winners have similar characteristics: strong and growing service sectors, a robust recovery in tourism, growing populations and an increase in the number of retirees. As evidence, six metros in the top 20 come from the American Southwest, including three in California (Riverside, Santa Barbara and Santa Ana) and two in Arizona (Tucson and Phoenix). The other is Las Vegas.

By comparison, the Midwest has none. The top-rated Midwest metro is Madison, Wisconsin, at 35th. Nine of the bottom 10 spots on the index were from the Midwest – five from Michigan and four from Ohio – reflecting the region's troubled manufacturing sector. Flint, Michigan, is at the bottom at No 200.

The top 10 performers (with 2004 ranking in brackets) of the 200 largest metros:
1 Palm Bay-Melbourne-Titusville, Florida (31)
2 Cape Coral-Fort Meyers, Florida (1)
3 Naples-Marco Island, Florida (15)
4 McAllen-Edinburg-Mission, Texas (18)
5 Deltona-Dayton Beach-Ormond Beach, Florida (5)
6 Orlando-Kissimmee, Florida (29)
7 Washington-Arlington-Alexandria, DC, Virginia, Maryland. (11)
8 Fayetteville-Springdale-Rogers, Arkansas (7)
9 Fort Lauderdale-Pompano Beach-Deerfield Beach, Florida (9)
10 Riverside-San Bernardino-Ontario, California (8)

Big-cities rankings: Thanks to the presence of the federal government and a dramatic increase in the growth of technology firms in the region, the Washington, D.C. metropolitan area is the highest ranked of America's largest 10 cities, at No. 7, followed by Riverside-San Bernardino-Ontario, Calif. (10) and Phoenix-Mesa-Scottsdale, Ariz. (15).

Small-cities rankings: In what amounts to a clean sweep, another Florida metro – Fort Walton Beach-Crestview-Destin – also ranked No. 1 on the Institute's separate listing of America's smallest 179 metros, followed by Bend, Ore. (2), and Prescott, Ariz. (3).

The biggest movers from last year were Bremerton-Silverdale, Wash., which moved up 104 places (122nd to 18th), and Newark-Union, N.J.-Penn., which dropped 101 spots (39th to 140th).

Because of changes made to the geographic definitions of metropolitan statistical areas and metropolitan divisions by the Office of Management and Budget, this year's index has 379 metros – 61 more than last year. Many of the boundaries have changed, which can make comparisons to last year's ranking difficult in some cases.

The index ranks U.S. metros based on their ability to create and sustain jobs. It includes both long-term (five years) and short-term (one year) measurements of employment and salary growth. There are also four measurements of technology output growth, which are included because of technology's crucial role in regional economic growth.