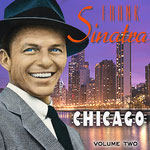 'Chicago is my kind of town' sung by Frank Sinatra is probaly the best-known song about the city




FRONT PAGE
About us




Songs for American cities
American museums
From railroad station to theatre
City Brand Chicago
Historic cities: North America

City Halls: USA
| Boston | Chicago | Houston | New York | Pittsburgh | Philadelphia | San Francisco | Seattle |




Worldwide | Elections | North America | Latin America | Europe | Asia | Africa |






















Songs written for
American cities
By Robert O'Connor and Alexander Moore
2 January 2014: It is said there is a song for every city in America. While some songs never got much further than the city limits others became international hits. Gerard Kenny's 1978 ode to his hometown 'New York, New York - So Good They Named It Twice' spelled the re-birth of America's largest metropolis after it almost went bankrupt in 1975 and one year after a city-wide blackout shut it down for 25 hours. The song 'If you're going to San Francisco, be sure to wear some flowers in your hair' sung by Scott McKenzie in 1967 became the anthem for the worldwide flower power movement. On the other hand, the song 'Stand Up and Tell Them You're From Pittsburgh' attracted ridicule because it was actually originally written for Detroit: 'Stand Up and Tell Them You're From Detroit'.

Starting with Memphis, New Orleans, Chicago and New York City, City Mayors' North American writer Robert O'Connor and arts correspondent Alexander Moore are compiling a register of songs written about and for American cities. More cities and songs will be added during the coming months. Readers are also invited to suggest songs and cities.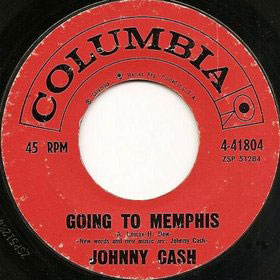 Memphis
Memphis, Tennessee is reputed to be mentioned in more songs than any other city in the world, "Walking in Memphis" by Marc Cohn is the one that probably springs to most people's minds, whether it is the original or the Cher cover version. Name a great singer or band and chances are there is a mention of Memphis in one of their songs.

It is said to be the birthplace of not only Rock 'n' Roll, but before that, the Blues – one of America's most enduring music forms. Beale Street, in Downtown Memphis is central to this music and its history. Workers from the cotton fields would come to Beale Street at weekends looking for good times and good music, bringing with them chanting songs called "field hollers." W.C. Handy – the Father of Blues was the first to record these songs and some consider his song, "Memphis Blues" the first Blues song to be published in America.

Other notable artists who played on Beale Street include: Louis Armstrong, Howlin' Wolf, Muddy Waters, Albert King, Memphis Minnie, B. B. King, Rufus Thomas and Rosco Gordon.

Of course, you cannot write about music from Memphis and not mention one of the biggest and most famous names in music history – Elvis Presley. As a young man he would pester the clubs and bars along Beale Street to let him in, where he would stay all night and listen to the performers, absorbing the styles and essence of the music he heard there. Elvis took what he learned from these musicians and recorded his first single, "That's All Right Mama" at Sam Philips' Sun Studio.

During the 1950s many then unknown artists recorded at Sun Studio and went on to write songs about Memphis; "Back to Memphis" Chuck Berry, (also covered by The Beatles), "Mile Out of Memphis" Carl Perkins, "Going to Memphis" Johnny Cash, and "Memphis Beat" by Jerry Lee Lewis.

In 1968 Dusty Springfield, England's reigning 'soul queen' was flown to Memphis to record what was to be her landmark album, "Dusty In Memphis" at the American Sound Studio – where many of the great soul singers she so admired had recorded before her.

Memphis continues to inspire musicians of different genres from all over the world, from rap – "M.E.M.P.H.I.S." by Three Six Mafia, (themselves Memphis natives), to modern country singers – "100 Miles from Memphis" by Sheryl Crow. It would seem remiss not to mention a few more songs; The Rolling Stones recorded, "Honky Tonk Woman," while Bob Dylan sang, "Stuck Inside of Mobile with the Memphis Blues Again." There is also Paul Simon's "Graceland" and "Cities" by Talking Heads.

The list just keeps growing, perhaps because of what music means to Memphis, or even, and maybe more importantly what Memphis means to music. Eloquently summed up by Radio announcer, Nat D. Williams, the first black radio announcer in Memphis. Writing about Beale Street for Memphis World in 1945: "Come what may, there will always be a Beale Street, because Beale Street is a spirit … a symbol … a way of life … Beale Street is a hope." (Story by Alexander Moore)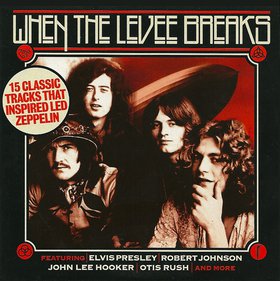 New Orleans
It makes sense to start the series 'Songs for American cities' with New Orleans, the birthplace of jazz. Back in the 1910s the city played host to French, Creole, African and Southern cultures. African rhythms and devices like call and response were combined with European musical ideas brought over by the French to make jazz. Bands would play old favorites, some of them held over from minstrel shows where white performers performed in blackface.

The 1927 Mississippi flood has been the focus of several songs, like 'When the Levee Breaks,' by Kansas Joe McCoy and Memphis Minnie. Led Zeppelin famously covered it for their fourth album.

Randy Newman, who grew up in New Orleans, has written about the flood as well in 'Louisiana 1927.' The early funk group The Meters wrote 'Mardi Gras Mambo,' and 'Talkin' Bout New Orleans' inspired by their hometown. Allen Toussaint produced their work along with Labelle's hit 'Lady Marmalade,' written by Bob Crewe after visiting New Orleans.

Many of musicians from elsewhere have paid tribute to New Orleans in their songs. Bob Dylan's 'Blind Willie McTell,' and 'Bob Dylan's New Orleans Rag' come to mind. 'Mr. Tambourine Man,' is rumored to be inspired by a visit to Mardi Gras he paid in 1964.

Hoagy Carmichael, one of the great American songwriters, wrote 'New Orleans' in 1932. He wrote it six years after starting his songwriting career, where he wrote songs that many New Orleans musicians played after they moved north. (Story by Robert O'Connor)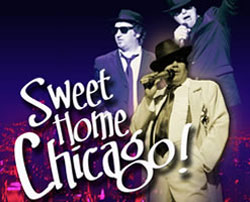 Chicago
New Orleans may have invented jazz and the blues, but they moved to Chicago to before being ingrained in America's musical consciousness. This happened because of the great migration of African-Americans from the south to the industrial north in the 1920s, escaping lynchings and discrimination and heading toward the promise of work and safety. And they brought their music with them, settling in the industrial cities of the Midwest like Detroit and Chicago.

Chicago, by the mid 1920s, was where most of the jazz greats had relocated. Louis Armstrong, King Oliver, Bix Biederbeck and Jelly Roll Morton all moved there from New Orleans, while Thomas Dorsey, the father of Gospel music, moved there from Georgia.

'New York, New York' might be Frank Sinatra's most famous tune, but Frank had two for Chicago from two Rat Pack movies. 'My Kind of Town' is the more famous one, from 'Robin and the 7 Hoods.' The other is 'Chicago (that Toddlin' Town)' from his film 'The Joker is Wild.' Both films are gangster movies set in Chicago, though they were filmed in California.

Mayor Richard Daley banned filming in Chicago during his time as mayor because he was worried that filmmakers would only make gangster films. When he died in 1976, the ban was lifted and the first film made there, 'The Blues Brothers' celebrated the city. The band was a comedy sketch done by John Belushi and Dan Aykroyd on Saturday Night Live that morphed into a real band. If there's one song that everyone in Chicago knows it's 'Sweet Home Chicago,' by legendary bluesman Robert Johnson, though its best known through its cover by the Blues Brothers.

More recently, Sufjan Stevens featured the city prominently in his 2005 concept album 'Illinois.' It's also featured in the songs of native artists like Wilco and Kanye West. (Story by Robert O'Connor)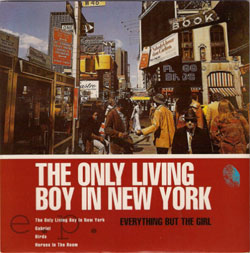 New York City
New York is the cultural nerve center of America. It's the home of its musical theater and has always had a prominent place in its musical history. So it only makes sense that there are hundreds of songs written about it. The most famous of them, of course, is 'New York, New York,' sung by Frank Sinatra, which is played in Times Square every New Years after the ball drops.

'New York, New York' is also the name of a song from the musical 'On the Town' by Leonard Bernstein, who also wrote the music for 'West Side Story,' which took the story of Romeo and Juliet and put it between two New York gangs, one Italian the other Puerto Rican. Other famous musical that feature the city prominently are 'Guys and Dolls,' 'Thoroughly Modern Mille,' 'Hair,' 'Annie' and 'Rent.'

Another song closely associated with the city is 'On Broadway,' by four famous songwriters: Barry Mann, Cynthia Weil, Jerry Lieber and Mike Stoller. The song has topical references about the Broadway of the 1960s where Times Square was not the tourist draw it is today. Phil Spector collaborated with Lieber and write two songs about Harlem, 'Spanish Harlem,' and 'There is a Rose in Spanish Harlem.'

Harlem, and its eponymous renaissance in the 1920s, inspired several songs around the neighborhood and its attractions. Duke Ellington wrote many of them, including 'Cotton Club Stomp,' 'Drop Me Off in Harlem,' and 'Savoy Strut.' His longtime collaborator Billy Straythorn wrote, 'Take the A-Train' his signature tune, after Duke gave him directions on how to get to Harlem. The Savoy Ballroom in Harlem played host to many jazz greats who wrote songs about it, like 'Stompin' at the Savoy,' (Benny Goodman) and 'Sunday at the Savoy' (Count Basie).

Folk musicians have written about the city since it's heyday as a mecca of the genre in the 60s. Starting with Woody Guthrie's 'New York Town' and continued by Bob Dylan in his 'Desolation Row,' 'Just Like Tom Thumb's Blues' and 'Positively 4th Street' (which might also be about 4th street in Minneapolis, one of the places he hung out as a student). Paul Simon, a native to the city, wrote many songs early in his career about the city and made them famous as a member of Simon and Garfunkel: 'The Only Living Boy in New York,' 'The Boxer' and 'The 59th Street Bridge song (Feelin' Groovy).' The 59th street Bridge is better known as the Queensboro Bridge connecting Manhattan to Queens. (Story by Robert O'Connor)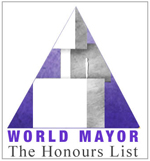 WORLD MAYOR
PRIZE 2018
Nominate exceptional women mayors for the World Mayor Prize

The 2018 World Mayor Project is dedicated to women in local government. It features the achievements of women mayors from across the world and will honour the best of them.

Please nominate your candidate now

Women have fought prejudice and struggled for equal rights and opportunities for hundreds of years. They did it with courage and resolve. In the 20th and early 21st centuries, women have achieved success in many spheres previously reserved to or monopolised by men, but their contributions are still often undervalued and their potential not recognised enough. Only some 20 per cent of the world's mayors are women.

The 2018 World Mayor Project aims to encourage more women to consider a career in local government and stand for political office.

Please nominate
exceptional women
mayors for the 2018
World Mayor Prize
and honours.