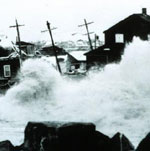 The damage caused by coastal flooding could rise to $35 trillion by 2070




FRONT PAGE
SiteSearch
About us
Directories

Coastal floods threaten cities
Japan post-tsunami development
Risks to US cities
Greenhouse gas emissions
Urban ecological footprint
Scottish Green energy
Cities and biodiversity
Cities at risk of flooding
Cities' future
Issues facing megacities
Africa's water crisis
Tsunamis
Liveable cities
World's most polluted places
Urban development in Asia
Urban Africa
Urban pollution
World Urban Forum
US built environment in 2030


City Mayors reports news from towns and cities around the world. Worldwide | Elections | North America | Latin America | Europe | Asia | Africa | Events |




Mayors from The Americas, Europe. Asia, Australia and Africa are competing for the annual World Mayor Award. More




City Mayors ranks the world's largest as well as richest cities and urban areas. It also ranks the cities in individual countries, and provides a list of the capital cities of some 200 sovereign countries. More




City Mayors reports political events, analyses the issues and depicts the main players. More




City Mayors describes and explains the structures and workings of local government in Europe, The Americas, Asia, Australia and Africa. More




City Mayors profiles city leaders from around the world and questions them about their achievements, policies and aims. More




City Mayors deals with economic and investment issues affecting towns and cities. More




City Mayors reports on how business developments impact on cities and examines cooperation between cities and the private sector. More




City Mayors describes and explains financial issues affecting local government. More




City Mayors lists and features urban events, conferences and conventions aimed at urban decision makers and those with an interst in cities worldwide. More




City Mayors reports urban environmental developments and examines the challenges faced by cities worldwide. More




City Mayors reports on and discusses urban development issues in developed and developing countries. More




City Mayors reports on developments in urban society and behaviour and reviews relevant research. More




City Mayors deals with urban transport issues in developed and developing countries and features the world's greatest metro systems. More




City Mayors examines education issues and policies affecting children and adults in urban areas. More




City Mayors investigates health issues affecting urban areas with an emphasis on health in cities in developing countries. More




City Mayors examines the importance of urban tourism to city economies. More




City Mayors examines the contributions history and culture make to urban society and environment. More




City Mayors describes the history, architecture and politics of the greatest city halls in the world. More




City Mayors invites readers to write short stories about people in cities around the world. More




City Mayors questions those who govern the world's cities and talks to men and women who contribute to urban society and environment. More




City Mayors profiles national and international organisations representing cities as well as those dealing with urban issues. More




City Mayors reports on major national and international sporting events and their impact on cities. More




City Mayors lists cities and city organisations, profiles individual mayors and provides information on hundreds of urban events. More



Calcutta and Miami most at risk
from coastal flooding by 2070
A report by the OECD, edited by Sven Krüger
6 December 2007: The impact of climate change and urban development could more than triple the number of people around the world exposed to coastal flooding by 2070, says a report by the OECD. Miami is the most exposed city today and will be for the foreseeable future. By 2070, eight of the most exposed cities will be in Asia. The most exposed city in terms of population will be Kolkata (Calcutta), while Miami will be most vulnerable in terms of infrastructure assets.

Ranking port cities with high exposure and vulnerability to climate extremes finds that around 150 million people could be exposed to a 1 in 100 year coastal flood event by 2070, up from 40 million today. The estimated financial impact of such an event would also rise US$35 trillion by 2070, up from $3 trillion today.

OECD Secretary-General Angel Gurría emphasised the need for countries to act now to address the economic challenge of climate change. "Climate change is already happening, and concerted action is needed now to prevent its worst impacts" he said. To tackle it, "a range of economic policy options is available and political commitment is needed to implement them."

The OECD study analyses the exposure of people and property and infrastructure to a 1-in-100 year flood event in over 130 key port cities worldwide. A 1-in-100 year flood event is a commonly accepted risk assessment standard. The study aims to help policy makers determine where to focus adaptation strategies to climate extremes and to understand the potential benefits of mitigation policy. It is the first in a series of OECD reports looking at the economic impact of climate change on cities.

In its estimate of the impact of climate change, the study assumes mean sea level rise of 0.5 meters by 2070. This estimate includes the contributions from melting ice sheets that have proved important over recent decades and is consistent with a medium to high risk scenario.

Mitigation strategies will slow and limit the exacerbating effects of climate change on coastal flood risk, the report notes. This will bring precious time for cities to implement adaptation measures. Studies show that putting effective coastal defences in place can take 30 years or more. Adaptation will have to move to the top of the policy agenda today if it is to make a difference tomorrow.

Around half of the total population exposure to coastal flooding caused by storm surge and damage from high winds is contained in just ten cities today. Mumbai has the highest number of people exposed to coastal flooding. But by 2070, Kolkata (Calcutta) will be the most vulnerable, with the exposed population expected to increase over seven times to more than 14 million people.

Over the coming decades, the unprecedented growth and development of the Asian mega-cities will be a key factor in driving the increase in coastal flood risk globally. In terms of population exposure, Kolkata is closely followed by Mumbai, Dhaka, Guangzhou, Ho Chi Minh City, Shanghai, Bangkok and Rangoon (Myanmar). Miami is in ninth place and would be the only top ten city in a currently developed country, while Hai Phong in Vietnam is ranked tenth.

The cities with the highest value of property and infrastructure assets exposed to coastal flooding today are primarily in developed countries. Miami is the most exposed city today and will remain so in 2070, with exposed assets rising from approximately US$400 billion today to over US$3.5 trillion. By 2070, eight of the most exposed cities will be in Asia. Guangzhou is the second most exposed city in terms of assets, followed by New York, Kolkata, Shanghai, Mumbai, Tianjin, Tokyo, Hong Kong, and Bangkok, respectively.