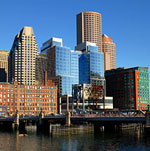 Boston is losing its labour force...





FRONT PAGE
Site Search
About us | Quiénes somos |
A propos de nous | Über uns |
Mayor Monitor
Directories
Events
Debate



US cities' legal powers
Corrupt US mayors
US 2013 mayoral elections
US 2012 mayoral elections
Power relations in US cities
US abortion debate
US Mayors
US local government fragmentation
Interlocal cooperation
Politically neglected US cities
Mayors and political parties
Elected US mayors
For and against term limits
Mayors for US presidency
US local government
Rochester empowers people
Council manager v Strong mayors
Council managers in the US
Local government mergers
NC local government finance
Municipal bonds
US local government
Federated local government
USA: Demolition as planning tool


City Mayors reports news from towns and cities around the world. Worldwide | Elections | North America | Latin America | Europe | Asia | Africa | Events |




Mayors from The Americas, Europe. Asia, Australia and Africa are competing for the annual World Mayor Award. More




City Mayors ranks the world's largest as well as richest cities and urban areas. It also ranks the cities in individual countries, and provides a list of the capital cities of some 200 sovereign countries. More




City Mayors reports political events, analyses the issues and depicts the main players. More




City Mayors describes and explains the structures and workings of local government in Europe, The Americas, Asia, Australia and Africa. More




City Mayors profiles city leaders from around the world and questions them about their achievements, policies and aims. More




City Mayors deals with economic and investment issues affecting towns and cities. More




City Mayors reports on how business developments impact on cities and examines cooperation between cities and the private sector. More




City Mayors describes and explains financial issues affecting local government. More




City Mayors lists and features urban events, conferences and conventions aimed at urban decision makers and those with an interst in cities worldwide. More




City Mayors reports urban environmental developments and examines the challenges faced by cities worldwide. More




City Mayors reports on and discusses urban development issues in developed and developing countries. More




City Mayors reports on developments in urban society and behaviour and reviews relevant research. More




City Mayors deals with urban transport issues in developed and developing countries and features the world's greatest metro systems. More




City Mayors examines education issues and policies affecting children and adults in urban areas. More




City Mayors investigates health issues affecting urban areas with an emphasis on health in cities in developing countries. More




City Mayors examines the importance of urban tourism to city economies. More




City Mayors examines the contributions history and culture make to urban society and environment. More




City Mayors describes the history, architecture and politics of the greatest city halls in the world. More




City Mayors invites readers to write short stories about people in cities around the world. More




City Mayors questions those who govern the world's cities and talks to men and women who contribute to urban society and environment. More




City Mayors profiles national and international organisations representing cities as well as those dealing with urban issues. More




City Mayors reports on major national and international sporting events and their impact on cities. More




City Mayors lists cities and city organisations, profiles individual mayors and provides information on hundreds of urban events. More


Local as well as state government must
address the issues facing large US cities
By Mayraj Fahim, Local government adviser*
12 February 2008: The state of Massachusetts is rapidly losing its labor force through migration. The problem, which peaked last year, is a lack of affordable homes – with Boston being the primary engine in this human 'hemorrhage'. Similar population shifts, with Massachusetts representing the most extreme example, are driven by a continuing need for suitable housing. The Great American Migration – a Forbes article in July last year – observed: "If jobs and strong local economies were the sole motivators, Los Angeles would not be hemorrhaging population at a faster rate than Detroit, and Chicago would not be losing people more quickly than Pittsburgh."

Obtain the full version of this article free of charge

It continued: "The current migration trend in America is towards localities where there are jobs as well as housing affordability. Of these regions, the Phoenix area was the only one where the median home price was above the national average; but still less than the expensive areas bleeding migrating populations from the Northeast, West, and Midwest."

Previously, in January 2007, in a Christian Science Monitor article entitled Too prosperous, Massachusetts is losing its labor force, it was stated: "Welcome to Massachusetts, where the jobs are cutting edge, the incomes are high - and the workers are leaving. Massachusetts is the only state to suffer from a shrinking labor force in recent years, according to a recent study."

Massachusetts has seen a 50 per cent rise in outward migration in the decade after the 1990s, even though that was a period when it suffered great economic distress, as pointed out by a US CENSUS demographer in a CCN Money article in April, 2006, where it was headlined: "Housing Prices Put Americans on the Move". It is worth noting here that the Brookings Institution published a report focusing on New York City's depleting middle class entitled "The Middle Class Is Missing (New York)". However, with the housing bubble bursting and bringing down prices, there might be an easing of the pressure that has driven people away from regions where house prices are high – such as the Boston metro area.

Harvard Professors Gerald E. Frug and David J. Barron are publishing works that both focus on Boston and its metro region. These include a report for the Boston Foundation (one of America's oldest and largest community foundations) called Boston Bound: A Comparison of Boston's Legal Powers with Those of Six Other Major American Cities, and a book on the same theme entitled: City Structures. Their essential focus is on the subject of home rule powers with a comparative study of Boston and six other major American cities. Considering the plight of the Boston region, through the medium of the recent publications of these two professors, this serves as a good springboard for discussing the evolving dynamics of metropolitan America as well as highlighting the enduring conundrum of city economies - their competition with one another, city-regional relationships, intrastate and interstate competition.

Boston Bound
In Boston Bound, as stated in the Executive Summary, the main thesis of the Frug and Barron co-authored report is that "the City of Boston lacks the power that other major American cities enjoy to shape its own future. This conclusion derives from an extensive and unprecedented review of Boston's legal powers compared with those of six other major American cities: Atlanta, Chicago, Denver, New York City, San Francisco, and Seattle."

It is their view that the "constraining legal structure that now governs Boston forces the city to rely on a narrow revenue base, limits the city's ability to control its own expenditures, and distorts the city's efforts to plan. It also places the city at a competitive disadvantage at a time when all major cities are looking to deploy as many tools as possible in order to secure their economic future." In short, the report raises the subject of how the powers of a city may affect its fortunes and its ability to plan for the vision it chooses for itself. The report considers the four possibilities for Boston. These are to become a global city (one that develops its links to the global economy); a regional city (one that relates to its neighboring suburbs); a tourist city (seeking to attract visitors from around the world); or a middle class city (focused on its residents without consideration of other factors such as its regions or the outside world) - and how its legal limits (home rule powers) affect those four possibilities.

In another report the two authors discuss the limits of home rule in Massachusetts. [See Dispelling the Myth of Home Rule: Local Power in Greater Boston.] In this report (a complement to the report about Boston) a key finding was this: "Municipalities in the Boston metropolitan region have nothing like - and, equally importantly, do not feel like they have anything like - home rule in the local autonomy sense of the term." The final conclusion of the report on Boston is that state-imposed limits constrain the city's ability to achieve any of the possibilities considered. [See: "Boston Bound"]. The authors discuss the legal regime at length to indicate that (in the case of both the specific laws pertaining to Boston and general laws applicable to all state cities and towns) it is out-of-date.

New York observers think the city has own constraints versus the state
However, New York, compared in the Boston report as an example contrasting with Boston, is seen by concerned New Yorkers as having similar issues. In a January, 2001, article in the Gotham Gazette (a publication of the Citizens Union Foundation of the City of New York, a governance watchdog group concerned with issues confronting New York City) by Alan Rothstein entitled The New York State Legislature: How Albany Controls the City, he writes pertinently: "The state's authority over the city derives from the basic notion that cities are creations of the state, very much like corporations. They have charters, but only have the powers the state assigns to them. There is a Municipal Home Rule Law, which gives cities certain authority, and there are supposed limitations on actions the Legislature can take with regard to individual cities. But the state can easily sidestep those requirements and do virtually whatever it wants."

He continues: "Thus, the city has little power to control its own taxing authority, outside of the property tax. The Mayor and City Council must go hat in hand to Albany each year to beg for the right to change a tax, and often get rebuffed. On the other hand, the state can eliminate a city tax without the city's consent, as it did with the commuter tax in 1999. The state can also force city spending, such as by-passing legislation that increases benefits to retired city workers. [See: The New York State Legislature: How Albany Controls the City]. A 1999 article in The City Journal discussed the same issue of state domination in How 211 Nobodies Strangle New York and noted: "The Legislature continually hobbles it by blocking needed reforms." [See: How 211 Nobodies Strangle New York].

This perspective illustrates that state domination over issues vital to city needs is a concern evident even in a city that is seen as having fewer restrictions vis-à-vis the Boston condition.

As noted in an article in Governing magazine (a monthly whose primary audience is state and local government officials) in its January 2008 edition called Breathing Room, it is observed: "States that give localities greater leeway to raise revenue help create robust partners for investing in the future." This article mentions Massachusetts's tax and expenditure limits as an example of limitations on local units. It is certainly true that cities have constraints that limit their abilities to spend and tax as they might wish.

The need for local units to avoid fiscal crisis
There is also another side to this story and that is why these limits are there or were so imposed. For instance, in the case of New York and Boston, both had to be bailed out by the state when they got themselves into a fiscal crisis. New York was bailed out twice and its most recent state- established financial control board control role was due to expire in 2008 after being set up in 1975 - illustrating a certain concern by the state that the city might need to be bailed out again and that the state should be prepared for such an emergency. In fact, the city from 1975 to 1986 was in an active "control" period; thereafter it became dormant. In 2008 the provisions of the Enabling Act to require reinstating the control period from its dormant state is due to expire, though the Act itself will not cease until 2033 because the bonds issued to raise funds to help the city will not be paid off until then. [See: Dawn of a New Era: New York City Fiscal Policy After the Financial Emergency Act].

In the US, where local units issue bonds to support their local needs, the condition of one community can place constraints on the rest. For instance, there was a period when the Orange County (CA) default adversely affected California local units due to an exorbitant interest rate required of them as a penalty for what happened in Orange County (during the period the County initially refused to honor its General Obligation pledge on bond payments due).

In fact, in 2000, a Michigan civic body highlighted the concern regarding adverse effects on other local bodies and state residents from the fiscal crisis of local units by advocating continuous state oversight of local financial conditions to avoid this situation. It noted in its memorandum: "By continuously working with local governments, the state could assist in changing the course of those unit's finances. Based upon the experiences of other states, the likely result of such actions is tax savings for residents of those units likely to get into fiscal distress, improved management practices by officials of those units, and reduced interest costs for all Michigan residents." [See: Avoiding Local Government Financial Crisis: the Role of State Oversight].

What have local units done with their home rule powers?
The authors of the Boston report mention the superior position that Atlanta has compared with Boston's legal powers. In a 2003 review of a book about Atlanta (Atlanta: Race, Class and Urban Expansion", by Larry Keating, Temple University Press, 2001) in Ecology Law Quarterly, it was stated: "Journalists and scholars have repeatedly termed Atlanta 'sprawl's poster child', because the inequality, urban decay, and air pollution commonly associated with suburban sprawl have reached extreme forms in Atlanta." [See: Atlanta Race, Class and Urban Expansion]: The review of Keating's work is in fact focused on the role of "municipal incompetence" in relation to the situation that developed in the Atlanta region that was not of ultimate benefit to the city.

Further, in the wake of the Atlanta metro region's water deficit crisis in 2007, it was raised as a cautionary example for other Southern regions. [See: Georgia boom county offers cautionary tale]. As observed in a Tennessee newspaper: "Georgia long has left power in the hands of local government, on the theory that it gives residents more local control. But with 28 counties in the Atlanta metro area, coordination has become virtually impossible." The paper further notes: "Atlanta's extraordinary growth has overwhelmed the capacity of many local governments to meet their needs themselves. Infrastructure decisions have major consequences to neighboring communities, by dumping more cars on the road near a county line, for instance, or by reducing the efficacy of water pumps downstream."

"A lot of the problems have to do with having a certain number of cooks in the kitchen," said David Goldberg, a spokesman for Smart Growth America and an author specializing in Atlanta's growth. "This is a pretty severe drought, an unusually severe drought, but they happen," he said. In the past decade, Georgia has tried to encourage more cooperation between counties and cities in metro Atlanta by creating regional organizations, such as the Georgia Regional Transportation Authority to coordinate road construction and the Metropolitan North Georgia Water Planning District in order to plan water delivery. But the recommendations of regional organizations are often non-binding, and local officials have resisted efforts to reduce their powers. But ironically, residents leaving high cost areas such as Boston are rushing to places like Atlanta, where the planning weaknesses of local units have placed them in a different bind.

Economic winners and losers within the same state
Meanwhile, a report from the civic research group MassINC and the Brookings Institution "Reconnecting Massachusetts Gateway Cities" discusses how the prospering Boston region could better support struggling outer-ring cities. Hence, Intrastate competition means that the Boston region's loss is not a gain somewhere else in the state. As stated in a Neil Pierce article on this report published in March 2007: "Massachusetts," notes John Schneider of MassINC, "has completed one of the most successful transitions anywhere in the world from an industrial to a knowledge-based economy, but the transformation remains centered on Greater Boston - and that's the problem." Peirce's article further illustrates that between 1970 and 2005, the Boston region added 467,000 jobs, a 51 per cent gain.

But the so-called 'gateway cities' beyond this region lost about three per cent of their job bases, with the result that the Boston area currently has a per capita income 75 per cent above the gateway communities. The situation described for the lagging cities of Massachusetts could be one relating to the state of secondary cities in other states, such as New York. [See also: The State Role in Revitalizing America's Older Industrial Cities].

Growing fiscal challenges to emerge during the next 10 years
In addition to the issues outlined above (and those discussed in other articles such as the topic of financing the infrastructure deficit, which the California Governor and New York mayor - along with other officials - believe requires some federal assistance as well), there is the challenge highlighted by a recent (January 2008) Government Accounting Office report on state and local finances.

This report indicates that state and local governments are due to face growing fiscal challenges emanating from Medicaid healthcare costs and health insurance for state and local workers as well as the retired. The report further noted that this fiscal burden could not easily be addressed by merely raising taxes or cutting expenditures. The report provides for the need for policy changes to deal with the oncoming crisis. [See: State and Local Government's Growing Fiscal Challenges Will Emerge during the Next 10 Years]. Of course, this article is being published at the time when both state and local government have to face the housing crisis and its ramifications.

In summary, large cities face problems requiring solutions both locally and across the metropolitan region. In the former case, the state legislatures need to become more sensitive to the conditions of their local units. After all, if states cannot provide optimal conditions, residents will vote with their feet by migrating. On the subject of metro regions, such solutions continue to elude large cities and their metropolitan regions at the point where self-interest and general benefit meet, which has remained an enduring challenge discussed by many local scholars and experts over the years.

Where local regions cannot bridge the gap, the state might need to step in and facilitate a change in perspective and policy. In short, owing to the suburbanization phenomenon the city and the metropolitan region need to act as part of the same framework, since each unit is part of a larger whole. And it is where implementation meets theory that the challenge remains.

*Mayraj Fahim, the author of this article, is a local government adviser. Her occupational focus in local government has been in the areas of municipal finance in the United States and in municipal finance monitoring internationally. She also advises on local government reorganization in the United States and internationally. The full version of this article can be obtained free of charge by emailing info@citymayors.com, with 'Cities' legal powers' in the subject line.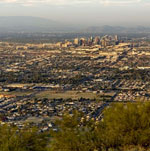 ...while Phoenix has become the fastest-growing large US city


On other pages
Cities are the most neglected layer of American government
Eighty per cent of Americans live in metropolitan areas comprised of hub cities and surrounding suburbs. Metro economies account for 87 per cent of America's total economic output. Central cities, in other words, are major generators of wealth that attract business, labor, tourists, and investment. One might expect that the health of central cities would be at the forefront of debate during the presidential election campaign, yet candidates pay little attention to cities.

Certainly, issues like immigration, jobs, schools, crime, and poverty are debated vigorously. But these are suburban and rural issues, as much as urban, and there is no acknowledgement from the presidential candidates that cities could be agents for national change in these and other areas.

Cities are the weakest level of American government. Most depend on the property tax – one of the most regressive taxes – as their primary revenue source. Compared to the federal and state governments, American cities have limited spending powers. They cannot run deficits, and their ability to issue and manage debt is relatively restricted. Moreover, federal and state governments routinely underfund social services, education, infrastructure, public safety, and other services crucial to cities. More