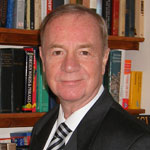 Brian Moore, City Mayors' Editorial Consultant


Contacting Brian Moore
Email:
info@citymayors.com
Please insert 'Brian Moore' in the subject line




FRONT PAGE
About us



Moshe Adler
Rodrigo Aguilar Benignos
Prakash M Apte
Brian Baker
Harri Baskoro A
Markus Berensson
Paulo Botas
Kevin Bourne
Guy Burton
Urs Enke
Mayraj Fahim
Tony Favro
Gregor Gosciniak
S A Hafiz
Tann vom Hove
David Jennings
Guy Kervella
Irmelind Kirchner
Adriana Maciel
José Pablo Melaza
Baldemar Méndez Antonio
Alexander Moore
Brian Moore
Agaton Navarro
Robert O'Connor
Vanessa Plihal
Rodrigo M Queiroga
Subir Roy
Jonas Schorr
Andrew Stevens
Nick Swift
Jens Tessmann
Matej Trávnícek
Emma Vandore
Alidad Vassigh
Kevin Visdeloup




Worldwide | Elections | North America | Latin America | Europe | Asia | Africa |




























Brian Moore
City Mayors' Editorial Consultant
Brian Moore, Associate Fellow and editorial consultant to the City Mayors Foundation since 2004, is a professional English language editor whose work involves revising and rewriting material of all types.

As a journalist on The Times, London, he was initially part of its team of parliamentary reporters, and then a sub-editor on the Foreign, Home News and Special Reports desks. He then set up a crime-reporting news agency based at the Old Bailey and later became editor of Central News, London, with special responsibility for instructing young journalists in the clarity of language. .

At City Mayors he prepares for publication all material written by contributors from non-English speaking countries.

Since turning to corporate and academic editing, he has revised work of all types – from books and articles to PhD theses, mostly from non-native English speakers seeking help to enliven and enhance their work by cutting through jargon, vagueness and convolution.

Brian has also worked on a number of business publications including The Chartered Surveyors Survey, Government World and the GermanData series on investment reports.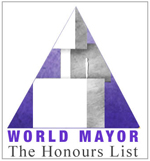 WORLD MAYOR
PRIZE 2018
Nominate exceptional women mayors for the World Mayor Prize

The 2018 World Mayor Project is dedicated to women in local government. It features the achievements of women mayors from across the world and will honour the best of them.

Please nominate your candidate now

Women have fought prejudice and struggled for equal rights and opportunities for hundreds of years. They did it with courage and resolve. In the 20th and early 21st centuries, women have achieved success in many spheres previously reserved to or monopolised by men, but their contributions are still often undervalued and their potential not recognised enough. Only some 20 per cent of the world's mayors are women.

The 2018 World Mayor Project aims to encourage more women to consider a career in local government and stand for political office.

Please nominate
exceptional women
mayors for the 2018
World Mayor Prize
and honours.