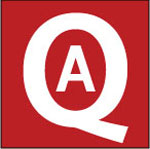 City Mayors endeavours to answer readers' questions on a wide range of topics and / or point to relevant sources





FRONT PAGE
Site Search
About us




Worldwide | Elections | North America | Latin America | Europe | Asia | Africa |





























Questions & Answers
28 January 2013: We invite readers to submit questions on urban issues. Our editorial team is qualified to deal with enquiries on topics listed below. You may also raise questions about The City Mayors Foundation and the World Mayor Project as well as about articles on this website and their authors.

• Governance
• Politics
• Society
• Finance
• Economy
• Environment
• Planning
• Transportation
• Immigration
• Education
• Marketing
• Culture
• City Mayors Foundation
• World Mayor

We endeavour to deal with all enquiries to the best of our knowledge and / or direct questioners to relevant sources. However, we reserve the right to ignore frivolous and offensive questions as well as those that can easily be answered by searching the internet. Please use the below form for any questions you may have.

Please ask your question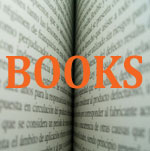 Tony Favro's latest book 'Hard Constants: Sustainability and the American City' has now been published by City Mayors. You may order your FREE copy now. See below for details


Tony Favro's latest book
Hard Constants: Sustainability and the American City
Americans can imagine a sustainable world, but can they attain it?

The answer may lay in the deeply-help beliefs—the hard constants—that Americans carry with them. Sustainability, after all, means changing one's behavior by using fewer resources, adjusting consumption patterns, altering daily habits, and thinking long-term.

In Hard Constants, we see how these beliefs influence many of the activities that ultimately determine the prospects for sustainability: job hunting, grocery shopping, purchasing a car or home, electing a mayor, following the news, and, especially, planning and designing the urban areas where most Americans live.

Tony Favro shows that sustainability is neither obvious nor assured. The future of sustainability—if sustainability has a future—will be located in an acknowledgement of universal values, in participatory democracy, and in human-scale design.

Hard Constants reveals the hard truths about sustainability—and what we can do about it.

Hard Constants: Sustainability and the American City is now available free of charge from City Mayors. To receive a pdf copy, please email books with 'Tony Favro' in the subject line. Libraries of academic institutions may receive a hard copy. Please provide contact details such as name, occupation and any organisation.