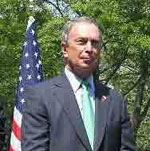 New York City Mayor Michael Bloomberg




FRONT PAGE
SiteSearch
About us
Mayor Monitor
Directories
Events
Debate

NYC prepares for future
Community Land Trusts
Big pharma versus US cities
Real estate USA
2009 homelessnees in US cities
Real estate Europe 2009
Europe's top city brands
ECA: Most expensive cities
EIU: Most expensive cities
Mercer: Most expensive cities
UBS: Most expensive cities
World's richest cities (GDP)
Richest cities (earnings)
World's best financial cities
European business cities
Best world cities to live in


City Mayors reports news from towns and cities around the world. Worldwide | Elections | North America | Latin America | Europe | Asia | Africa |




City Mayors ranks the world's largest, best as well as richest cities and urban areas. It also ranks the cities in individual countries, and provides a list of the capital cities of some 200 sovereign countries. More




City Mayors profiles city leaders from around the world. More




City Mayors describes the history, architecture and politics of the greatest city halls in the world. More




Mayors from The Americas, Europe. Asia, Australia and Africa compete for the World Mayor Award. More




Use Mayor Monitor to rate the performance of mayors from across the world More




In your opinion: Praise Criticise. Write




City Mayors reports political events, analyses the issues and depicts the main players. More




City Mayors describes and explains the structures and workings of local government in Europe, The Americas, Asia, Australia and Africa. More




City Mayors deals with economic and investment issues affecting towns and cities. More




City Mayors describes and explains financial issues affecting local government. More




City Mayors reports urban environmental developments and examines the challenges faced by cities worldwide. More




City Mayors reports on and discusses urban development issues in developed and developing countries. More




City Mayors reports on developments in urban society and behaviour and reviews relevant research. More




City Mayors invites readers to write about the people in their cities. More




City Mayors examines city brands and marketing. More




City Mayors lists and features urban events, conferences and conventions aimed at urban decision makers and those with an interst in cities worldwide. More




City Mayors deals with urban transport issues in developed and developing countries and features the world's greatest metro systems. More




City Mayors examines education issues and policies affecting children and adults in urban areas. More




City Mayors investigates health issues affecting urban areas with an emphasis on health in cities in developing countries. More




City Mayors reports on how business developments impact on cities and examines cooperation between cities and the private sector. More




City Mayors examines the contributions history and culture make to urban society and environment. More




City Mayors examines the importance of urban tourism to city economies. More




City Mayors questions those who govern the world's cities and talks to men and women who contribute to urban society and environment. More




City Mayors profiles national and international organisations representing cities as well as those dealing with urban issues. More




City Mayors reports on major national and international sporting events and their impact on cities. More




City Mayors lists cities and city organisations, profiles individual mayors and provides information on hundreds of urban events. More




New York City prepares for
revival of financial markets
20 February 2009: New York City wants to be in pole position when global financial markets start to revive. Proposing eleven initiatives to retain and promote financial companies and institutions, Mayor Michael Bloomberg said the financial services meltdown was a global problem, not one that any city or even nation can solve on its own. "And although we can't predict exactly what its revival will look like, we're confident the sector will come back. When it does, cities around the world will compete to capture the jobs it brings."

The mayor continued: "In New York City, we're not waiting for that day to come. Instead, we are taking aggressive steps to put the City in the best position to capture growth, and we're doing it by promoting one thing more than any other: innovation. New York City's greatest strength has always been and will continue to be the innovation, drive and work ethic of New Yorkers. Time and time again, history has shown that our City rewards those who have the courage to pursue their dreams and launch new ideas."

Bloomberg explained that the proposed initiatives were aimed at retaining and expanding the cluster of businesses and institutions that has made New York City the global financial services capital, while simultaneously fostering those new ideas that will keep the city competitive for decades to come.

New York City has identified three basic challenges brought on by the financial services crisis. First, the shrinking of sector jobs and loss of institutions like Lehman Brothers and Bear Stearns has reduced the critical mass of financial services entities in New York City.

Second, the sector of the financial services industry in which New York City has particularly excelled in recent years capital markets has been hit hardest by the downturn, with recovery likely to take several years. Of the five broad sub-sectors of financial services capital markets, investment management, insurance, retail banking, and wholesale banking the greatest job loss is expected to come in capital markets, the city's biggest sub-sector. In 2007, capital markets made up nine per cent of the nation's 6 million financial services jobs but 39 per cent of New York City's 339,000 financial services jobs. Meanwhile, the city expects that capital markets will account for 57 per cent of the total financial services job losses in New York City.

Third, the City is facing massive layoffs in the financial services industry, which, if not properly addressed, could result in the loss of a talented portion of the City's workforce. The industry has been central to the health of the US economy, but for New York City, is especially critical, contributing 348,000 jobs, or 9 percent of the City's private sector jobs in 2007. These jobs account for more than one-third of the city's private sector payroll, and workers of a range of incomes. More than half of the people working in the City's financial services sector make less than $100,000 per year.

Among the initiatives are:
Creation of incubators for start-up businesses: To help entrepreneurs launch new start-up companies, NYC is partnering with academic institutions, property management companies and commercial landlords to establish high-quality, ready-to-use office space that comes with basic business services and administrative support.

Establishment of a New York City angel fund: Angel investors typically provide funding to small start-up companies before they are in a position to garner venture capital dollars a crucial stage in the entrepreneurial process. NYC will invest $3 million to create several funds totaling between $9 million and $10 million to make angel investments of $20,000 to $250,000 to New York City-based start-up companies.

Launch of an annual international financial services business plan competition: To attract groundbreaking financial services start-up companies and enhance New York City's reputation as a center for financial innovation, the City will market and conduct an annual business plan competition with top business and engineering schools throughout the US, Europe, Asia and Latin America.

An online information portal: To establish a central information clearing house and support network for entrepreneurs and startup companies and to help publicize the activity already occurring in New York, NYC will create and manage a website that will include a calendar of seminars and networking events, real estate information, a discussion forum and other resources to help entrepreneurs.

A fast track program to help New Yorkers start entrepreneurial businesses: Mayor Bloomberg announced the launch of FastTrac, a business training program to help emerging entrepreneurs, including those displaced from the financial services sector, start new businesses and help existing entrepreneurial business owners run their businesses. The mayor a jump start program, which he described as a free job training and placement pilot program designed for workers laid off from the financial services sector looking for opportunities within New York City's network of venture capital portfolio businesses.

Inward investment campaign: As firms in emerging markets continue to grow and expand, many will look for appropriate locations in which to establish North American offices. To maximize the number that choose New York City as their regional base, the city will conduct an international recruitment campaign focused on attracting commercial banks and insurance companies headquartered in China, India and other developing economies.