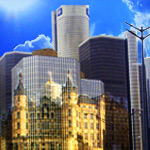 City Mayors presents the world's living historic cities


Contributions by:
World Heritage Centre www.unesco.org
League of Historical Cities
www.city.kyoto.jp/
somu/kokusai/lhcs/
renmeifront.htm




FRONT PAGE
Site Search
About us




Historic cities
Historic Cities: Introduction
Historic Cities: Western Europe
Historic Cities: Eastern Europe
Historic Cities: The Americas
Historic Cities: Asia
Historic Cities: Africa

Directories of cities
European cities
North American cities
The world's historic cities

Directories of mayors
|Argentine Mayors
Belgian Mayors
Brazilian Mayors
British Mayors
Canadian Mayors
Chilean Mayors
Colombian Mayors
Czech Mayors
French Mayors
German Mayors
Italian Mayors
Japanese Mayors
Mexican Mayors
South African Mayors
Spanish Mayors
US Mayors




Worldwide | Elections | North America | Latin America | Europe | Asia | Africa |




























Historic Cities / Living Cities
Edited by Tann vom Hove, Artwork by Kevin Visdeloup

The series Historic Cities / Living Ciities features living towns and cities, which have made significant historic contributions to urban development. Many of the cities, chosen for the series, are World Heritage sites or contain historic institutions and monuments, which have influenced social, political, cultural and architectural development in Europe, the Americas, Asia and Africa.

Sections
Western Europe (A to K) | Western Europe (L to Z) | Eastern Europe | The Americas | Asia | Africa |

The editors of City Mayors, while including the world's most famous cities, have striven to find lesser known towns and cities, which are historically important but also very much alive today. Most of the places chosen can look back on hundreds and even thousands of years of history. However, City Mayors has also included young cities, such as Brasilia, which, due to the boldness of their creation, had an immediate impact on urban development.

'Historic Cities – Living Cities' already includes historic towns and cities from 71 countries. The series will be developed further and we are inviting readers to submit additional examples of today's thriving cities with a historically significant past. Please email the editor with your suggestions, inserting 'Historic Cities' in the subject line.

The initial selection of urban settlements for 'Historic Cities – Living Cities' includes towns and cities from Europe, the Americas, Asia and Africa. Most of the brief descriptions accompanying each town and city were provided by Unesco World Heritage and the League of Historical Cities as well as our readers.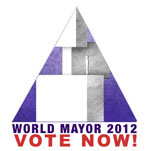 ---
The nominees for the 2012 World Mayor Prize have been announced. VOTE NOW FOR THE WINNER


Introducing
World Mayor
The City Mayors Foundation, the international think tank for local government, organises the World Mayor Project and awards the World Mayor Prize. The Prize, which has been given since 2004, honours mayors with the vision, passion and skills to make their cities incredible places to live in, work in and visit. The World Mayor Project aims to show what outstanding mayors can achieve and raise their profiles nationally and internationally.

The organisers of the World Mayor Project are looking for city leaders who excel in qualities like: leadership and vision, management abilities and integrity, social and economic awareness, ability to provide security and to protect the environment as well as the will and ability to foster good relations between communities from different cultural, racial and social backgrounds. The winner receives the artistically acclaimed World Mayor trophy, while the two runner-ups are given the World Mayor Commendation.

Mayors wishing to be considered for the World Mayor Prize will be asked to sign up to the City Mayors' Code of Ethics





2012 timetable
Nominations were accepted until the 17 May 2012. A shortlist of 25 nominees was published on 18 June. VOTING IS NOW TAKING PLACE and will continue until the middle of October. The winner of the 2012 World Mayor Prize and other results of the World Mayor Project will be announced in early December 2012.





Winners and runners-up
2004 to 2010
In 2004: Winner: Edi Rama (Tirana, Albania); Runner-up: Andrés Manuel López Obrador (Mexico City, Mexico); In third place: Walter Veltroni (Rome, Italy)
In 2005: Winner: Dora Bakoyannis (Athens, Greece); Runner-up: Hazel McCallion (Mississauga, Canada); In third place: Alvaro Arzú (Guatemala City, Guatemala)
In 2006: Winner: John So (Melbourne, Australia); Runner up: Job Cohen (Amsterdam, Netherland); In third place: Stephen Reed (Harrisburg, USA)
In 2008: Winner: Helen Zille (Cape Town, South Africa); Runner up: Elmar Ledergerber (Zurich, Switzerland); In third place: Leopoldo López (Chacao, Venezuela)
In 2010: Winner: Marcelo Ebrard (Mexico City, Mexico); Runner-up: Mick Cornett (Oklahoma City, USA); In third place: Domenico Lucano (Riace, Italy)